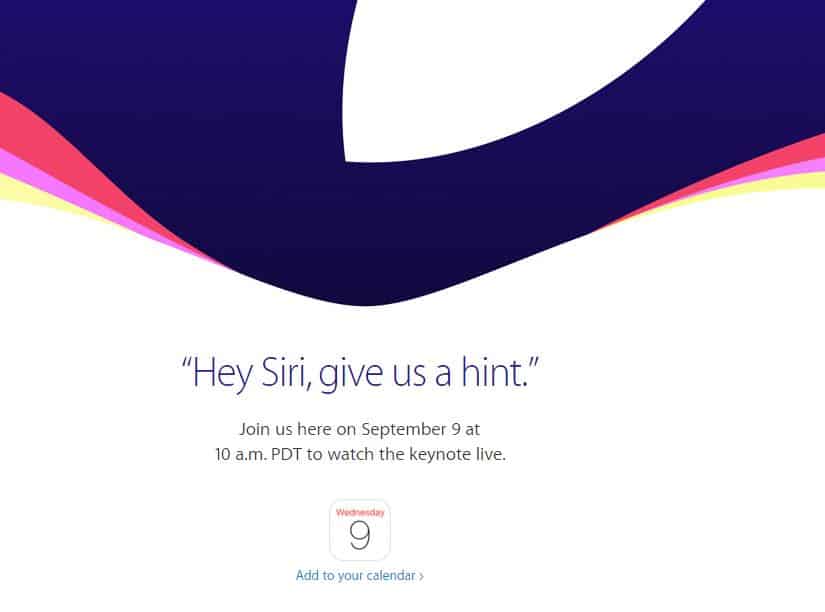 Just hours ago, Apple has started to send invitations to the media to attend an organised event on the 9th of September. This confirms the rumors that Apple will be announcing a new iPhone early September, 2015.
Though as always, Apple has never told us what the event is all about, we've already known from facts and leaks that it will at least be about the new sets of iPhone for the year (which Apple refreshes once a year) – and a possibly one more thing about the new Apple TV, assuming it is ready yet.
What's new on the iPhone 6s? Based on the rumors I read so far:
More or less the same design and shape (expect changes on iPhone 7 next year)
Faster with new processor
Better camera = better photo quality, able to record 4K videos, has more pixels
Force-Touch technology (able to distinguish between deep press and not)
Slightly thicker with less battery in spec (but should have the same amount of battery life)
Improved Siri (such as more integration with Apple Music)
Comes with iOS 9
Usually, a week after a new iPhone was unveiled in an Apple's event, you would be able to pre-order the phone. I'd say iPhone lovers can get a hands on their new iPhone on the 18th or 25th of September.
If you are running iOS 9, asking Siri with "Hey Siri, give us a hint" will also give a few interesting responses. Don't expect Siri to give any hints, though.
You can watch the 9 September Apple Event live.