Merach Nano Massage Gun Review – Portable, powerful, and polished are the words that first came up to my mind after unboxing the Merach NANO Pro massage gun.
Build Quality
First thing first, we need to talk about the build quality of this massage gun. It is built like a tank. I am surprised at how good the build quality is. It has a nice weight to it with a set of silicone grips on the side to prevent slippage. The feel of the massage gun is so premium with its choice of aluminium material for its body.
On top of that, the handle is comfortable to handle and there is no problem operating it with one hand.

Runner's Perspective
For a runner and a golf hobbyist, Merach Nano massage gun can be the greatest recovery tool for me. There are 3 intensity settings and I never used it past the second setting. With its size, I am surprised at how powerful the 25W motor inside the massage gun is.
There are 4 interchangeable heads and my favourite one is the bullet head, as it can massage a precise pressure point where I need it the most. They also include a guide for each specific of the massage heads on which head to use for specific muscle (e.g U-shaped head for neck and spine). It can be handy for someone who've never had a massage gun before.
Things I like
No more USB-A for charging, which is good news in 2020. A USB-C charging cable is provided by Merach and it is just nice to have USB-C charging port as it allows faster charging time. While charging, a small red indicator blinks to show that the device is charging and turns green when it has finished charging.
They also include 2 additional rubber replacements for the head inserts. It is a thoughtful gesture from Merach that gives you not one, but two chances to lose the rubber or either wear it out.
Who expects a pouch when you buy a massage gun? Well, Merach is so considerate that they include a small pouch that can fit all the attachment and the massage gun itself within your palm size. Isn't this just the perfect portable massage gun ever?
A$147,685 has been raised by Merach in Indiegogo by the time I am writing this. And you can get it for $A117 (US$89) with the super early bird promotion. With this aggressive pricing, I cannot recommend a better massage gun to improve your recovery day.
Things I am concerned with
It is pretty much a solid massage gun. There is only one thing that I am aware that might affect the longevity of it. It is when you change the massage heads, the motor could move back and forth. I am not sure if that is going to affect the life of the motor. But it is something that needs to keep an eye on in the long term.
Recap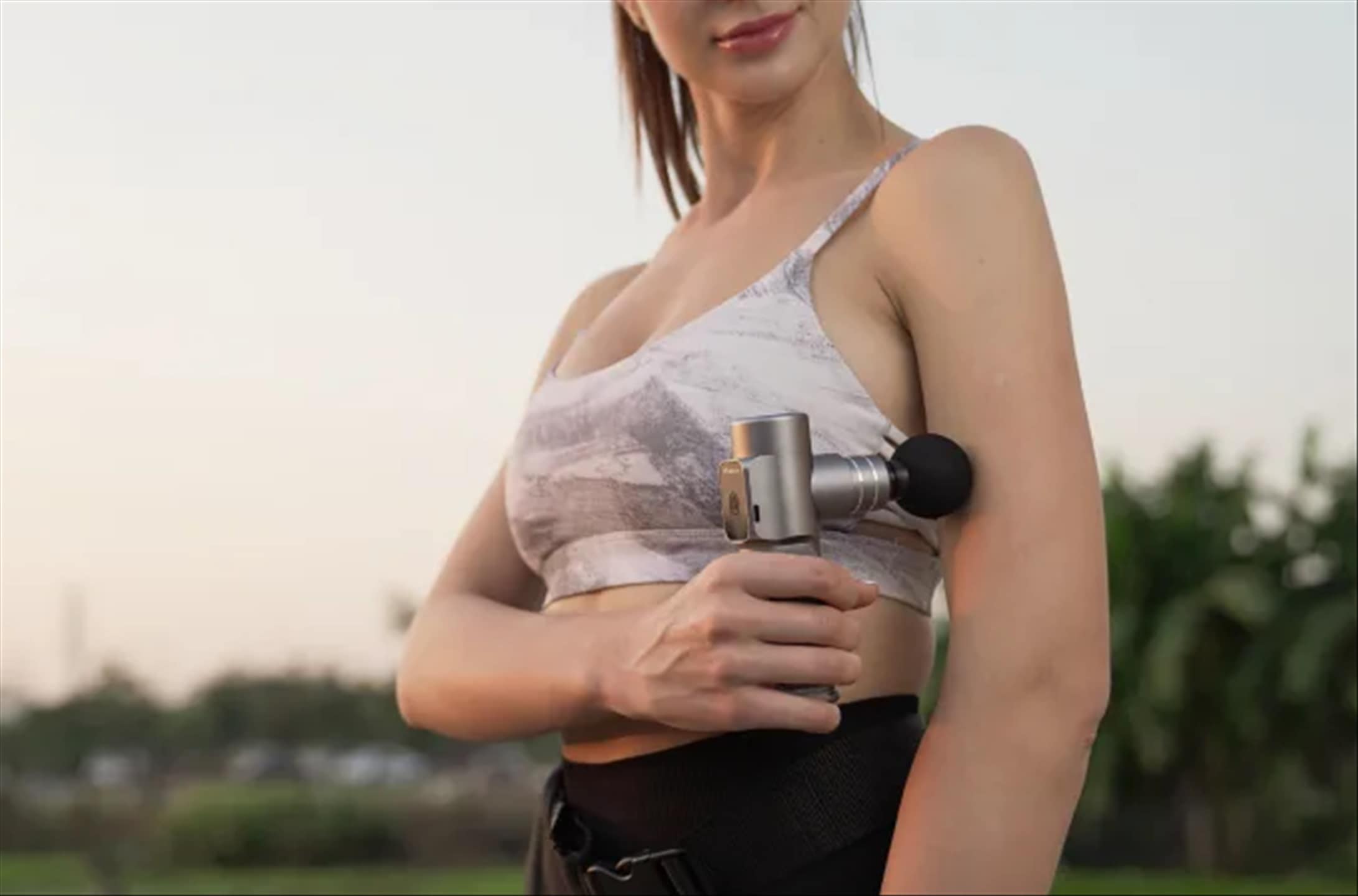 I am still amazed at how good this massage gun is. It is just overall a well-thought device that other companies should take note of. As a consumer who runs and plays golf every week, this will be one of the techs that never get dusted.
Its compact size also fits those who want to bring it to the gym and use it within their gym sessions. It is just suitable for a wide range of people.
The intensity settings sit perfectly for someone who wants relaxation or to untie the knot with harder power. It will be a tough time for competitors to win the fight of portable massage guns with the Merach NANO Pro.
Disclosure: Merach NANO Pro review sample was supplied for reviewing