Philips S9000 Prestige Electric Shaver Review – There's nothing more satisfying than shaving with a high performance electric shaver that gives you a close shave without much effort.
Philips' latest electric shaver from the Series 9000 range, the S9000 Prestige, does all that and it's one of the best Philips electric shavers to date.
While I enjoyed using the S9111/26 from Series 9000, the Prestige (SP9860/13) feels more powerful and offers a more consistent shave 
Philips S9000 Prestige Electric Shaver Review – Packaging
A premium hard case is included for travelling, along with a Qi wireless charging pad to charge the shaver wirelessly.
Philips S9000 Prestige Electric Shaver Review – Design & Features
Compared to the other Philips electric shavers, the S9000 Prestige definitely has the sleekest, metallic look with an aluminium finish. The whole complete package (i.e shaver unit, charger, and case) looks prestigious indeed.
The shaver uses 3 rotary heads with rings that are coated with metallic pigments and anti-friction, ensuring smooth glides over your skin. As you make rotary movements a few times over the face and neck area to shave, you will find how smooth it is shaving with the S9000 Prestige.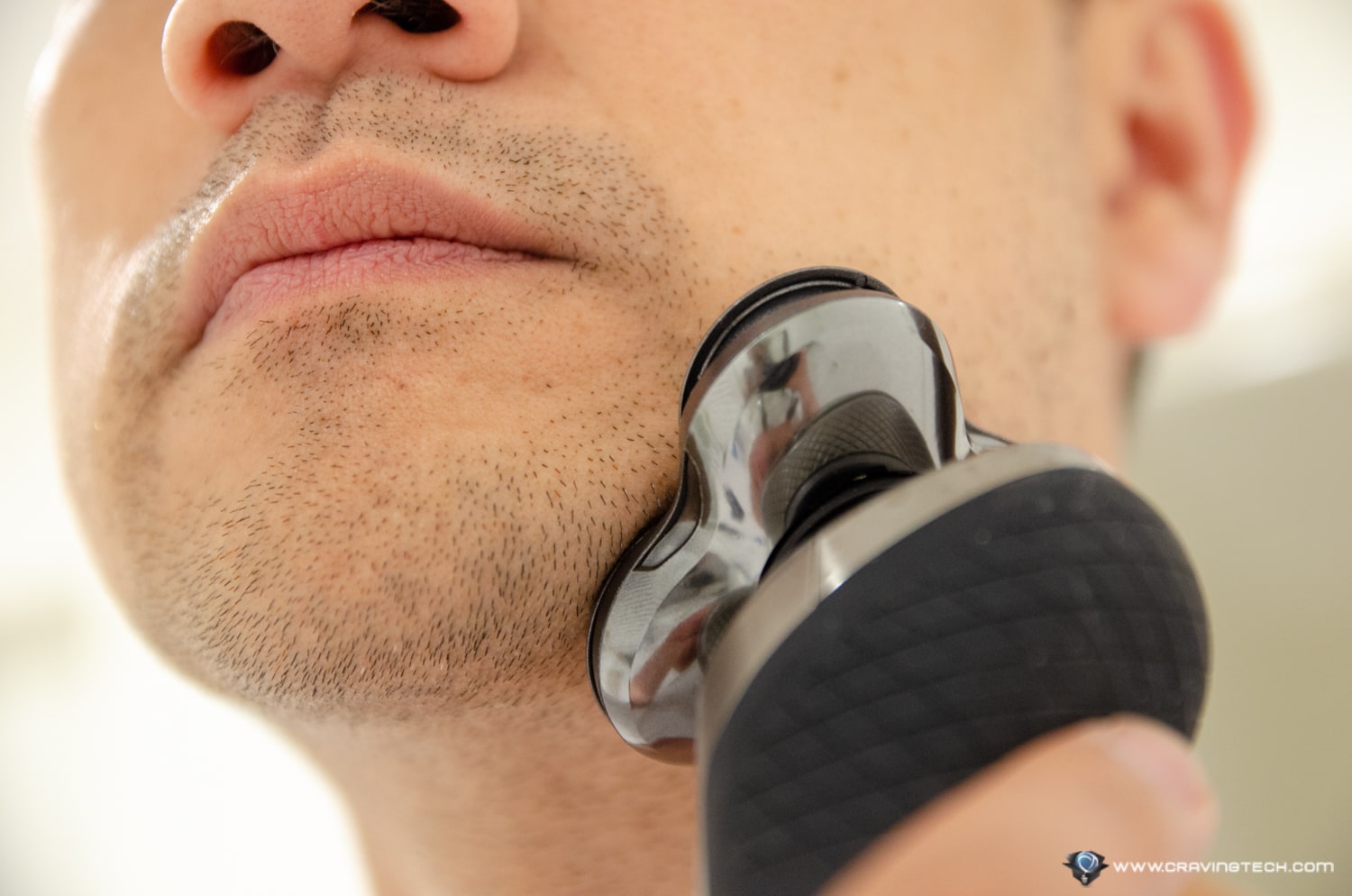 Comfort shouldn't be a compromise to having the closest shave possible and I personally prefer performance over comfort. Thankfully, the S9000 Prestige doesn't disappoint on both performance and comfort.
It has 3 difference performance settings that you can change on the shaver – I set it the highest. So far, no rash or skin irritations yet when shaving, which is a really good sign (and I've used it for around 3 weeks now, once every few days).
According to Philips, the S9000 Prestige includes a BeardAdapt Sensor that automatically checks hair density 15 times a second while you are shaving and then adapts to what it finds. Combined with the NanoTech precision blades, less round trips are needed and I'm truly happy with the end performance.
Normally I'd have a stubble or two left when I used the older Philips shaver if I don't shave for a few days (such as over the weekend). But I can now certainly get a much cleaner, consistent cut with the S9000 Prestige.
One of the coolest things about this shaver (apart from the looks and the BeardAdapt Sensor), is the included Qi Wireless Charging pad. While this increases the charging time compared to plugging a cable in, it is very convenient and if you want, you can also use it to charge another Qi-compatible device like your phone (i.e don't place the charging pad on your bathroom bench, but probably next to your bed instead so you can use it to charge your phone, when you are not charging the shaver).
For travelling, I'd probably prefer a power plug than having to carry the whole pad, but since I can use it to charge my iPhone Xs as well, I guess I'll take that compromise. Besides, the charging pad is pretty flat so it's quite easy to be placed inside my STM Haven backpack.
For the price, I'd expect it to come with a cleaning & lubricating system, but unfortunately it doesn't. You can clean the shaver heads and blades under the water tap and just let them out to dry.
There's a more thorough cleaning to do once a month or so recommended by Philips and this requires taking a lot of blade pieces out of the head. I don't know how many people are bothered to do this though, compared to using a handy cleaning solution.
Philips S9000 Prestige Electric Shaver Review – Conclusion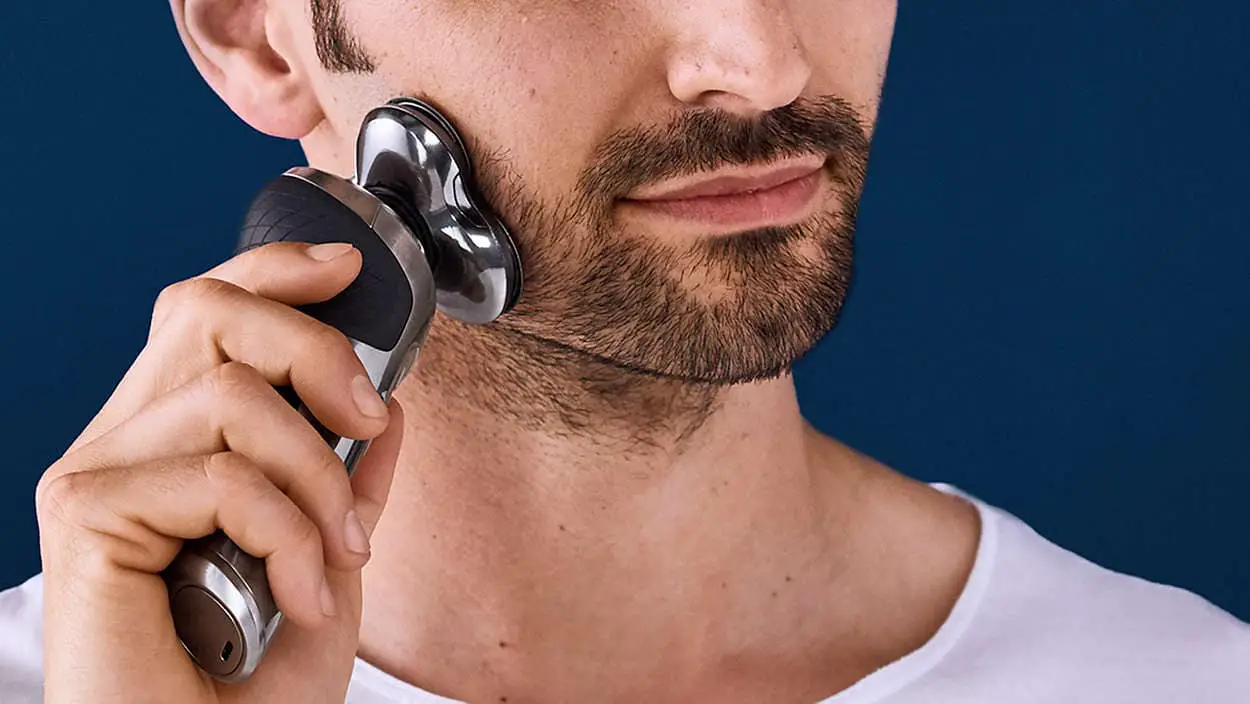 In terms of materials used, finishing, and looks, Philips S9000 Prestige can't be beaten. But no point in having a stylish, prestigeous looking electric shaver if it doesn't perform. 
Thankfully, Philips S9000 Prestige shaver works wondrous in giving a close shave and it works great on longer hairs as well. While I had to do a manual scissor cut on one or two naughty stubble, I find that I never had to do that anymore with this shaver.
For shaving performance, it's simply a joy to shave with the Prestige S9000, especially if you tend to shave once every few days and are having trouble with longer hairs with your current shaver.
If you have the older Series 9000 with cleaning solution, I'd keep using it unless if you need a new shaver or often have trouble with long hairs and stubble. The Philips S9000 Prestige is a great solution, however, bear in mind that it doesn't come with a cleaning system, so you may have to manually clean and lubricate the shaver blades every now and then. It's easy, but just a bit of time consuming compared to using a cleaning solution of the older Series 9000, at roughly the same price.
Philips S9000 Prestige is priced at AU$699 and available online or at ShaverShop.
Disclosure: Philips S9000 Prestige review sample was supplied for reviewing but all opinions are mine and not paid