Oz Comic-Con is coming with two epic events in Adelaide and Melbourne in June 2023. Fans can expect awesome stars line-up like Emily Swallow (known for her role as the Armourer in The Mandalorian and The Book of Boba Fett), Abby Trott (who voices Nezuko Kamado in Demon Slayer: Kimetsu No Yaiba), and JusZ Cosplay among the first guests announced.
Set to take place at the Adelaide Showgrounds on June 3rd – 4th, followed by the Melbourne Convention & Exhibition Centre on June 10th – 11th, Oz Comic-Con will showcase all the cornerstones that fans have come to expect from an Oz Comic-Con. The show floor will feature Artist Alley, Gaming Zones, and multiple stages for panels, workshops, and community engagement, providing an immersive experience for attendees.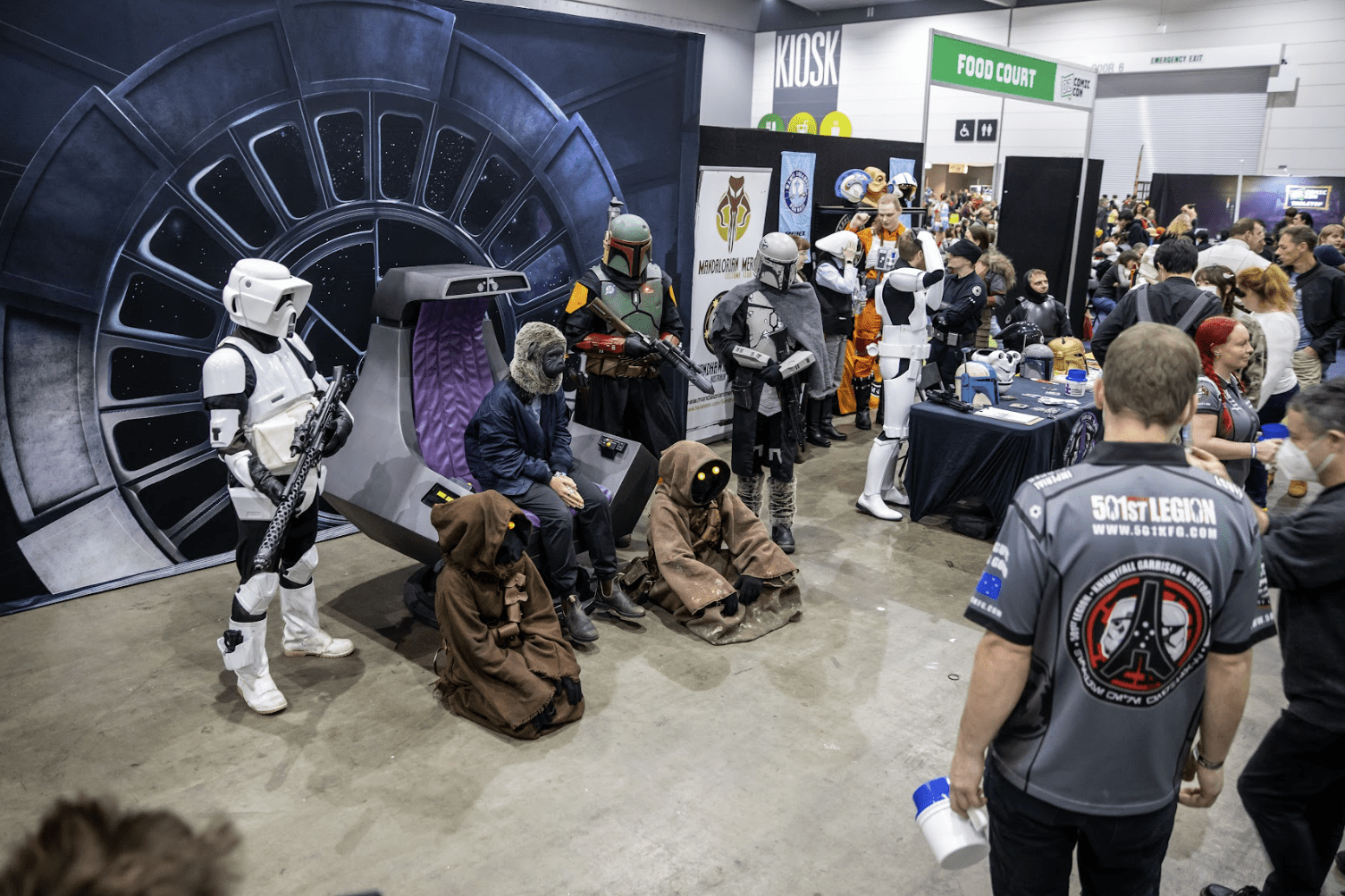 Cosplay enthusiasts will have plenty to look forward to at Oz Comic-Con's Cosplay Central. They will have the chance to meet local cosplay heroes, take photos, and gain insights from industry experts. The highly anticipated Australian Championships of Cosplay (cosplay content) will also make a return, showcasing the incredible talent and craftsmanship of cosplayers from all over the country. Winners will have the opportunity to join Oz Comic-Con's Hall of Fame, which currently includes previous cosplayer champions such as Heidzdee Cosplay, TC Cosplays, and Droid Protocol.
In addition to the cosplay festivities, Oz Comic-Con will offer a weekend packed with stuff including industry talks, panels, free play gaming opportunities, workshops, and exclusive retail opportunities for pop culture merchandise that can't be found in any stores.
Oz Comic-Con 2023 Event Details and Where to buy Tickets
Oz Comic-Con Adelaide
June 3rd – 4th, 2023
Adelaide Showgrounds

Oz Comic-Con Melbourne
June 10th – 11th, 2023
Melbourne Convention & Exhibition Centre
Tickets are available for purchase on Oz Comic-Con's official website (where you can also check the guests list and things you can enjoy and participate at Oz Comic-Con 2023).