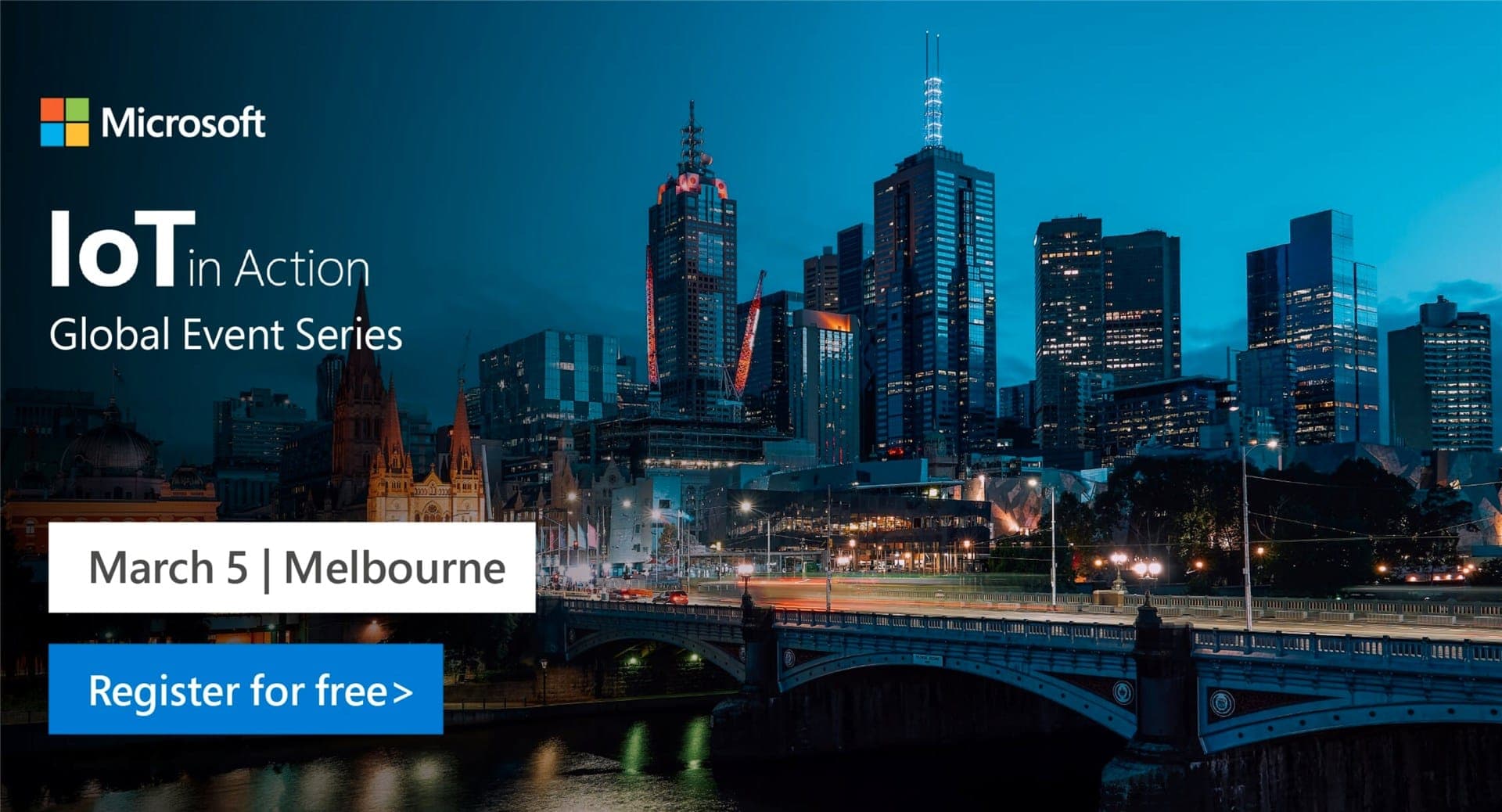 This is the chance to meet up with other experienced IoT (Internet of Things) innovators, industry experts, and key Microsoft partners. If you are looking for some insights, ideas, or perhaps connecting with those who already implement out-of-the-box IoT solutions for your business or IoT upcoming project, this is definitely the right place and might be your only chance. You might even meet potential customers for your IoT projects.
The event will be held in Melbourne on the March 5, 2020 at Sofitel Melbourne on Collins. Registration will open at 9AM for a 10AM start until 6PM AEST. The first IoT in Action event took place in San Jose (2017) with over 17,500 attendees from around the world and had received many positive feedback.
IoT Event in Action 2020 will feature plenty of business and technical sessions covering a wide variety of topics such as training, new insights, introduction & integration to Microsoft solutions, partners utilising IoT in action, how to improve IoT productivity, and more. The full Keynote, Agenda, and Speakers for IoT in Action event 2020 in Melbourne are available on the Microsoft IoT in Action Event page.
You can use IoT to solve modern problems and even transform a business or service smartly. For example, someone created a smart service system to help restaurant waiters service their customers by having a connected wristband. When customers are ready to order, they no longer need to raise their hands or worse, wait until they get noticed. The system can also be used to monitor performance and other reports throughout the day (Source: IoT Hub).
So whether you are new to IoT, have plans to introduce your business to the dynamic & smart IoT solutions, or just want to connect with others who have utilised IoT to solve a business problem, the event is definitely for you.
Sign up now for the event at the IoT Event in Action registration page.