Logitech MX Master 3 Review – I loved my original Logitech MX Master (this was back in 2015!) but it's been replaced by the Logitech MX Vertical Mouse. Fast forward 4 years and here we are with the Logitech MX Master 3, which brings everything that people love on its predecessors and sculpted into perfection.
With a considerable focus on the wheels design and buttons to improve productivity, MX Master 3 has become the chosen mouse for designers, engineers, and coders alike. That, or if you just need a great mouse to use.
Packaging
Design & Features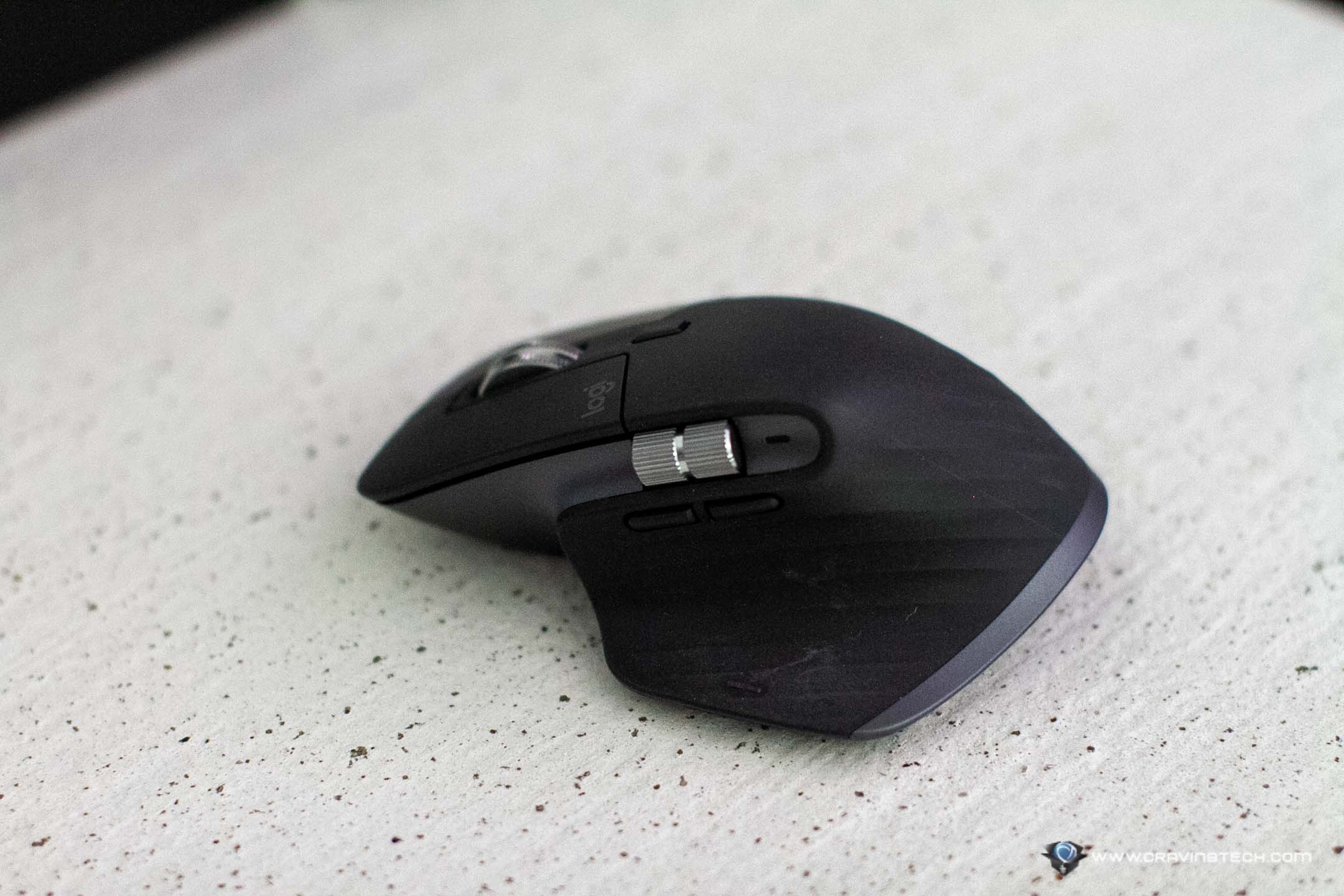 The mouse itself is made specifically for right handers and fits the shape of my palm well. The ergonomic design makes it comfortable to hold and glide the mouse around. The left and right buttons surface are long enough to cover those with long and short fingers (I'm the later).
The whole surface is non-slippery and quite resistant to water & sweat. I also love the large thumb rest area with a "rougher" surface for a better grip.
Usually, I'd treat the MX Master series mice as large mice, but it looks like the MX Master 3 is very comfortable to use with small hands like myself, and would fit any kinds of grip styles (palm, claw, and fingertip). I'm more of a claw grip user.
Logitech redesigns the scroll wheel with what they call "MagSpeed™ Electromagnetic scrolling". It offers quick and precise scrolling up to 1,000 lines in a second. I personally like how I can choose between Rachet and Free-Spin with a toggle button located below the scroll wheel. I always set it to Free-Spin because my fingers usually hurt whenever I'm scrolling with a stiff mouse wheel (RSI?). Logitech MX Master 3 has definitely helped me a lot in this area as the scroll wheel is smooth and resistance-free.
As a coder myself (my full time job), I scroll tons of lines every day. From doing research on the web browser and scrolling through various forum threads for solutions, to scrolling my hundreds if not thousands lines of codes.
Interestingly, Logitech has added a new horizontal scroll wheel also that is easily accessible with your right thumb. While I haven't utilised this wheel so far, it's a great addition to the mouse.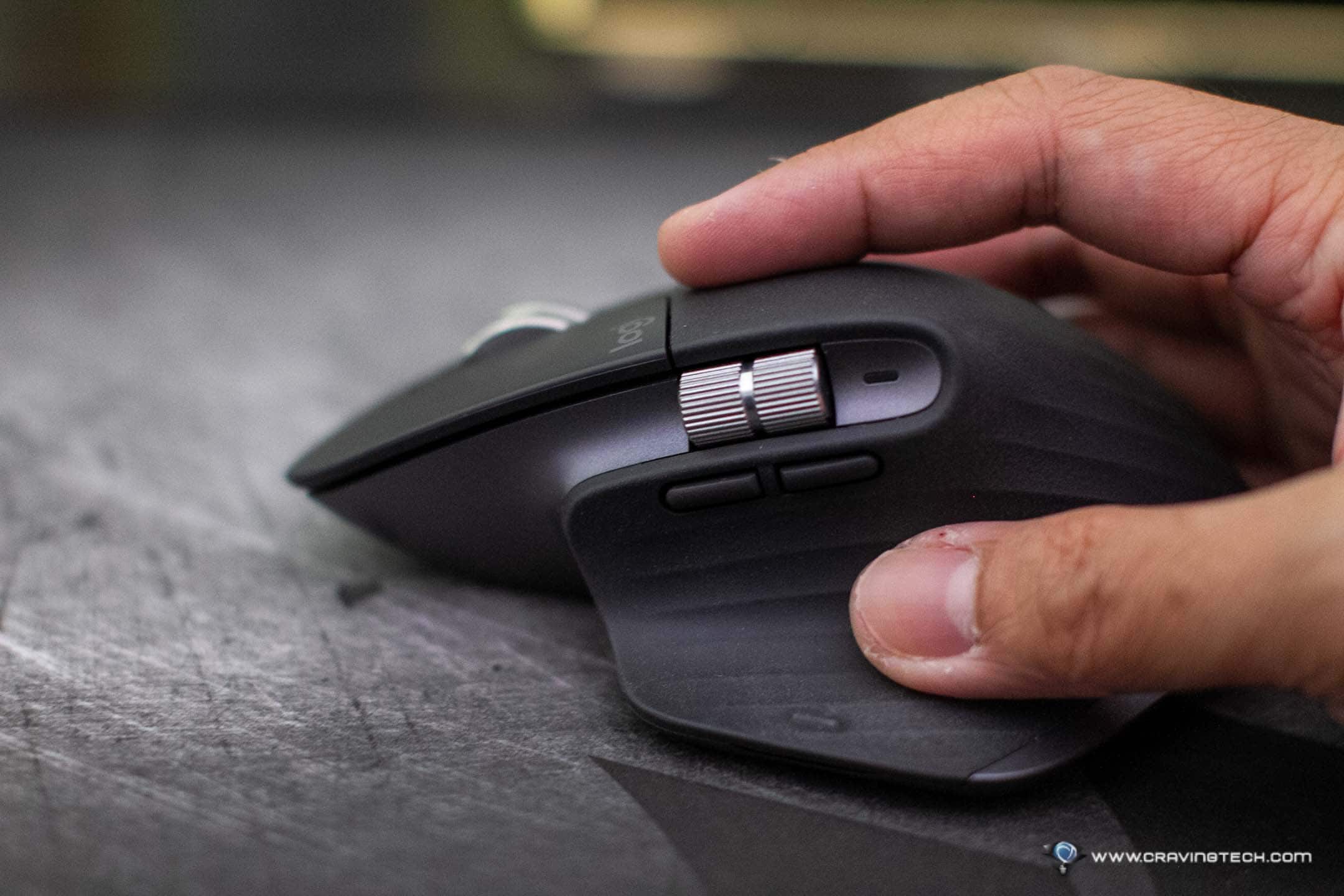 Apart from the horizontal scroll wheel, Logitech also has a tiny gesture button located at the edge of the thumb rest area, and two side buttons defaulted to Forward and Back actions. Note that all buttons are customisable through the Logitech Options software. But there's more surprise here. Buttons can further be customised PER application, which is quite mind blowing.
For example, you can set the side buttons as the Forward and Back buttons when you are browsing with Chrome, but they can be set as Redo and Undo buttons in Adobe Photoshop (and the horizontal scroll wheel can used as selecting the brush size). You can even assign some key combinations as shortcuts. You can definitely see the great potentials for more productivity here!
Like the other recent Logitech mice, the MX Master 3 is Flow-enabled (i.e switch to different devices by moving your mouse cursor to the edge of the screen) and has a quick switch between three paired devices – which is really handy if you are using a desktop and laptop alternately.
Battery wise, the Logitech MX Master 3 roughly has around 70 days of battery life and you'll get around 3 hours of use from a quick, one minute charge. The quick charge is handy if you ever forget to charge the mouse as you can just go for a toilet break and come back with a mouse that can still last until the rest of the day. The charging cable is also of USB Type-C, which should make some people happy.
The mouse can also be used on any surface, including glass.
Logitech MX Master 3 Review Conclusion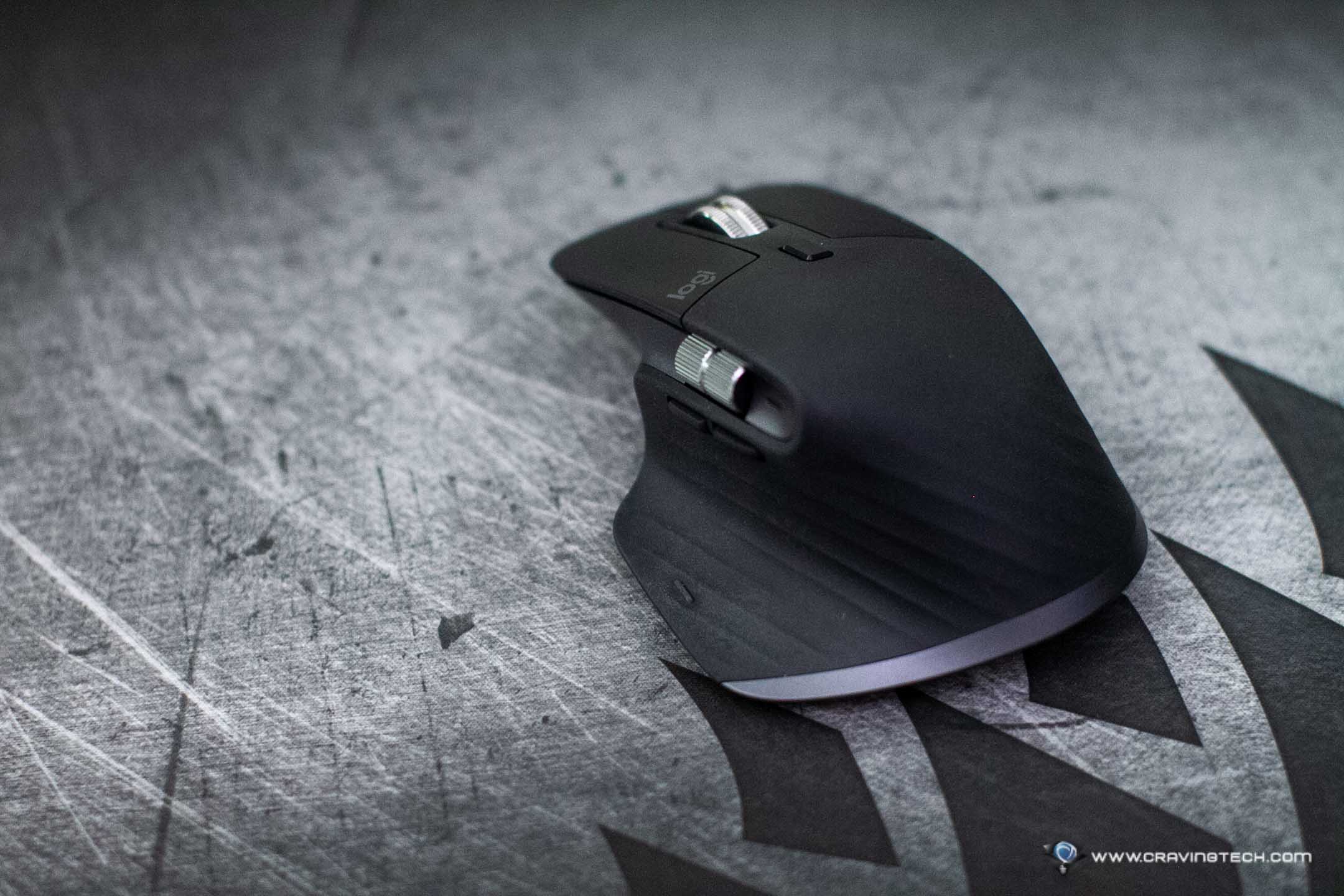 Logitech MX Master 3 is Logitech's best, flagship, wireless mouse for productivity. It's professional looking with ergonomic design, equipped with enhanced scrolling technology, accurate sensor, supports fast switching between multiple devices, and fully customisable buttons in different apps.
With weeks, if not months of battery life, it will be along time before you have to charge the mouse too.
Logitech MX Master 3 retails at AU$149.95 but worth every penny if you are looking for an ergonomic mouse that can boost your productivity. If you just want a mouse to browse around though, you should opt for something cheaper. It's available at many retailers around Australia and also at Amazon.
Disclosure: Logitech MX Master 3 review sample was supplied for reviewing but all opinions are mine and not paid
Logitech MX Master 3
Summary
This is definitely Logitech's best flagship wireless mouse for productivity
Pros
Comfortable, ergonomic design
Great scroll wheels
Per-App customisations