OPPO A5 2020 Review – OPPO A5 2020 only retails for AU$299, but it has five built-in cameras, Dolby Atmos with dual stereo speakers, dual SIM slots + microSD, and a whopping 5,000mAh battery!
For users who are not looking into having a smartphone that can do 4K video editing, graphic-intensive games, or the best camera with Optical Image Stabilisation, OPPO A5 2020 is a good phone to grab.
Packaging
As always, OPPO includes a nice case that fits the phone well inside the packaging, and already has a screen protector applied to prevent screen scratches.
Design & Features
OPPO A5 2020 is powered by Qualcomm Snapdragon 665 processor with 4GB RAM & 64GB ROM. It has a 6.5″ screen of 720×1600 resolution with 269 pixel density. While it doesn't have the highest pixel density ever in a smartphone, I find the screen quite clear and vivid. Note that it's covered with a screen protector so it's a bit hard to evaluate the true screen quality.
The design also has a similar look-and-feel with the more premium OPPO phone (though not as fancy as the OPPO Reno 5G). The body is lightweight, easy to grip, and has the "Waterdrop Notch" design.
Overall, the phone is good enough to use as a daily driver, but you do have to realise the limitations. For example, it will take an extra one second to open an app once you tap on it. Games will also load longer than having a high-end smartphone, and graphic-intensive games will stutter a little bit here and there when played. But if your focus is on using the phone more for chatting and social media related activities, the A5 2020 is more than enough.
Thanks to the big battery and Snapdragon 665 efficient power consumption, the phone lasts for hours and even days if you rarely use it.
OPPO A5 2020 has both Facial and Fingerprint unlocking (with the sensor located at the back of the phone, below the main camera). You can turn both on so you can use either Facial or Fingerprint to unlock the phone. Unlocking (both using facial and fingerprint) is very fast and feels instantaneous, awesome for a phone at this price range.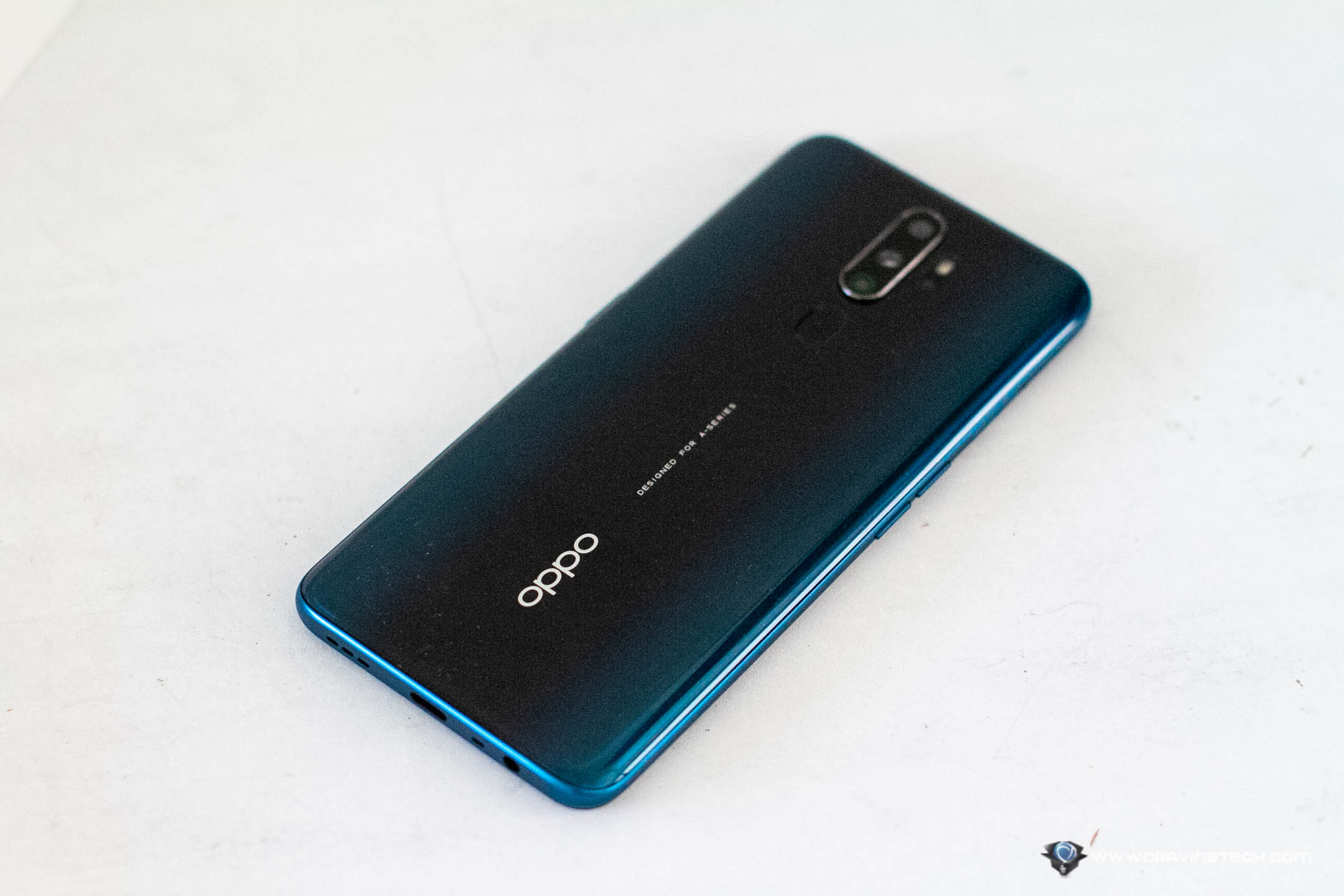 Camera
But of course, everybody would want to know how the camera performs each time they are looking to get a new phone. How about the OPPO A5 2020? It has 4 rear cameras: 12 Megapixels (f/1.8), 8 Megapixels (f/2.25), 2 Megapixels (f/2.4), 2 Megapixels (f/2.4) and a 16MP front camera.
"It's a $299 phone, so surely the camera sucks", right? Well, not really. I was kind of surprised that the camera performs really well if the scene is sufficiently lit. Now, note that the photos are great to be looked at on a smartphone screen, or for social media shares. But once you blow it out or zoom in, you can see thay they lack of details that are found on higher end smartphones (you can zoom on these photos I took to see what I mean).
During a Saturday afternoon, I took a picture of the same scene in Portrait mode with both my iPhone 11 Pro Max and the OPPO A5 2020. My wife actually likes the colour tone of the OPPO A5 2020 better (on the left). I'm honestly not sure why they both looked hazy, but it was a really bright and sunny day. Whichever colour tone you prefer, it's good to at least know the A5 2020 can take good photos too.
Portrait results are not as perfect as high-end smartphones (i.e hairs may get cut-off, etc), but still not bad.
Here are some more photos taken with OPPO A5 2020:
Sample of 1x, 2x, and 5x zoom:
If you like taking selfies you are probably going to like the OPPO A5 2020. Its AI Beautification mode can automatically "identify ages and smooth different skin tones depending on gender plus adjusts pictures based on current beauty trends".
It is very cool, in fact, and you can adjust other things such as making your nose smaller, eyes bigger, or if you want to have a longer chin. If you go to crazy in adjusting the sliders, you can end up looking really weird. But use the tool wisely and you can look 15 years younger with no eye bags.
OPPO A5 2020 Review Conclusion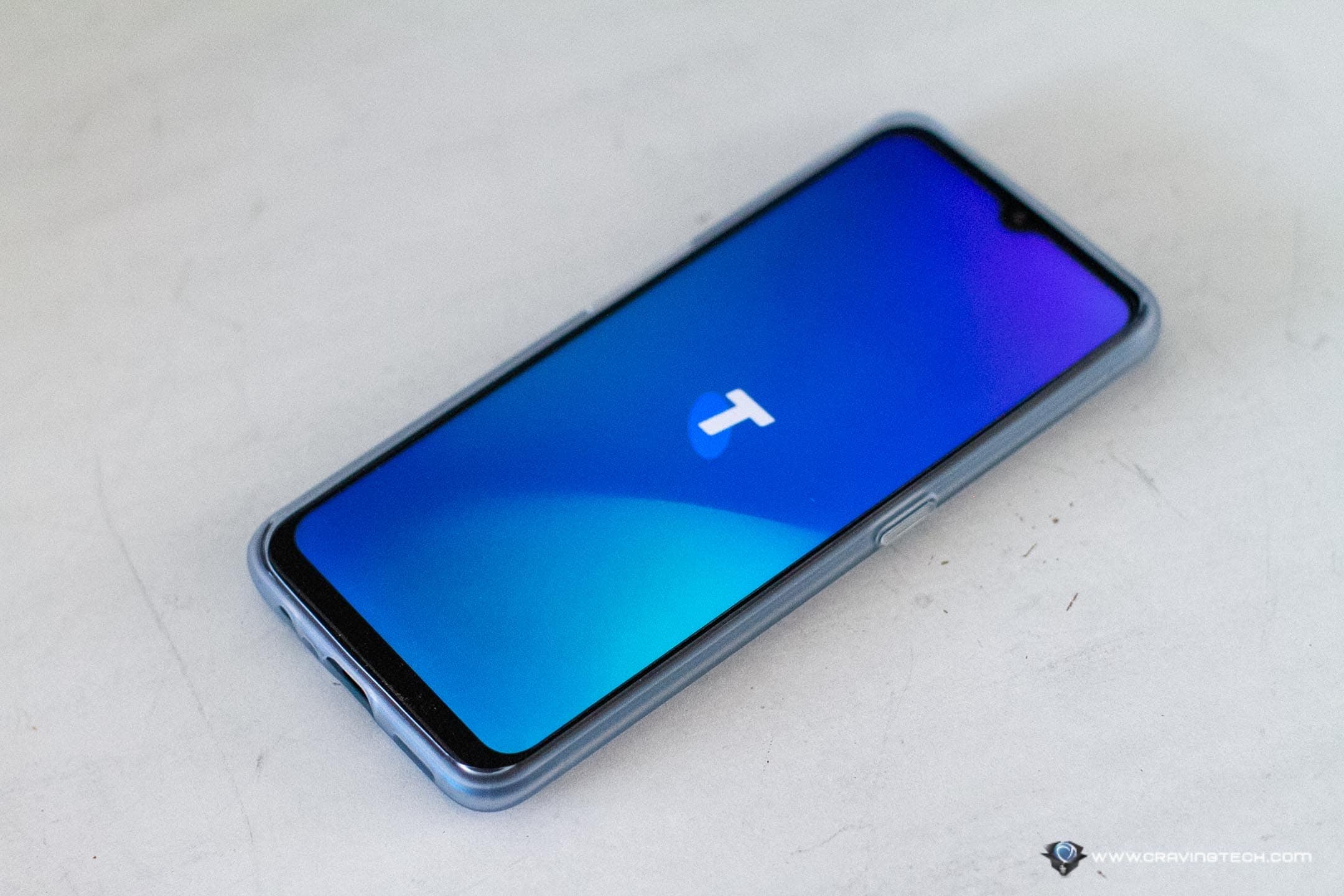 OPPO A5 2020 sounds like a low budget phone at the cost of just AU$299, but you'll be surprised what you get from it. Packed with premium features like Dolby Atmos (that even high-end phones don't have sometimes), OPPO A5 2020 is a nice phone to use as daily driver assuming you don't play graphic intensive games and you're happy with a bit stuttering here and there.
It has an elegant and minimalist design, long battery life, cameras that don't disappoint (assuming you have enough lights to lit the scene), and smooth unlocking via facial or fingerprint sensors. Photos aren't bad either and in most cases, great and highly useable for social media shares and alike.
OPPO A5 2020 is available now exclusively at Telstra (outright purchase) for AU$299.
Disclosure: OPPO A5 2020 review sample was supplied for reviewing but all opinions are mine and not paid
OPPO A5 2020
Summary
Good low budget phone, but with decent cameras. Not for those who like playing graphic-intensive games
Pros
Elegant design
Fast unlocking (fingerprint and facial)
Good cameras
Dolby Atmos
Cons
Feels sluggish when playing graphic-intensive games or heavy apps