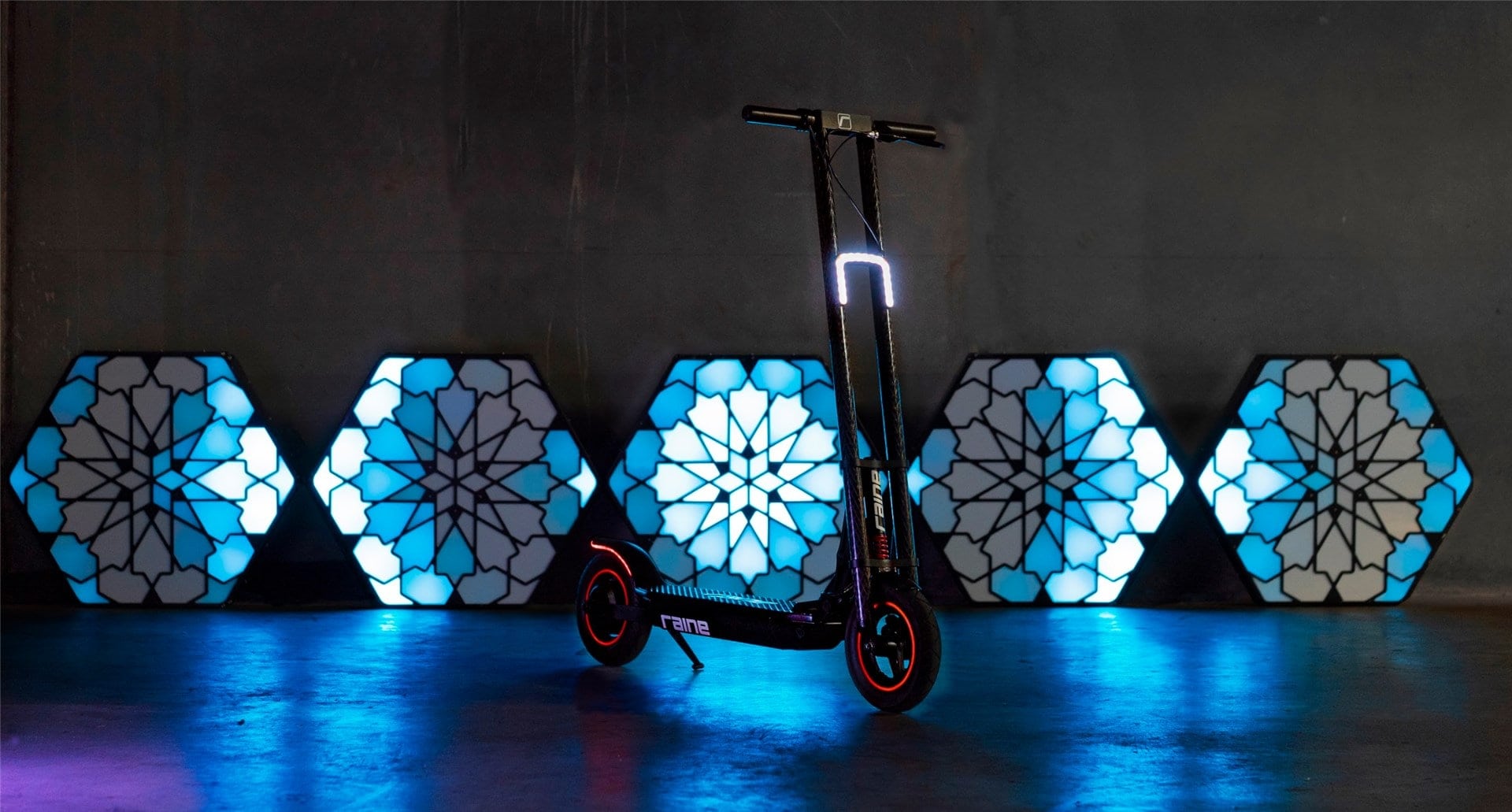 Note: This is a guest post written by Brett Melville
It's hard not to fall in love with the Melbourne designed (my hometown!) "Raine One" electric scooter.
This one of a kind electric scooter is just about to hit the market and allows its riders to have the best time cruising around the city. Its specific features will not only help you save on fuel, it will also give you the freedom to efficiently move around without being hindered by traffic. 
The Raine One electric scooter was created after three Melbourne entrepreneurs, James Murphy, Marc Alexander, and Michelle Mannering came together to create a product that was fun, convenient and reliable. Considering their in-depth experience in all things tech, engineering and innovation, this impressive team have combined their areas of expertise to form the ultimate team.
James Murphy is the design engineer and co-founder of Raine Scooters. James wanted to create an electric scooter that makes it easy to navigate around our busy cities, which was also stylish and fun! James has previous experience in taking personal transportation devices to market as the designer and founder of off-road skateboard, the BajaBoard. James brings a great amount of passion and design expertise to Raine Scooters. 
Marc Alexander is the CEO and co-founder of Raine Scooters. Marc founded smart lighting company LIFX, and is a highly driven technology business leader. Marc has a wealth of global and leadership experience which he brings to the Raine Scooters team. 
Michelle Mannering is the Head of Partnerships and co-founder of Raine Scooters. She is incredibly passionate about innovation, and brings her experience in fostering communities and collaborations to the team.
Click here to find out more about each one of the Raine Scooters team members.
What are the Main Features of the Raine One Scooter?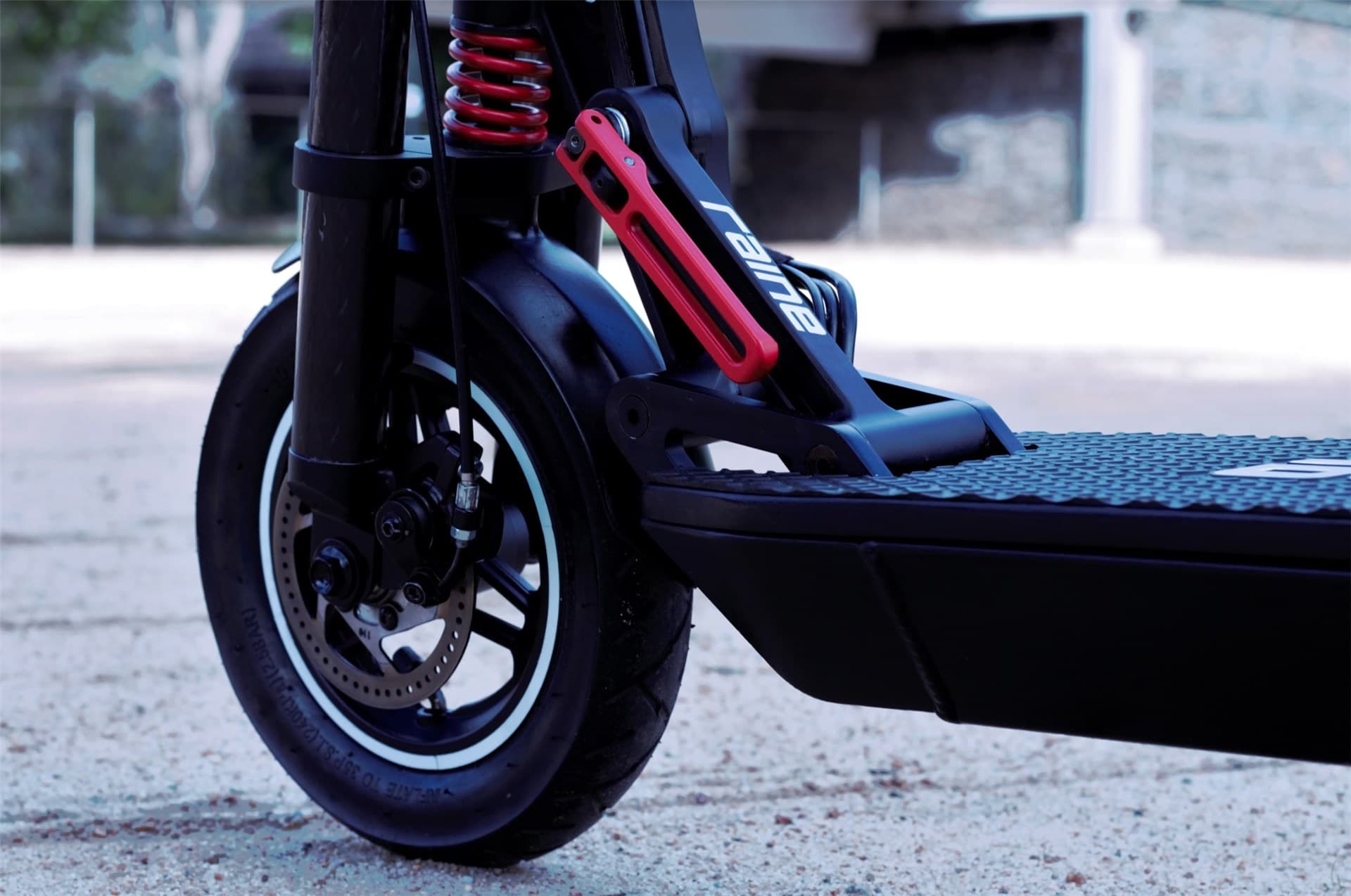 Easy and Fast Recharge
You can easily plugin and recharge the Raine One scooter. It charges pretty fast; within two hours the scooter can gather enough power to last a journey of approximately 20 kilometres /12.5 miles
Power with Range
The scooter can move at a maximum speed of 50km/h with an extended range of 40 kilometres/ 25 miles. It will not only get you where you want to go, but it also allows you to move at reasonably safe speeds.
Safety Features
Safety is always a key concern when choosing any form of personal transport. Well, with efficient ABS and Traction control, quality tyres, intelligent lighting, high-grip deck, and smooth suspension – the Raine One is definitely safe. After analysing these features, one can only conclude that the scooter is designed with the user's safety and security as a top priority
In-Built Locking
The electric scooter comes with a reliable in-built locking system that enables you to secure your scooter when parking.
Anti-Theft Security
If someone does try to take your scooter, the Raine one is installed with an alarm that can be activated whenever you are not using it.
App-Connected GPS Tracking
It comes with an app-connected GPS tracker. Once you install the app on your android or IOS device, you'll be able to track the scooter's movements, so you know where it is at all times. The tracker also serves as a navigation tool to help guide you to your destination.
Collapsible features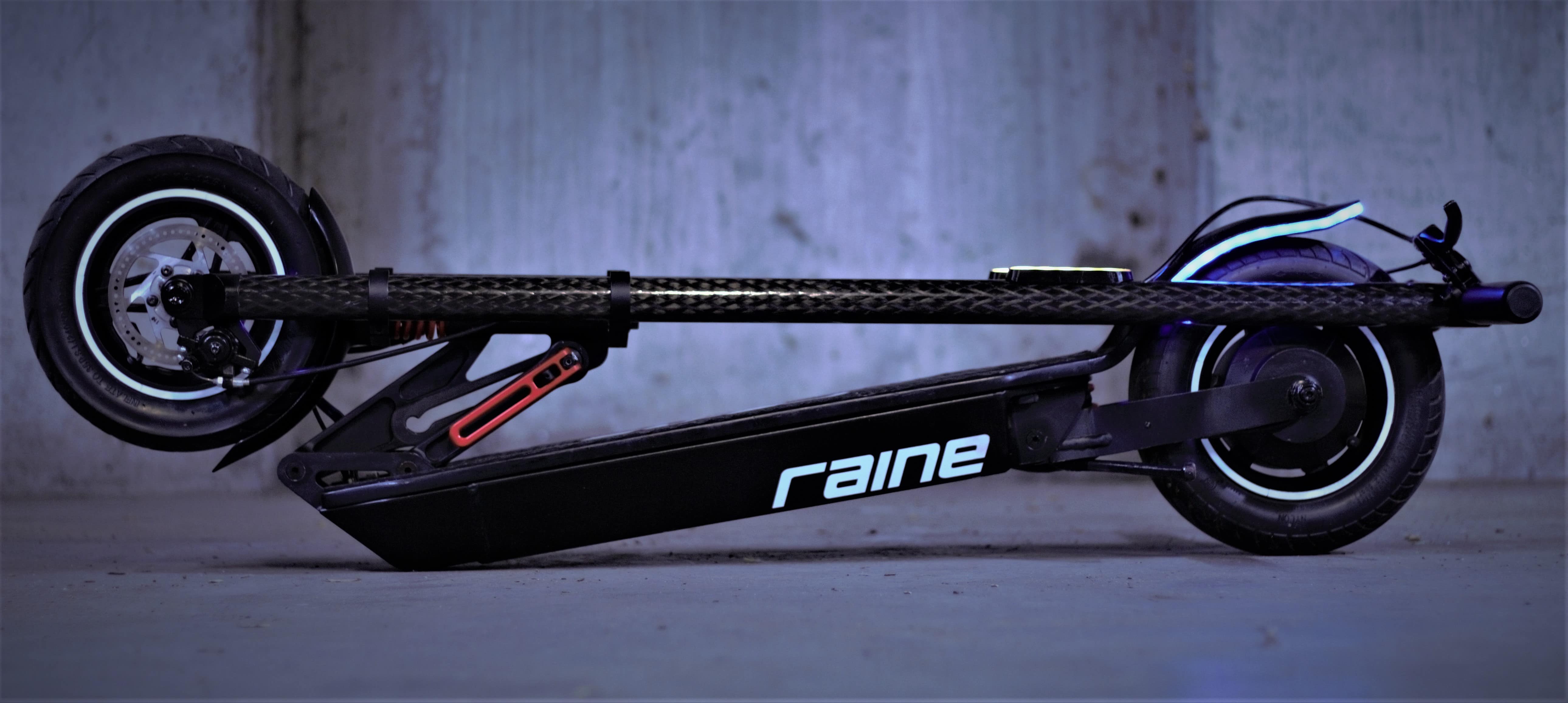 When not using the electric scooter, you can simply fold it up and carry it either by hand or pack it in the boot of your car. Even though the carbon fibre frame can support weights of up to 100kg, it is still light enough to carry by hand as it only weighs 12kgs.
Heated handlebars
During cold seasons your hands tend to get cold, which can make it difficult to operate a scooter – not anymore. The Raine One electric scooter incorporates a system that keeps the handlebars warm regardless of the season.
Convenient LED lights
The electric scooter is installed with LED lights that enhance night vision even in the darkest of places. What's more, you can customise the colours and light sequences to suit your style.
The Kickstarter campaign and Launch Date
Raine's team have decided to launch the Raine One via a Kickstarter campaign. The crowdfunding platform allows backers to provide valuable, instant feedback about the new product. Although the scooter has gone through a very thorough development stage, and are backed by one of Australia's largest venture capital firms, the team aim to implement the suggested changes into the final Raine One electric scooter to ensure the electric scooter effectively meets the needs and wants of consumers.
The Kickstarter campaign will be officially launched on November 11. Participation in the campaign will allow you to be among the very first people in the world who get to enjoy this incredible product, and you will also earn yourself a 30% discount off the RRP. You do not have to wait until then – you can sign up today to get the 30% discount when the event goes live.