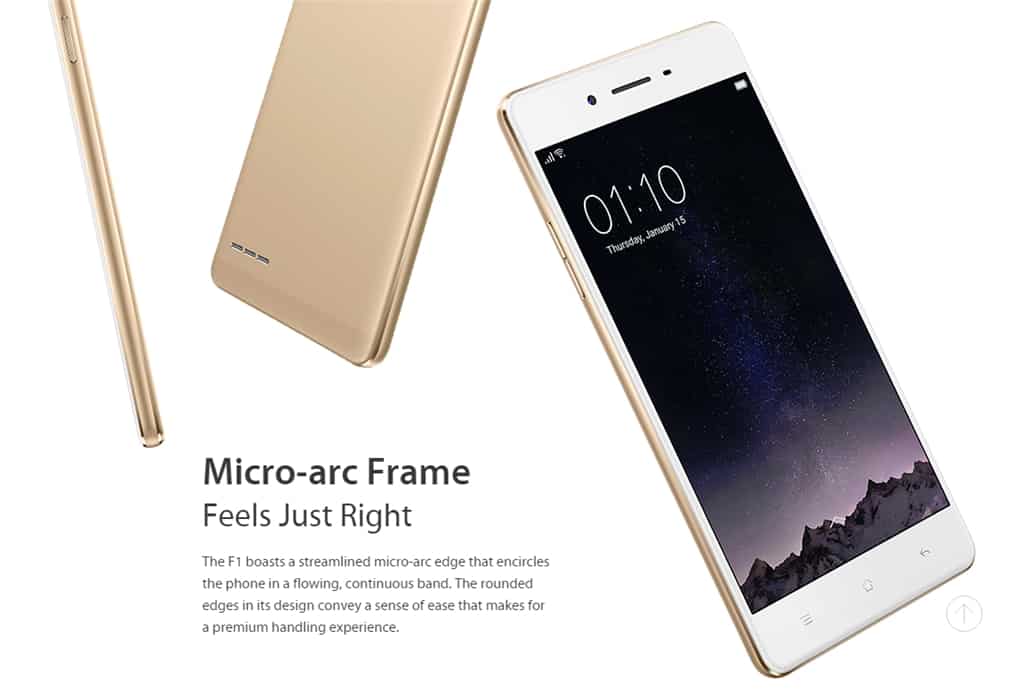 OPPO is selling a very affordable Android smartphone through Optus (no Dick Smith, as we all know, they are going south), the OPPO F1, for just $199. Now, that's even cheaper than the Motorola Moto E when it first came out (with $250 RRP), yet looks much more premium.
In short, OPPO F1 is an Android 5.1 smartphone running Qualcomm Snapdragon Octa-core 64-bit processor with a 5.0 HD touchscreen. It also comes with a generous 3GB RAM (I'd expect a 1GB or 2GB RAM with a phone of this price).
It has a 13MP rear camera and 8MP front camera with a wide f/2.0 lens and a 1/4 inch sensor. Now, if you've done your homework, you'll know not to judge a camera's quality by its Megapixels. Normally on a budget phone like this, camera quality suffers in low lit conditions.
I don't have the phone to test and prove this, of course, but most likely you will not get the same quality as the medium-budget OPPO R7s or the higher-end OPPO Find 7 I reviewed before here at Craving Tech. However, looks like OPPO places a lot more focus on improving the front camera to take better selfie shots.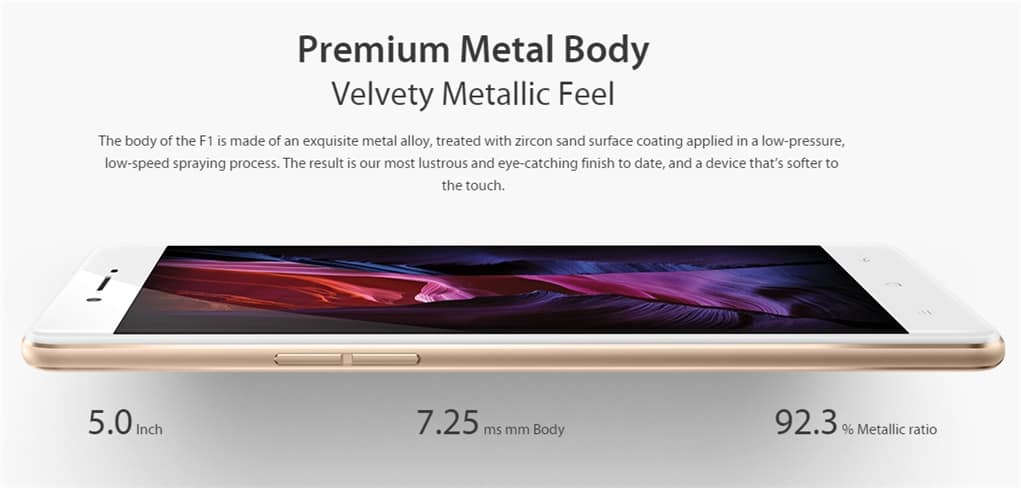 However, the device will be locked to the Optus network (can be unlocked), come in Silver colour only at this point, and only has a single SIM slot active.
But $199 is cheap compared to what you are getting. The OPPO F1 has a premium metallic look with no cheap plastic to be seen with decent spec. And if that is not enough, how about getting a free selfie stick if you purchase it online at Optus website (while stocks last)?

Honestly, I don't know how OPPO makes money out of this one.