Opera 10 is finally out! This time, it is tagged "Turbo" because the new version utilizies what Opera called a "Turbo" technology which I'll explain later in this post. The Opera 10 has a new design, faster browsing speed, and loads of other new features!
What's new in Opera 10
Opera Turbo
Opera Turbo is a new technology that uses compression technology and gives significant boosts to browsing speeds in slow internet connections. It uses an "intermediary" server that compresses the data from the original site you want to view and serves you the same data in a much smaller size. I'm a bit skeptical about the security but I'm positive that secure data will not go through the Opera Turbo Server at all. Would love your opinion if you know more about this.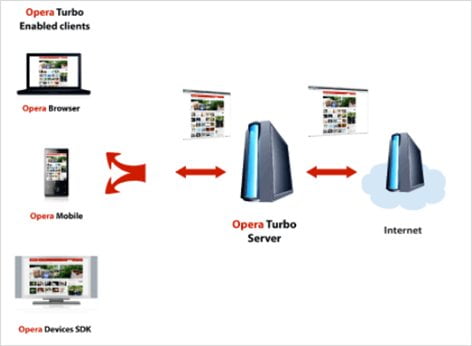 New Visual Tabs and Sleek Design
Opera comes with new user interface layout and design, making it looks sleeker and more elegant. It also comes with new thumbnail previews and resizeable tabs: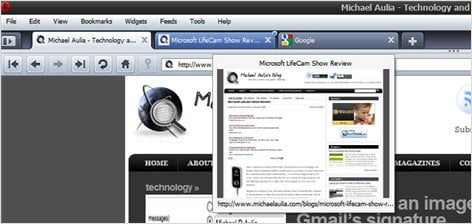 or resize the tab so you'll always see a thumbnail of your opened tabs: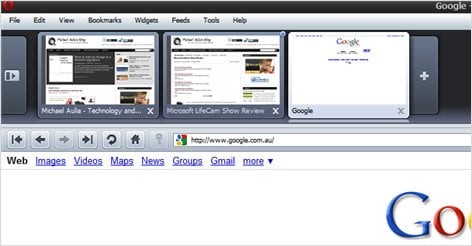 Opera 10 Auto Update
Opera 10 now has an auto update function and allows you to be updated all the time with the latest and greatest version of future Opera. You don't even need to close your current Opera session while the update is being downloaded and installed. What Opera says:
The new version will be downloaded and installed automatically. While you are downloading it, you can continue browsing. Opera will be updated after a restart, at which time you will need to know the administrator password.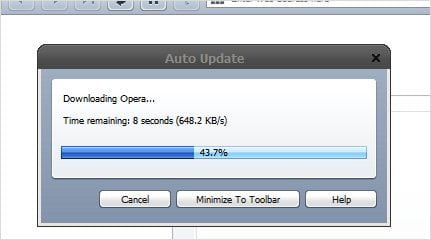 There are other new features and improvements, so feel free to head off to Opera 10 features page.
With Chrome, Safari, Flock, Firefox, and other browsers, it'll be hard to compete but the Turbo technology is definitely a plus side for people with slow internet connection and Opera 10 is a force to be reckoned with!
For home use though, I'll stick with my Firefox and its lovely extensions that I can't live without.