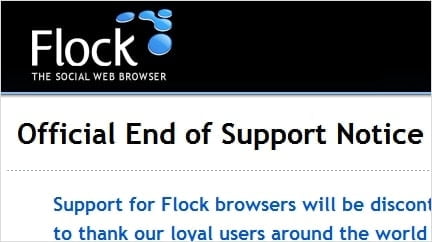 While Opera and Microsoft announces their next major releases, Flock Browser (a browser that focuses on getting "social") announces their end of cycle (on April 26th, 2011). I tried Flock for a while last year but I just thought it wouldn't cut it.
The integration of many social aspects (Facebook, Flickr, etc) was great but there were many good extensions that worked better (since Flock was based on Firefox when I tested it long ago).
As for Opera 11.10,the new version improves the Opera Turbo Engine, a simple plug-in installation, Speed Dial 2.0, and a new CSS3 support.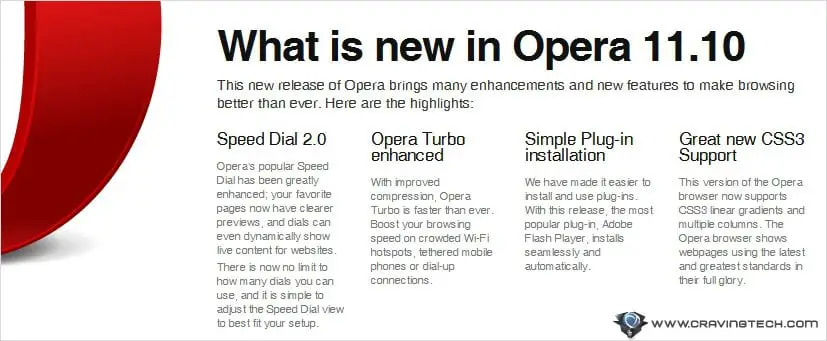 Microsoft has also been working hard, releasing the first upcoming Internet Explorer 10 preview for download (Windows 7 only). A quote from the press release that I've got:
Internet Explorer 10 Platform Preview: Just four weeks after the release of Internet Explorer 9, Microsoft unveiled the first platform preview of Internet Explorer 10. Dean Hachamovitch outlined how the next version of Microsoft's industry leading web browser builds on the performance breakthroughs and the deep native HTML5 support delivered in Internet Explorer 9. With this investment, Microsoft is leading the adoption of HTML5 with a long-term commitment to the standards process. Developers can download the Internet Explorer 10 Platform Preview at http://www.IETestDrive.com.
Google Chrome is still my favorite browser at the moment, though – it's light, fast, and just works on every page I go into.