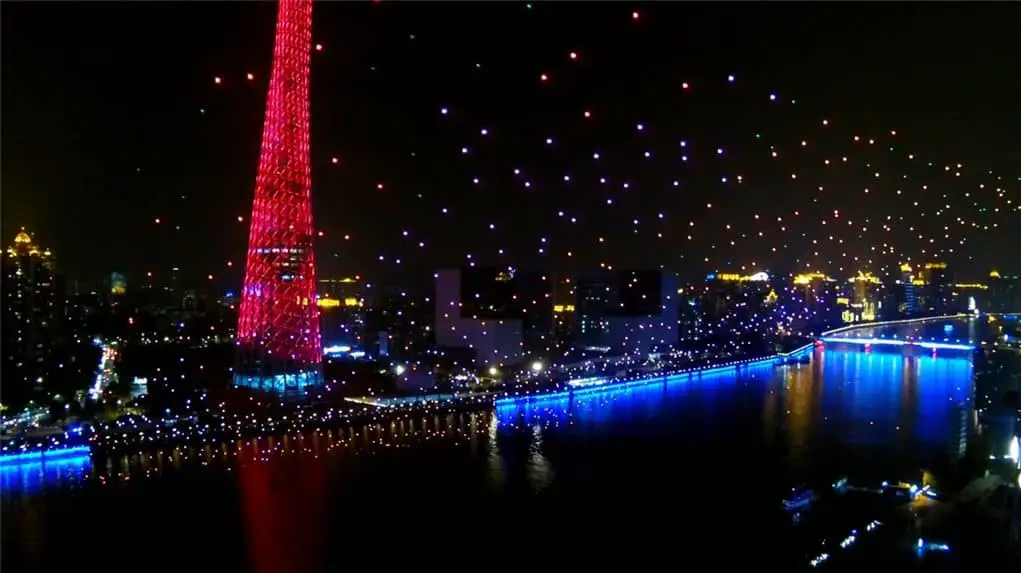 Over the sky of the Chinese city of Guangzhou, a drone company had a thousand surprise.
One thousand UAVs (Unmanned Aerial Vehicles) were flown into the sky for a major light show on February 11, breaking the world record for the largest number of UAV outdoor formations.
When I went to Australia's Vivid Sydney as an invitation from Intel Australia mid last year, they launched 100 drones to lit up the sky of Sydney over the Sydney Harbour. Intel then also did a 500 drones light show by the end of the year, which broke the world record.
This time, however, Ehang has snatched the world record from Intel.
1000 Ehang drones were performing for the annual Lantern Festival in China in a spectacular light show named "Meteor Sky". These drones gradually ascended 100 meters into the night sky covering a space of 12 meters high and 280 meters wide.
They constantly change formations from neon rainbows, picturesque forms of Chinese idioms and blessings, calligraphies, and also the map of China.
Combined with a musical performance from the Guangzhou Symphony Orchestra, you get yourself a complete, awesome experience. Who needs fireworks, right?
Ehang engineers controlled these drones by using just one computer that does all the grunt work of monitoring and changing the colour of the drones' lights at the same time.
Safety mechanism also exists on these drones with the help of sensors and real-time communication network between each drone and also the with the main computer.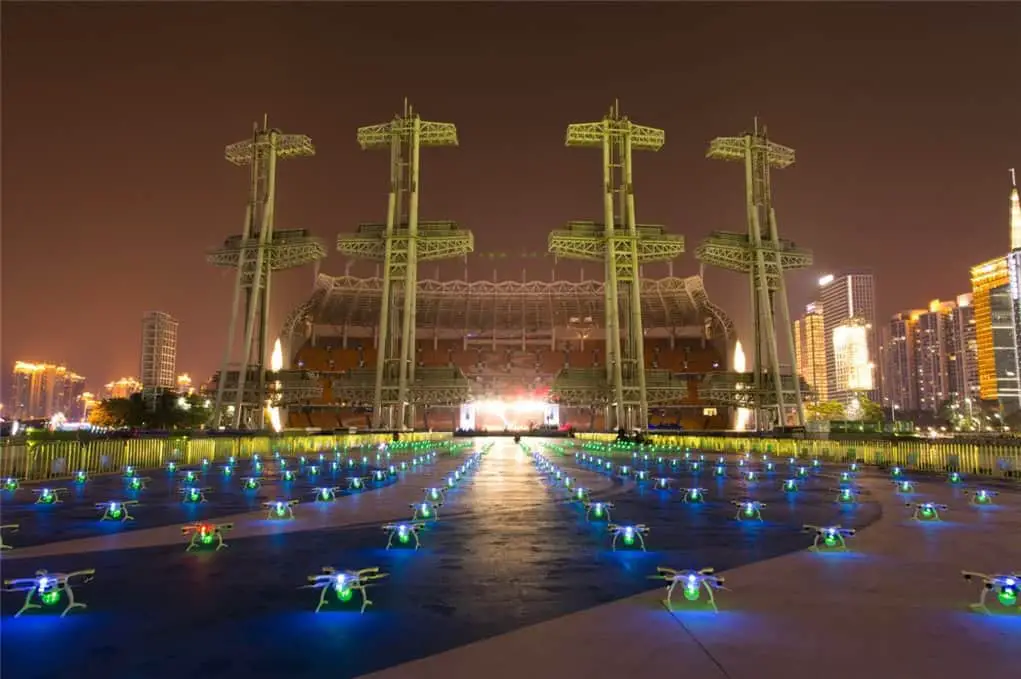 There were 6 UAV formations presented during the 15 minutes of the Meteor Sky light show with over 30 Ehang technical engineers and staff members on the deck to ensure everything went smoothly.
These Ehang GhostDrones come with a 4K UHD camera and controlled by a smartphone. The product also comes with VR goggles so your friends can share the experience with you.
The Ehang GhostDrone 2.0 VR is available now in Australia for a recommended retail price of $1199, and can be purchased via http://www.ehangdrones.com.au/.