ZTE AXON 7 Review – You may have heard or seen ZTE phones here in Australia. Usually, they are some cheap phones you can grab while getting a low cost prepaid plan. To those who can afford higher end smartphones, ZTE may not be so familiar – til now.
Their latest ZTE AXON 7 has been promoted as a high-end flagship phone that has all the bells and whistles, without breaking the budget.
With an RRP of AU $499, is the ZTE AXON 7 comparable to the flagship phones from the other manufacturers? Let's find out.
ZTE AXON 7 Review – Packaging
Packaging looks is one of the best I've seen, with matching Gold theme prominent throughout the contents inside. It does scream premium the moment you open the box.
ZTE AXON 7 Review – Design & Features
The AXON 7 looks like a premium device and I kind of like the subtle Gold colour on my review unit, compared to the usual brighter Gold from the other brands. They are not too striking and doesn't attract much attention.
The fingerprint unlock is located at the back of the phone, which means it's really easy to reach when you hold the phone (or after you lift it up from a desk or a pants' pocket), but awkward if you want to unlock while the phone lies on a surface.
It's slim and curvy, which makes it easier to grab off the desk and the material does not feel slippery as well. I was using the AXON 7 without a case and it never fell off my hand.
Display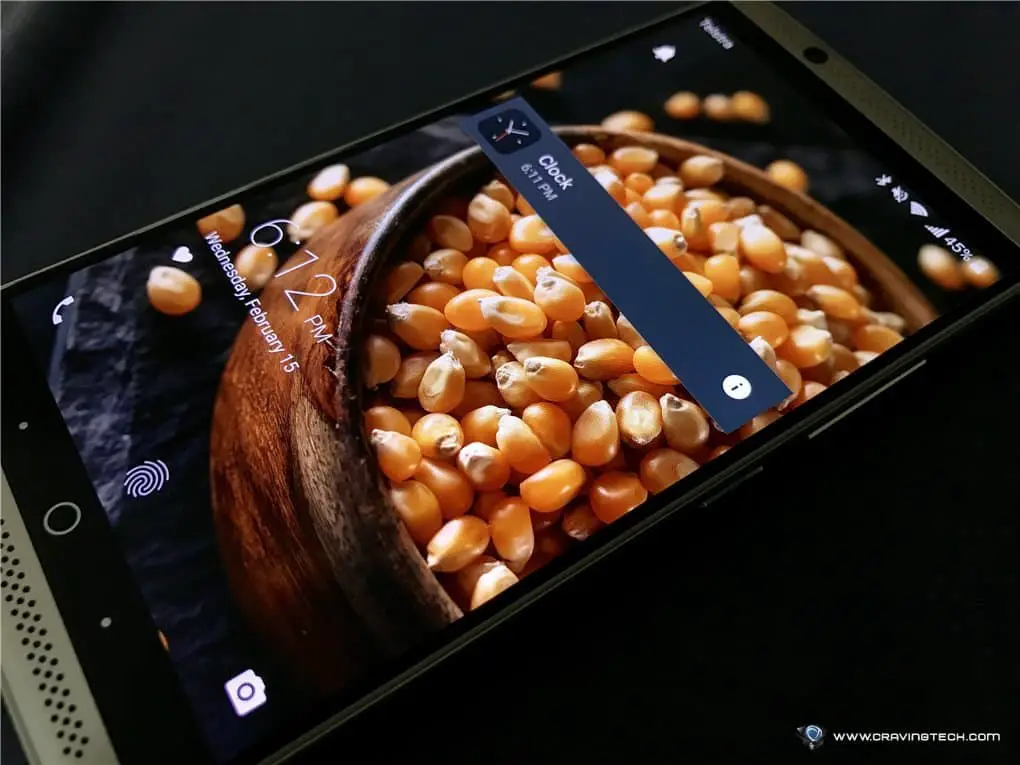 The 5.5″ AMOLED QHD (1440p) near-bezel-less display covers a wide area on the phone. The display is bright and a great eye candy when you pick a high quality wallpaper for the lock screen. The ZTE Locker gives you fresh new wallpapers every day but I wish I could select the one I like most and set it permanently.
The speaker grills are all located at the front of the phone and though the cut-outs near the front camera may look funny at first, I'm grateful of the front speakers design because they sound really awesome.
Sound
The Dual Hi-Fi audio chipsets (AKM 4961 HiFi Recording Processor combined with the AKM 4490 HiFi Audio Amplifier) inside the phone deliver one of the best sound experience in a phone – things that I thought would not be possible. And if you like listening to music with a good set of headphones, your ears are in for a treat.
If you love listening to music or watching YouTube videos on a speaker phone, the AXON 7 does not disappoint either. The speakers are able to output loud, clear voice, and even supports Dolby Atmos. Watching the Dolby Atmos demo videos installed on the phone is quite breathtaking. To be honest, this is one of the best experience I've had in terms of sound output coming from a phone. Not to mention that you can further tweak the channels to your liking.
Camera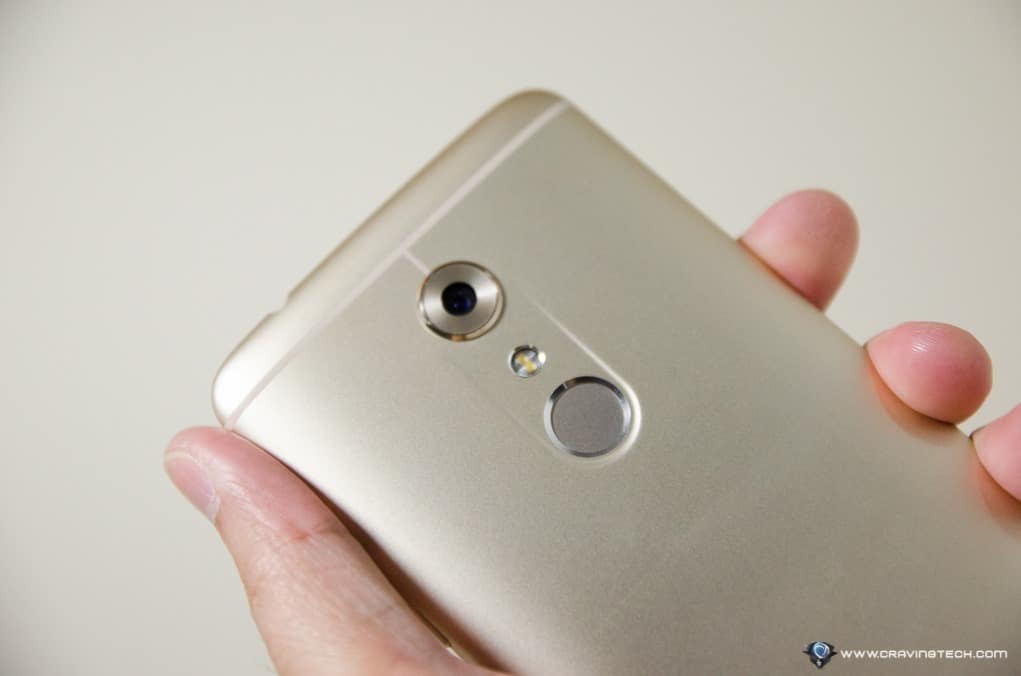 And then, it all comes down to the camera. You can easily differentiate between a mid range and a high end phone from the photos they took.
On paper, the front camera is an 8 Megapixel camera that supports 1080p video recording. The rear camera is 20 Megapixels with F1.8 Aperture and surprisingly comes with an Optical Image Stabilisation (it actually has Dual Image Stabilisation with both OIS and EIS/Electronic). This helps you from having shaky, unfocused shots when there are not enough lights around.
Overall, the camera take great shots outdoor in the daylight. The produced colour is natural and not overly saturated with auto post-processing.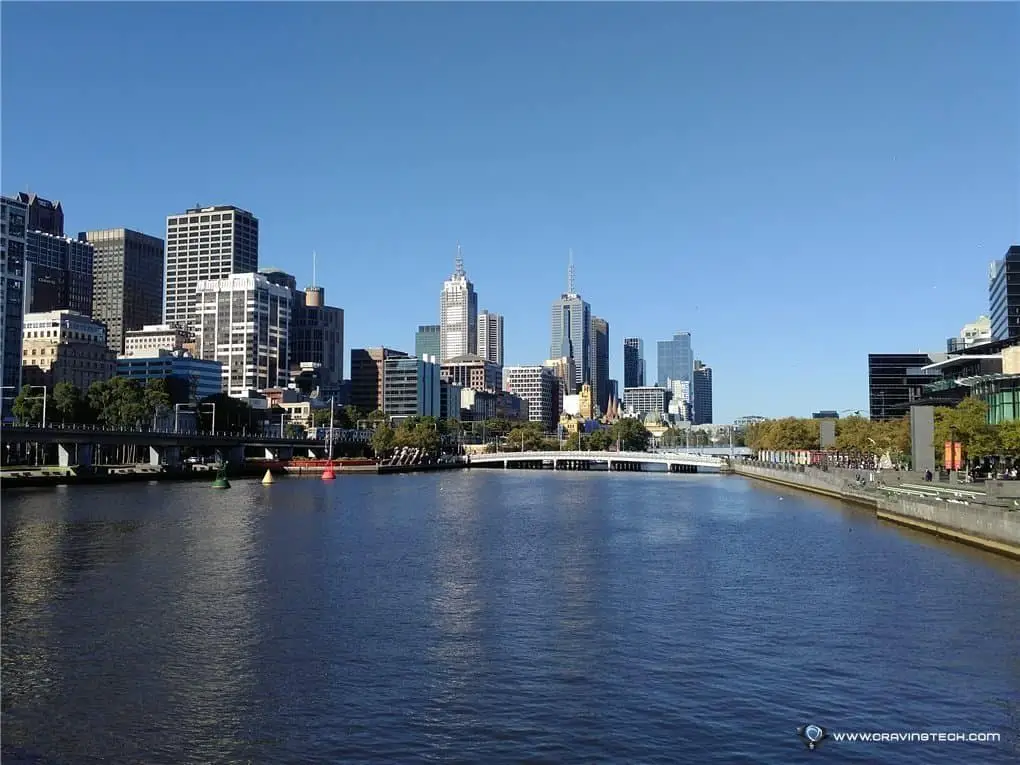 Here are similar scenes taken on different weather conditions: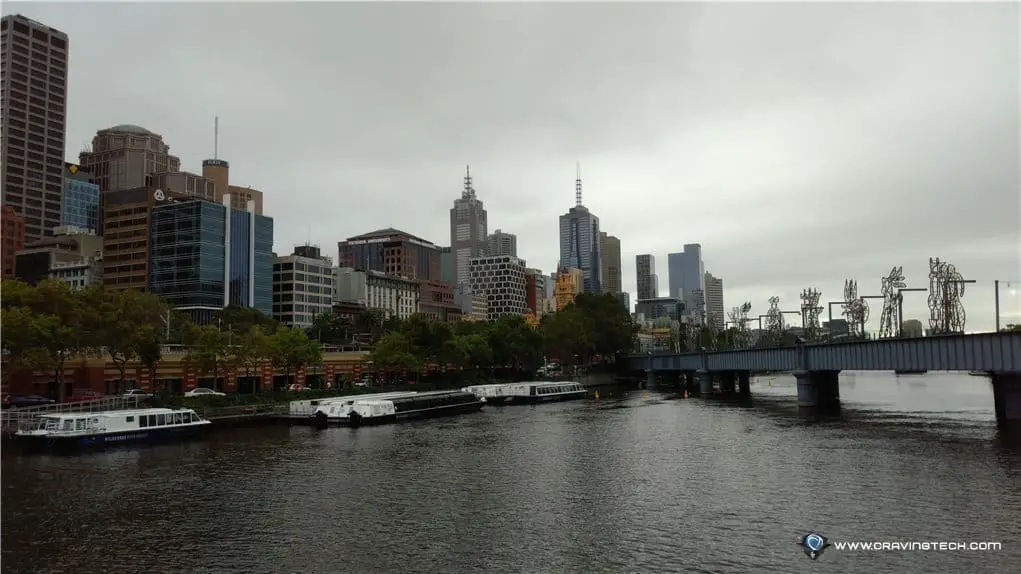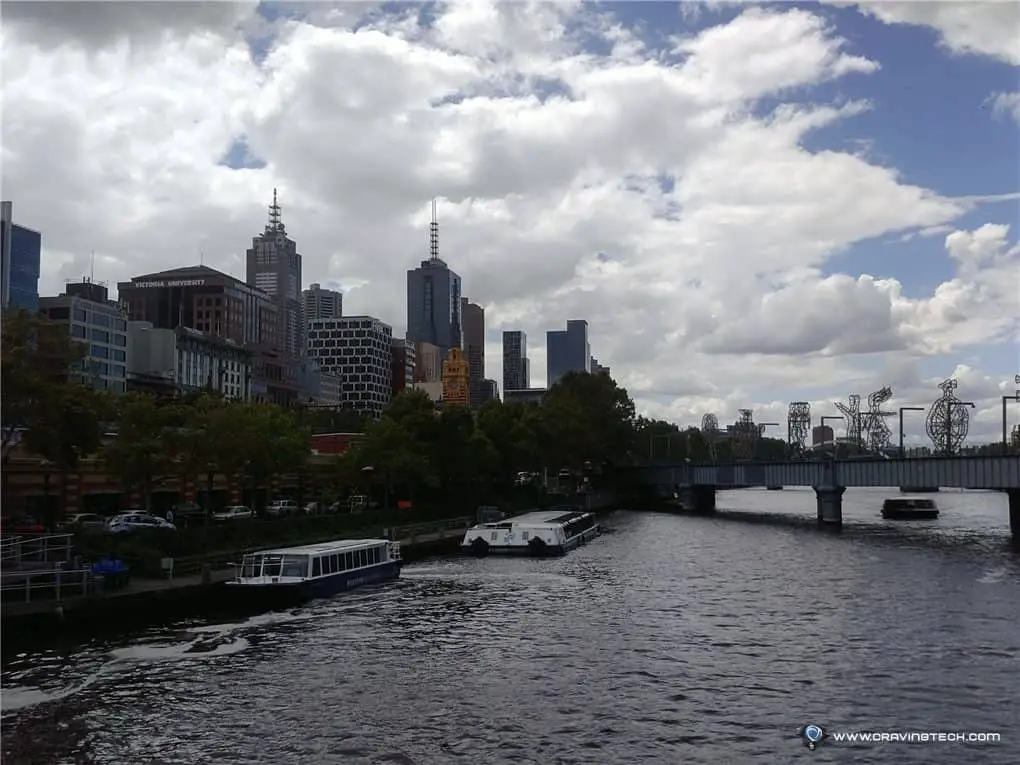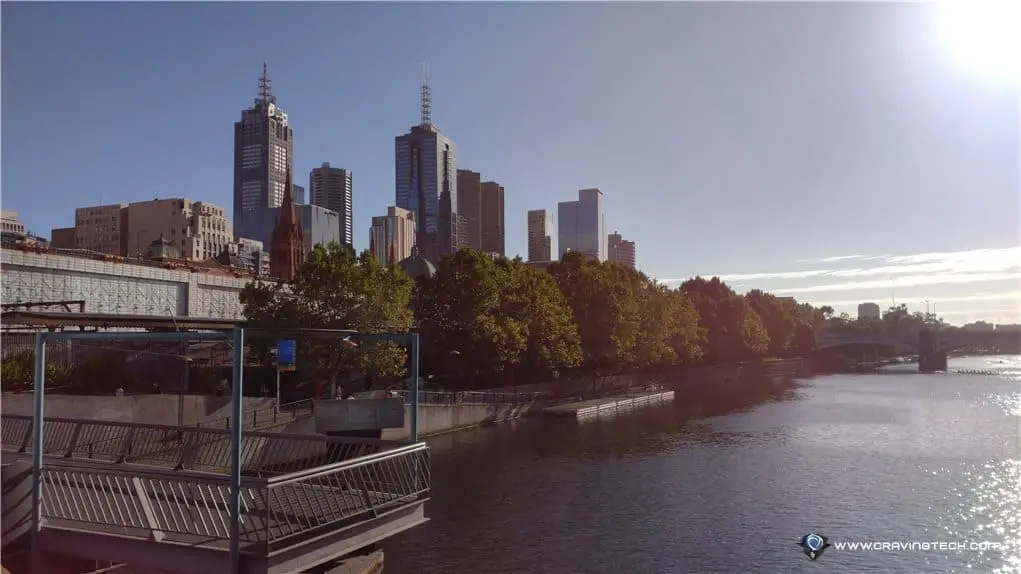 The picture above was a really challenging sunny day of Melbourne and we could see the HDR kicked in, trying to preserve the scene as much as possible.
In terms of low lit photography, it looks like AXON 7 is capable to take good shots without much light. Of course, higher-end, more expensive phones with better lens can do better but then again, for a $499 phone, this is pretty decent.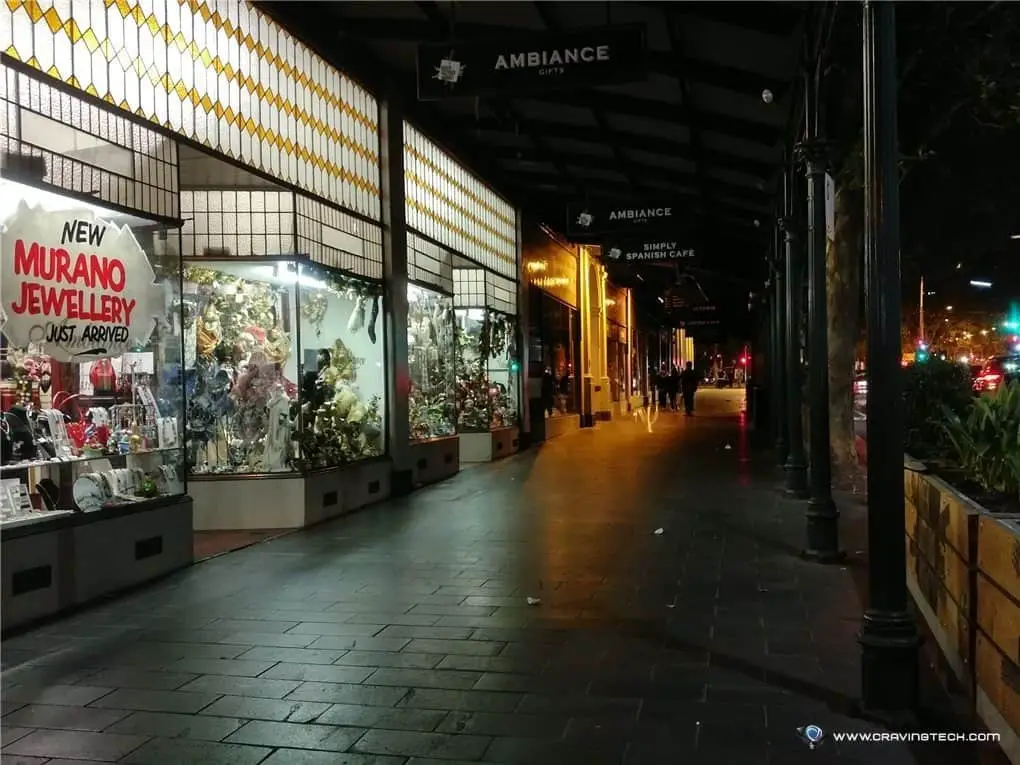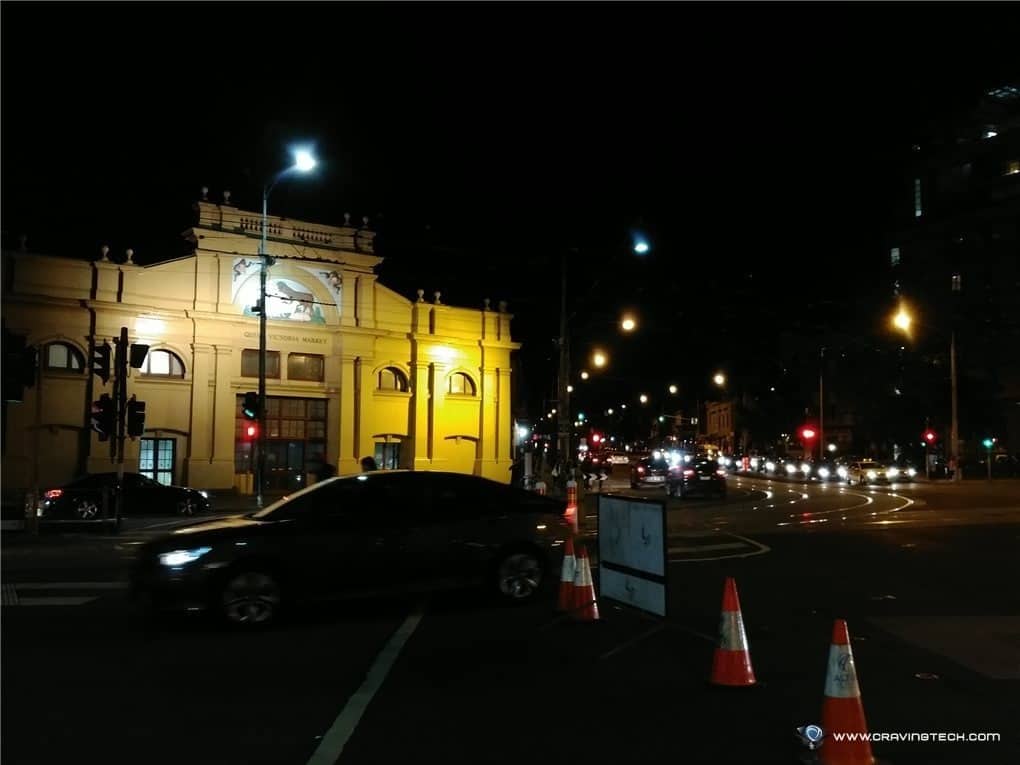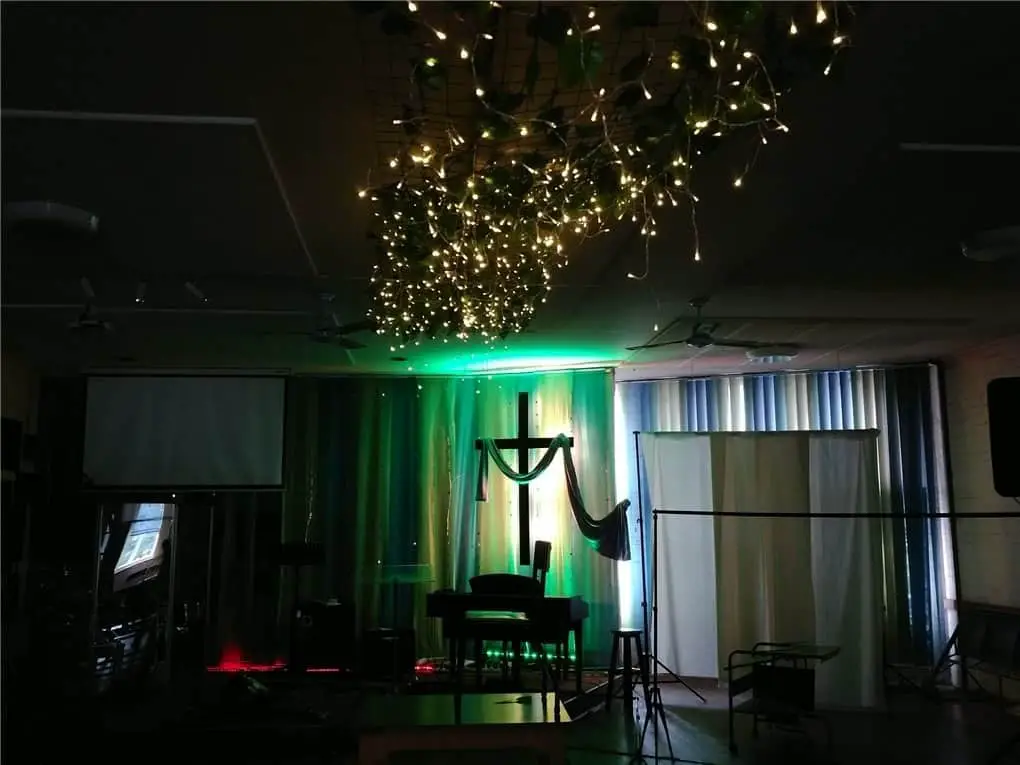 Again, you cannot compare ZTE AXON 7 Camera (low light performance) to an Apple iPhone 7 Plus, Google Pixel, or other higher end smartphones that cost double, but the AXON 7 definitely stands on its own above mid-range phone of similar price. It's pretty good for social media shares but perhaps not when you want to view photos taken in low light on a 32″ screen.
Powerhouse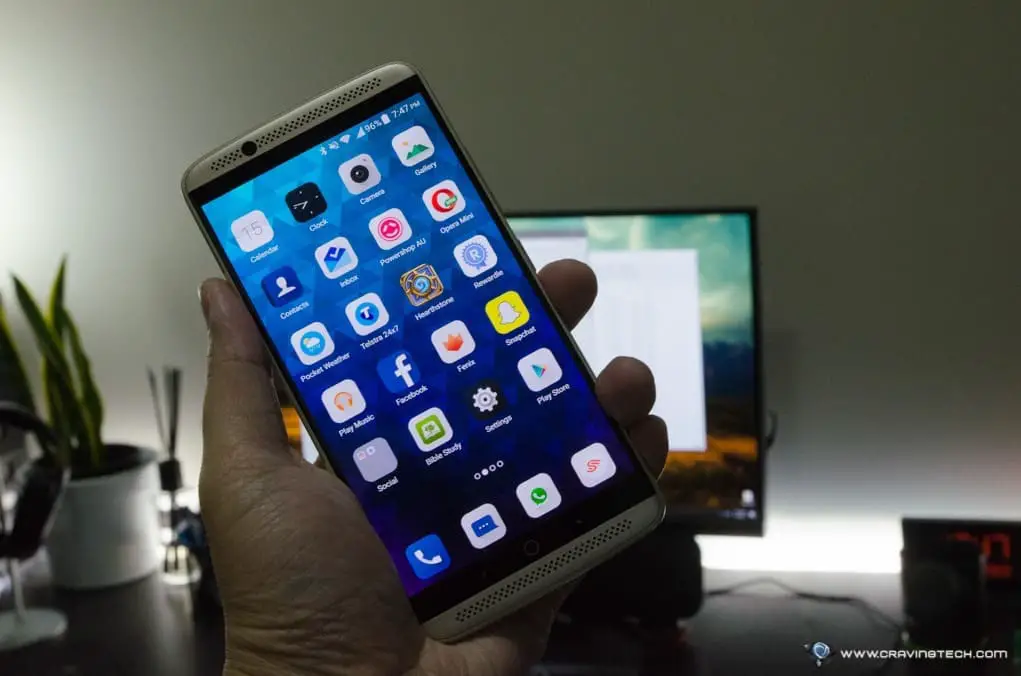 The ZTE AXON 7 is powered by a Snapdragon 820 processor with 4GB of RAM for a smooth performance experience. Note that this is the same powerhouse inside a Samsung Galaxy 7 phone yet it costs a few hundreds more! We're definitely happy to see what you get with the AXON 7 here – the same power you get from a flagship phone but more budget friendly.
If you like to compare benchmark results, here the Geekbench 4 and AnTuTu results that I ran on the ZTE AXON 7: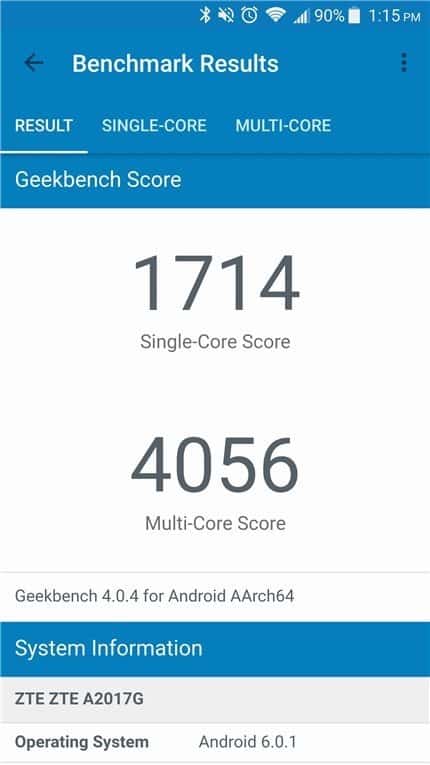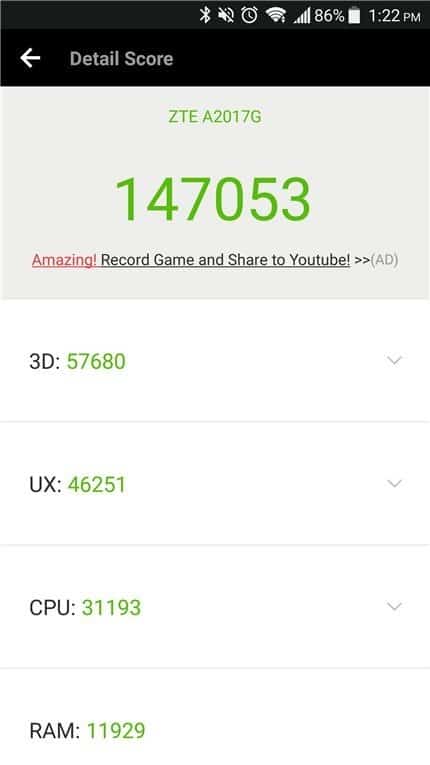 Compared to the recently reviewed OPPO R9s (around $100 cheaper), the AXON 7 is definitely more superior in handling graphics and more complicated tasks.
Other things worth mentioning:
– Fast charging through USB-C.
– Dual Nano SIM / microSD combo tray (either two Nano SIMS(4G/3G/2G Dual Standby), or a single Nano SIM + microSD card.
– The navigation keys can be swapped around and the power management has a powerful feature that allows you to set the power management per app to save even more battery life.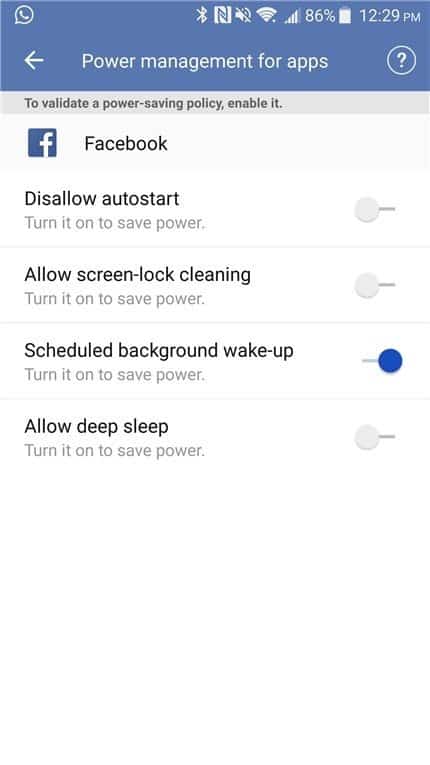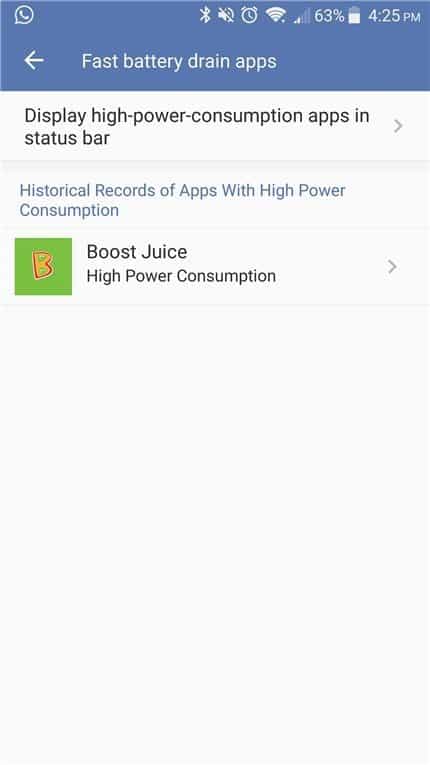 – I like how ZTE MiFavor overlays tips when you perform a specific operation for the first time (such as unlocking your screen or opening the Camera app). It's great for first timers, especially those who are not too techy or own a smartphone before as they may not know about all the gestures and swipe techniques.
– The AXON 7 is also compatible with Google's DayDream VR, but only with the upcoming Android Nougat Update, which is not officially released yet in Australia.
– NFC
ZTE AXON 7 Review – Conclusion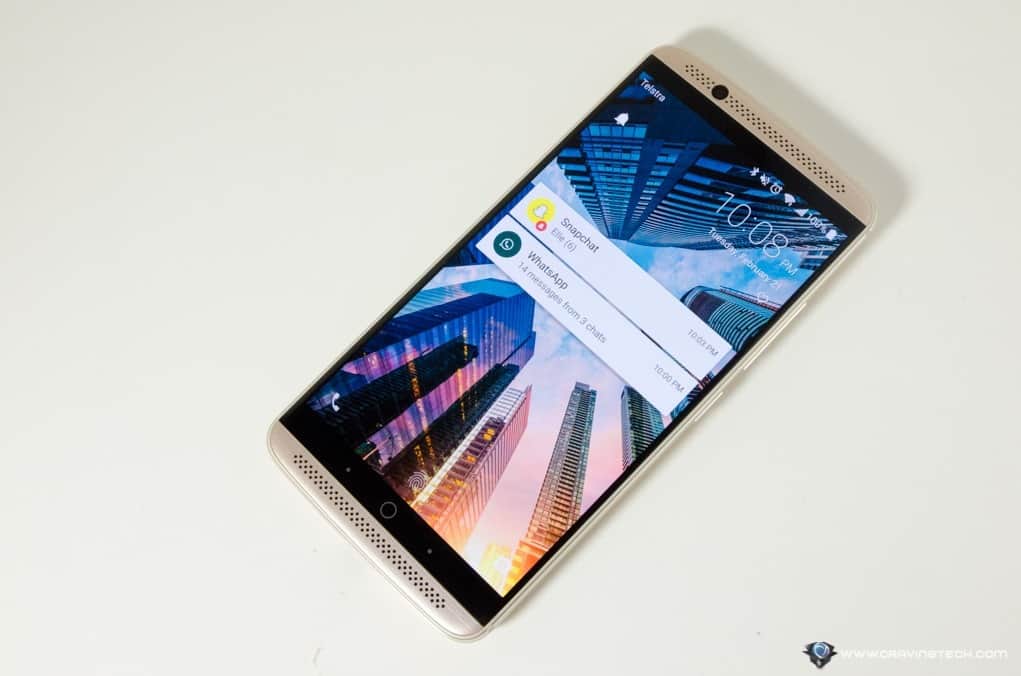 ZTE AXON 7 is indeed a worthy flagship Android phone with all the bells and whistles like NFC, high quality audio chipsets with Dolby Atmos front speakers support, fast fingerprint sensor, along with a fast and powerful 2.15GHz Qualcomm Snapdragon 820 Quad core 64bit CPU with 4GB LPDDR4 RAM. Compared to the other flagship phones, the AXON 7 is on par and sometimes yields a better performance (I was researching the benchmark comparisons with Google Pixel & other flagship phones).
The primary (rear) camera is probably not its strongest asset for a flagship phone, but as you can see from my photo samples above, the photos are pretty good if you have decent lighting (even in low lit condition with a bit of lighting here and there).
If getting super squeaky clean and clear photos in low lit condition is your priority, you may want to look elsewhere. But if you want a phone with the complete package (power, sound, display, performance, and experience), ZTE AXON 7 will not disappoint you.
ZTE AXON 7 can be purchased at JB Hi-Fi Australia with an RRP of AU $499 (as of 23/08/2017) or from Amazon.