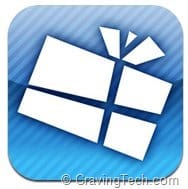 There are many things to remember in this life and one of them is to remember your friends' birthdays or anniversaries of your best buddies (apart from your own, of course). In the past, we've had them entered into our mobile phone's address book and nowadays, we rely so much on Facebook to remind us of everyone's birthday.
Occasions for iPhone helps you by grabbing your friends' birthdays on Facebook and list them in a smooth and nifty way on the iPhone.
Occasions will connect to Facebook, with your permission, and start grabbing your friends' birthdays. The synchronization will take a while as the application tries to find matches between the iPhone Contacts and your Facebook friends (by matching their names)
After it's completed, you will be given a list of the search results and any possible matched or unmatched:
I don't normally put my friends' surname into my Contacts, which explains why I got only 35 matches. On the list of results, you can manually get Occasions to link them to your iPhone Contacts, though. You can also include friends that are not in your Contacts (Address Book) so you can keep track of their birthdays in Occasions.
Note that in the version that I'm reviewing, Occasions cannot automatically update your Contacts birthdays based on the information it has from the results, which is a pity. But according to the developers, the feature is in the works and will be on a future version soon.
On Occasions main screen, you can see the list of your friends' upcoming birthdays (and also holidays, anniversaries, or other important "Occasions"). You can also choose from a few different themes on the Settings:
If you already have photos of your friends in your iPhone Contacts, Occasions will use them but if you haven't, it will grab the photos automatically from your friends' Facebook profile.
If your friends choose to set the year of their birthdates on Facebook, Occasions will smartly calculate and display how old your friends are going to be. If not, Occasions will simply mention the date of the birthdays.
You will have an option to call, email, send message/sms, or even post a birthday greeting on their Wall through Occasions. Talk about efficiency!
Plenty of things to play around in the Settings (apart from changing the theme) as you can:
Set the reminders so you can be notified (push notifications and through a Badge count) at a specific time of the day, when you are not busy.
Backup/Restore remotely
Set to display national holidays (and important ones like Mother's day, and so on) and the notifications.
Set a smart label, so you can have different important dates in a single contact. This is useful if you want to congratulate the son of your best friend's, and so on.
Occasions: Birthdays & More! – Hand Carved Code, LLC
Occasions License Giveaway
Now, have I got you excited yet about this app? How about ONE Occasions license to giveaway? Here is how:
Be a fan of CravingTech on Facebook
Share this post to your friends, where ever you like (Twitter, Facebook, etc) by mentioning the URL of this post.
Post a comment here with a proof of number 1 and 2 above.
I'll pick a random winner before this weekend :)
NOTE: You must have a U.S iTunes account to redeem the code later