Note: This is a guest post written by Joe Peters
The boundaries between personal and professional lives are becoming increasingly blurred. Rather than feeling stressed and overwhelmed, take control of your life.
Juggle the demands of your personal and professional life using technology that helps you cope. The five apps listed below will help you maintain stability in every part of your life.
Managing Time


When you complain about not having enough hours in a day, you are more likely suffering from having too many tasks on your to-do list. You might also have too much of your to-do list stored in your head.
Begin improving your time management by learning how much time each of your tasks take after you have identified them. Such information speeds prioritization and makes scheduling easy.
Track your time with an intelligent and straightforward app called Timeneye. The software learns from your habits and suggests time entries. You can also manually create entries and categorize time spent on projects, hobbies, clients, and other categories. The app integrates and synchronizes with other software, including Basecamp, Google Calendar, Asana, and Trello.
Timeneye works perfectly for teams or individuals. It works as a web service or using Android and iOS mobile devices. You can use the app for personal use for free. Teams with up to five members can use the software for $15 per month.
Managing Tasks

Once you've established control over your time, you'll get control of your tasks much easier. Often, people fail to balance their personal and business lives because they either try to multitask or simply forget what they're supposed to do.
When you try multitasking, nothing ever gets your full attention, and you never seem to perform at your highest level of capability. The amount of clutter most people have to deal with also frustrates task management. Physical and digital distractions work against you, hindering your productivity.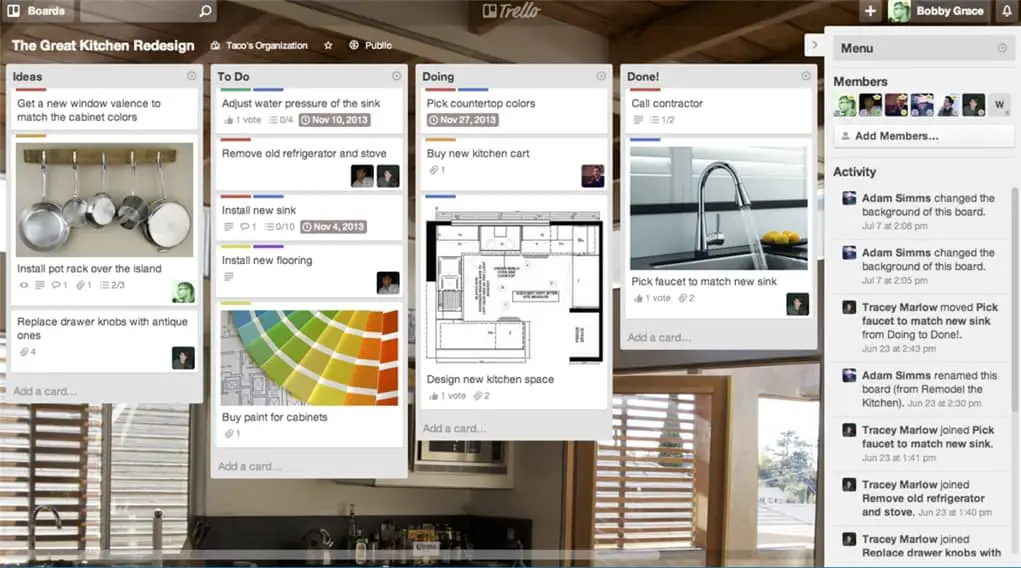 Task and project management software can help you get more things done at work and home. It helps you track your to-do list and make sure all your projects get finished. Beginners often search for a good project management by trying Trello. You can sign up for free to use it as a web-based interface or apps for Kindle Fire, iOS, and Android. The flexibility of Trello is easily adapted to almost any personal or business setting.
Record your tasks, assign resources, create milestones, and track projects all from one convenient interface. You can also arrange lists, add notes, and add details. The app supports checklists, comments, idea lists, photos, and other objects. Fill your Trello board with lists that you can update with cards and share with your team or just use it by yourself.
Managing Money

As life becomes increasingly virtual, so does money management. In the past, having cash in your hands helped you control your spending. Now that so many financial transactions have moved online, you can quickly lose sight of your budget and spend too much.
Even though budgeting has many benefits, tracking your daily and monthly spending requires significant effort when you don't have the right tool. When you have an app like Mint, however, you can easily track and categorize your spending.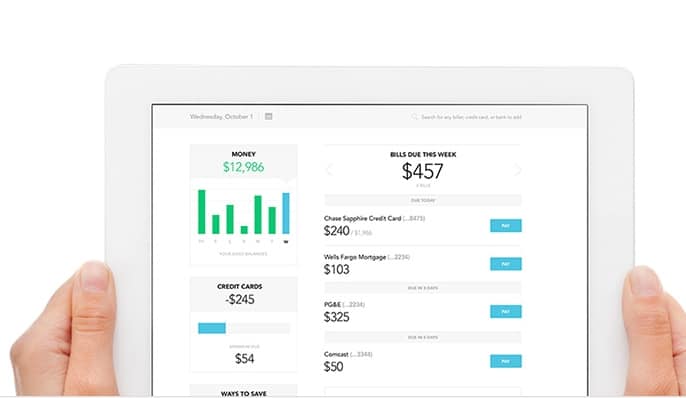 When you sign up for a free Mint account, you have the opportunity to connect it to your bank accounts, credit cards, and loans. The app records all your transactions and attempts to categorize them. You can improve your record-keeping by telling the app how to categorize your transactions. You can download Mint's apps that run on Kindle, iOS and Android devices to stay in constant touch with your finances. You can quickly gain control over you finances using the simple user interface.
Managing Skills

Technology makes the world evolve at breakneck speed, requiring you to engage yourself in lifelong learning. Staying up to date and learning new skills helps you increase your productivity and efficiency. Sometimes, however, you might feel as though you don't have either the time or ability to manage your skills.
An app such as Skill Pill can help you stay competitive in your industry or trade and facilitate your commitment to personal development.
Skill Pill has the flexibility to integrate with your lifestyle and the ability to adjust to your changing requirements. The app works on mobile devices and provides high-impact doses of information designed to boost your skills. Your pill might take the form of training or motivational video or focus on a skill you must either acquire or update.
Managing Stress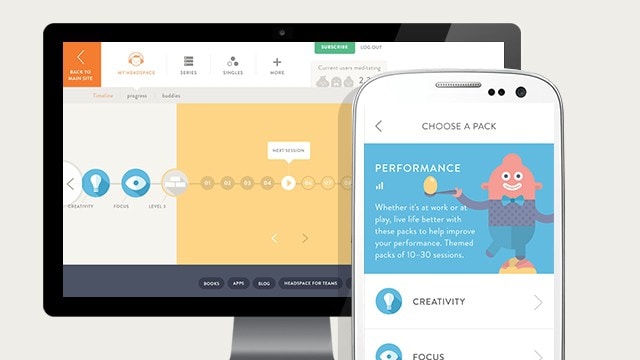 Described by some people as a "silent killer," stress can affect your performance and your health. The mental and emotional pressure created by your various roles can sap the joy from your life and cause disease.

Meditation can help you manage stress without draining your time. In as little as ten minutes a day, you can get a handle on your stress and feel better throughout the day. Try Headspace to help you integrate stress management into your routine.
The app delivers guided meditation and mindfulness training sessions from your Web browser or Android or Apple devices. Get a one-year subscription for $7.99 per month. After learning how to manage stress, you will have a better outlook on both your personal and business roles.
Technology creates challenges that make balancing work and personal responsibilities difficult. The five apps listed above can turn the table on technology, harnessing it to help you manage your money, time, projects, skills, and stress. Get started as soon as possbile, take it one app at a time, and start enjoying a more balanced life.
Note: This guest post is written by Joe Peters, a Baltimore-based freelance writer and an ultimate tech enthusiast. When he is not working his magic as a marketing consultant, Joe enjoys spending time with his family, reading about latest tech gadgets and binge-watching his favorite TV shows. You can reach him @bmorepeters