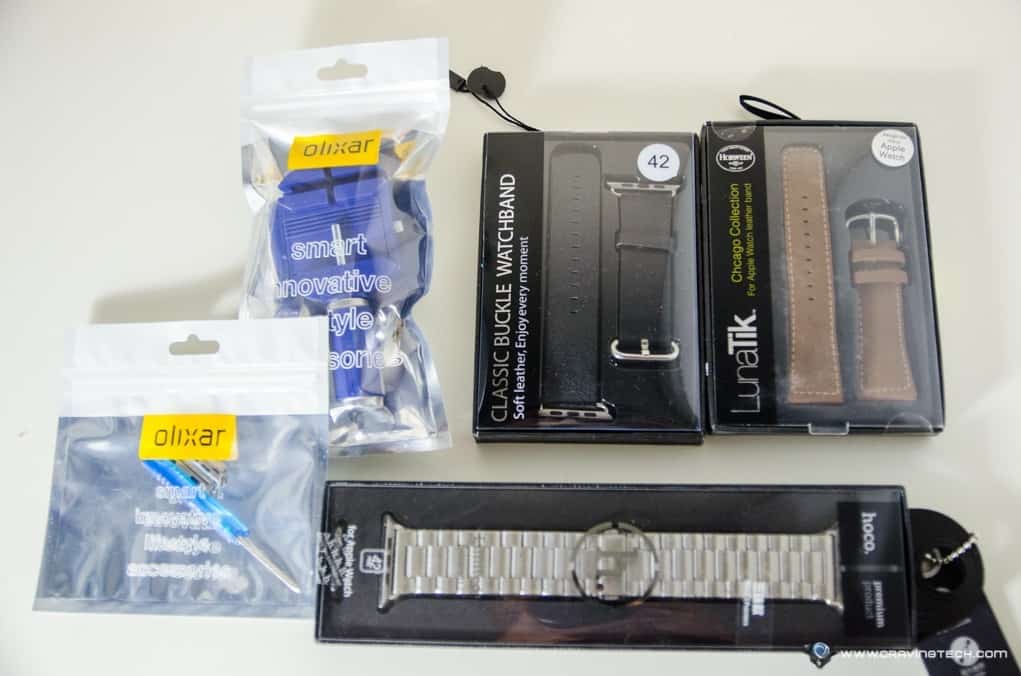 Apple Watch Third Party Bands – Most Apple Watch owners bought the Apple Watch Sport because it is the most affordable model. I own an Apple Watch Sport too and like it. However, the band you get from the packaging makes it feel cheap and does not look classy at all, even if it's comfortable to wear.
Shopping for new bands sounds cool, but the insane band prices at the Apple's website have turned most Apple Watch owners off.
Thankfully, there are many third party Apple Watch bands out there that look good and do not cost much. For example, here are some third party Apple Watch bands that I have from MobileZap and available to purchase for around AU $20-$80.
Olixar Genuine Leather Apple Watch Strap
This is probably my most favourite Apple Watch band / strap that I got to review on. It only costs around AU $31.49 and has a simple, yet elegant design.
It's well-built, nicely design, and has a leather look-and-feel. The Olixar 42mm Black strap matches my Apple Watch Sports Space Grey (like Black on Black), yet has a nice contrast with the metallic strap adapter. Easy to wear and fits any wrist size.
Chicago Genuine Leather Apple Watch Strap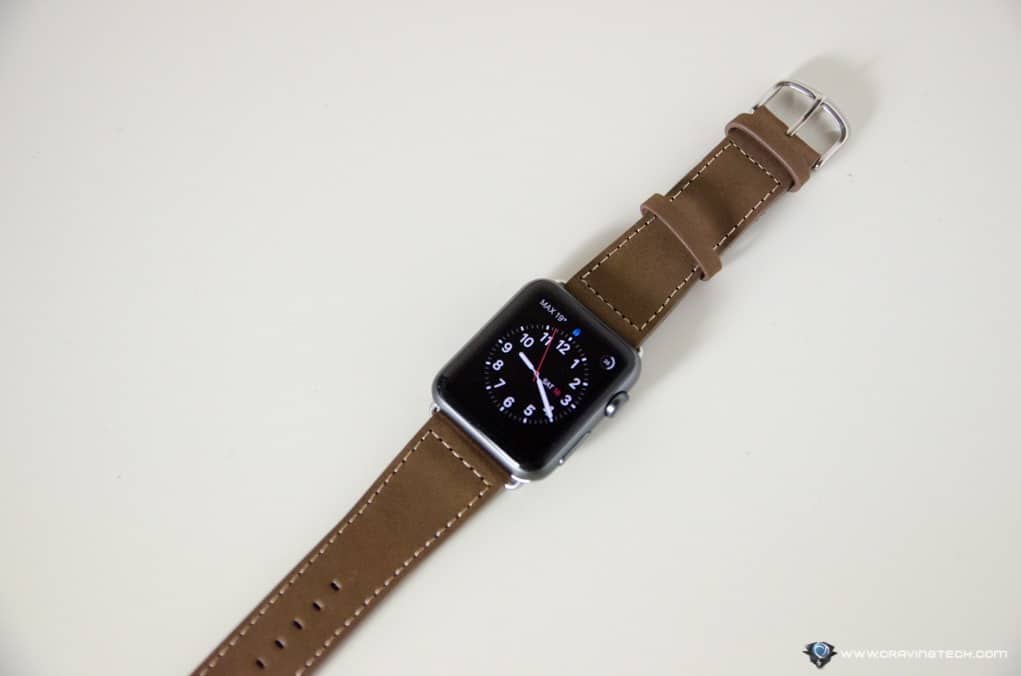 The Chicago is also a leather strap like the Olixar, but has a bit more texture. I personally love the stitches on the edges of the band, which gives it a nice contrast to the colour of the band itself. This leather band certainly gives a different flavour to the Apple Watch.
Wear a brown belt and shoes, and you are all set with the complete look.
Unfortunately, it has a really strong leather smell out of the box which can be quite nauseous and I can occasionally still smell it when my hands are on the desk. Thankfully, the smell should go away at some point.
It only costs AU $23.49 but you still have to get an extra Apple Watch strap adapter on top for another AU $23.49. The installation is thankfully pretty painless and should not take you longer than a few minutes.
Hoco Apple Watch Stainless Steel Linear Band
For a more luxurious and formal look, the Hoco band is made with luxurious stainless steel material. It will go well on any occasion, especially for a more formal or professional wear (like wearing a suit or blazer). Sure, the one selling at Apple Store probably has better materials and craftsmanship, but the Hoco Steel Band will not disappoint you for the price.
The packaging includes a handy link remover so you can adjust the length of the strap to fit your wrist better.
The Hoco Stainless Steel Band costs AU $77.99 but man, it looks really awesome on the wrist.
There are other third party bands of different colours and materials, so, make sure to browse MobileZap for the other Apple Watch third party straps and bands.