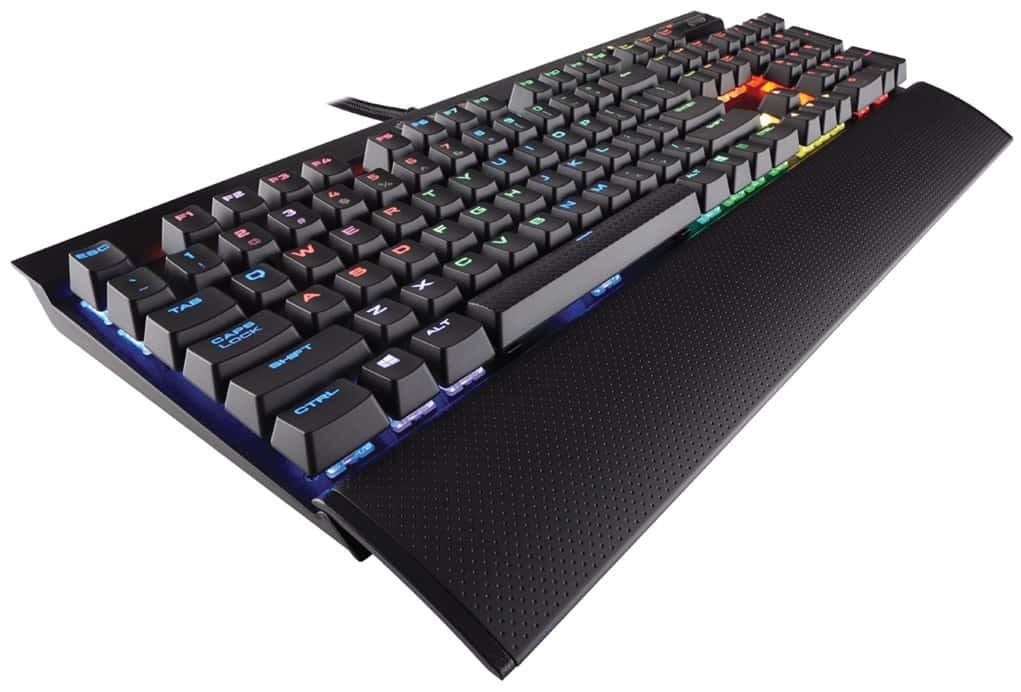 Corsair announced an update to their mechanical gaming keyboards line-up (the K70 RGB, K65 RGB, and K70) with the new Cherry MX switches named the Cherry MX Speed (also known as the Silver or Gray switches). These keyboards will be the world's first gaming keyboards equipped with the new Speed switches.
Cherry mechanical switches like the Cherry MX Red, Cherry MX Brown, and Cherry MX Blue switches have been around for some time. Now, with the new Cherry MX Speed switches, you have a new option to opt for on your gaming keyboard!
The Cherry MX Speed switch has an actuate distance of 1.2mm, which is about 40% faster than a standard Cherry MX switch (Blue, Red, Black, Brown) with 2mm actuation distance.
Compared to the other custom-made mechanical switches, the new Cherry MX Speed is still the winner here:
Faster than any other switches out there, the new Corsair K70 RGB RAPIDFIRE, K65 RGB RAPIDFIRE and K70 RAPIDFIRE will definitely give you a better advantage when you are gaming competitively – where every millisecond matters.
The new entire RAPIDFIRE family will have anti-ghosting gaming-grade circuitry and full key rollover over USB. They will also have replacement key caps included for gaming layout in different genre: FPS like CS:GO (WASD keys) and MOBA like DOTA2 (QWERDF keys) with a key-puller included.
A fully detachable wrist rest (which is missing in most gaming keyboards nowadays) is also included in the packaging for those who don't have that much space on the desk.
Official video:
Pricing:
K70 RGB RAPIDFIRE – $169.99
K65 RGB RAPIDFIRE – $139.99
K70 RAPIDFIRE – $129.99
They are available now to grab at Australian retailers around you. Be prepared to be the first in the world in owning these beasts!
Source: Corsair & Cherry press release.