STM Elite Series 2-in-1 (Lightning & microUSB) Cable Review – Owning devices with universal charging cables is great. Unfortunately, not every company will follow the universal standards. For example, all Apple iOS devices are now using the Apple Lightning connector, even though most other devices are using microUSB.
As such, if you own an Android phone and an iPad, chance is that you'll have at least 2 separate cables lying around your house and possibly inside your bag too to make sure that you can charge both when needed.
With this STM Elite Series 2-in-1 sync charge cable, however, a single cable is all you need.
It's pretty much just a single cable, but with 2 tips: microUSB and Lightning – all in a single package. Plugging the microUSB connector to your device is straight forward, but if you want the Lightning connector, you need to plug it into the microUSB connector first.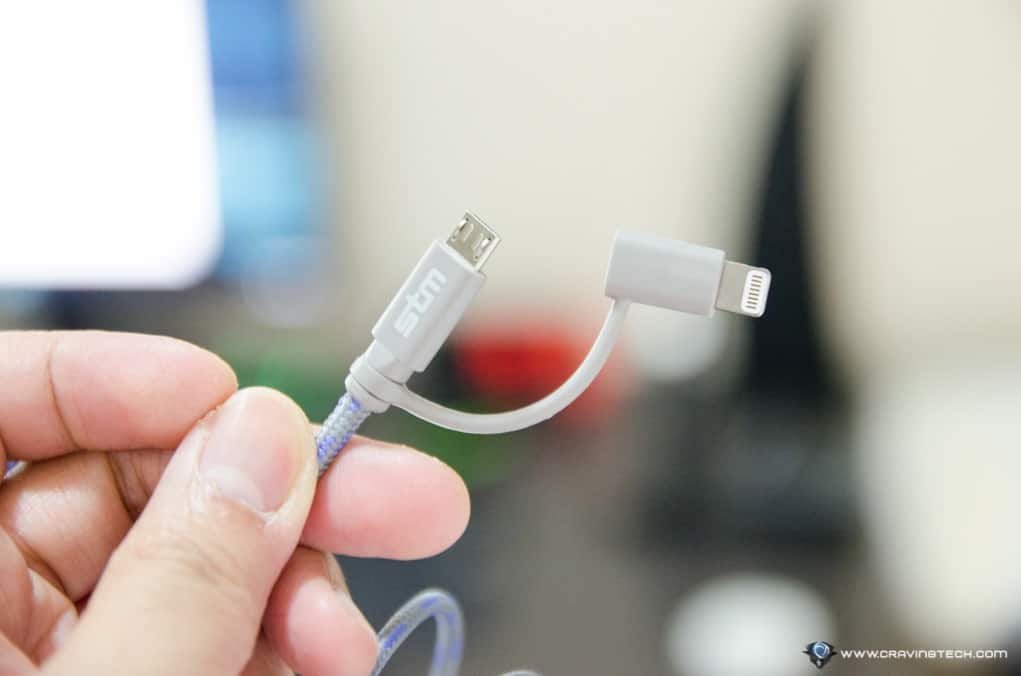 Thanks to this clever design, you do not need to carry an extra connector tip and potentially lose it.
The cable is braided, which gives it an extra durability and also tangle free. The anodised aluminium tips further add an extra protection, something that is normally lacking on cheap third party cables you can get from eBay.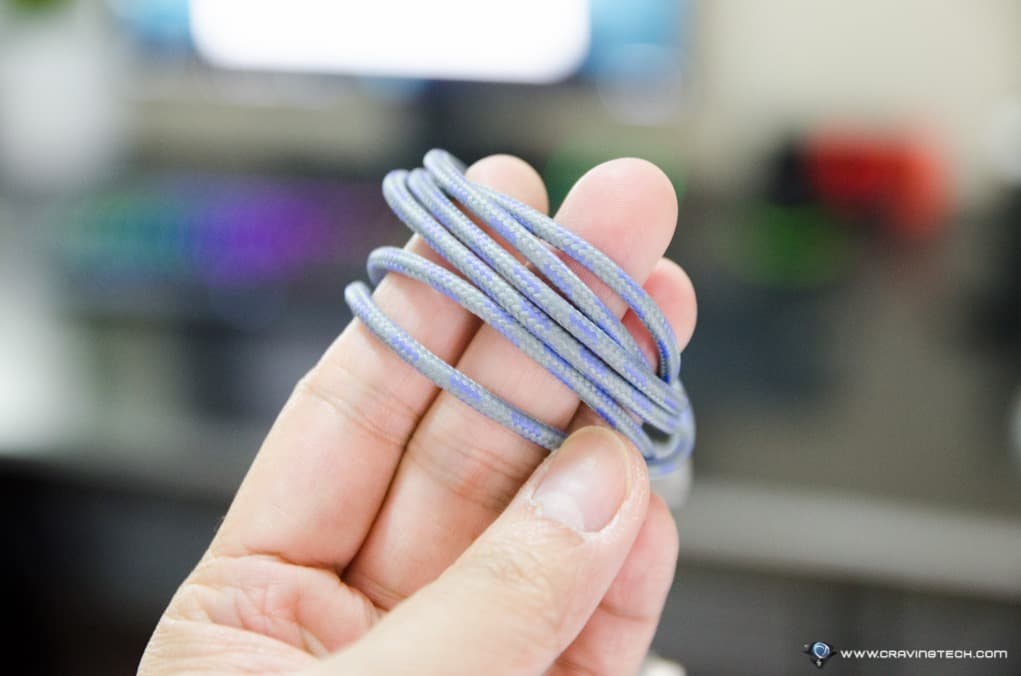 STM Elite Series 2-in-1 sync charge cable comes in a striking Blue colour or the more subtle Grey. Both have a mixed colour pattern to make the cable easier to spot inside your bag. The cable length is 1 meter, which makes it great to carry around but to some, perhaps a little bit too short for a good cable clutter management on the desk. STM also claims that the cable has a higher power transfer capability with up to 20% increase compared to the standard 1 meter cable.
Overall, if you own multiple devices with Lightning and microUSB connectors, this STM 2-in-1 cable certainly hits the mark and will reduce cable clutter at your home. Plus, you only need to carry a single cable with you at all times if you plan to charge your devices while you travel. It's really handy and a must have for most gadget lovers!
Disclosure: Thanks to STM for supplying a review sample. All opinions are mine and not paid.