Note: This is a guest post written by Lisa Michaels.
With all the advancements in technology, 3D printing has grown more and more popular. It offers a number of benefits for everyday people and can be useful for creating many different things, such as spare parts or various custom objects.
The list goes on and on, as there is almost no limit to what can be done with this amazing technology. Keeping that in mind, 3D printing certainly is the wave of the future, and no doubt, it will have many more uses within the next few years as the technology continues to evolve.
Thanks to a number of 3D printing apps that you can use right on your smartphone or tablet, 3D printing has never been easier. Here are the top five apps that allow you to make your own 3D designs.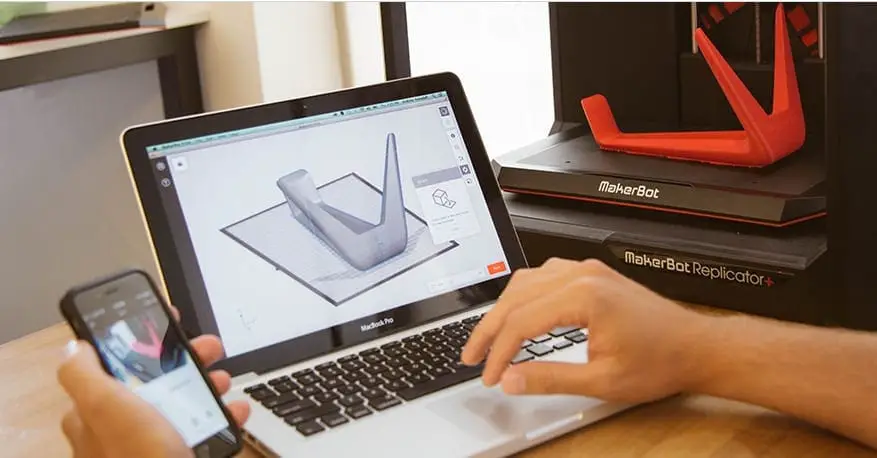 MakerBot is a great app that comes courtesy of the biggest name in 3D printing. It is available for iOS and Android and is completely free to download. The app makes it easier and more convenient for you to make your 3D printing creations right from your mobile device and is especially useful for people who work in the digital design field.
With MakerBot, you can choose a number of digital designs or 3D model files to download that are stored within the app's own cloud library. From there, you can customize the design to your liking.
The app virtually does all of the work for you and can be used with a MakerBot Replicator 3D printer. You can upload creations of your own to share with fellow users or share them on social networks.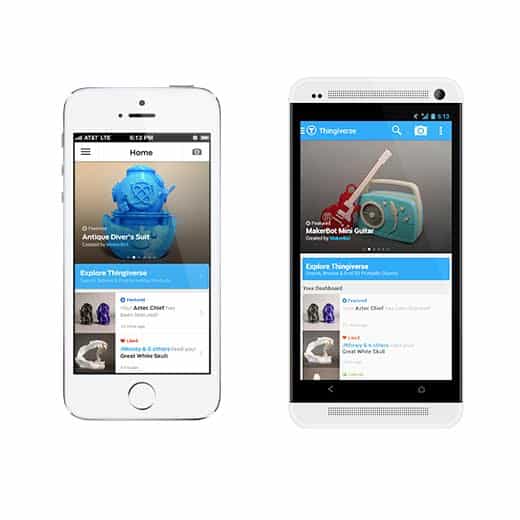 Thingiverse is another 3D printing app that is available by MakerBot. It can be used on your iOS or Android device and allows you to make, discover and share your 3D printing items within a community that is constantly growing all the time.
With the app, you can create and recreate a variety of 3D printed items, even if you are lacking in the technical knowhow area. Thingiverse allows you to make creations such as smartphone cases, jewelry, clothing and even figurines. Make all of your 3D creations with this app by pairing it with your MakerBot 5th Generation 3D printer.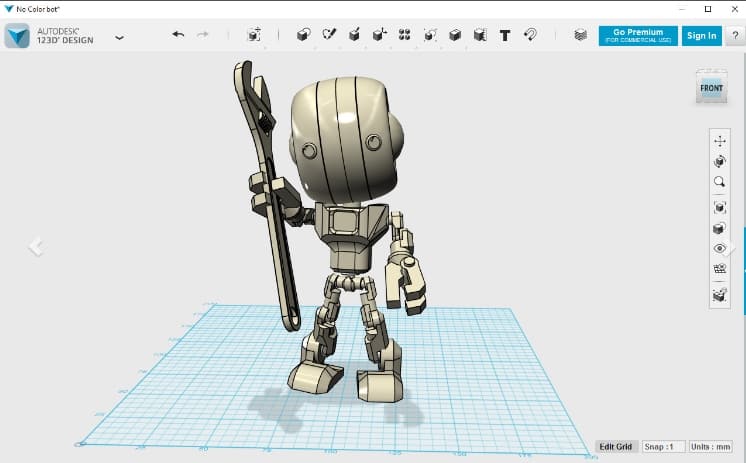 123D Design is a free app that is available for your iOS device. Create amazing 3D printing designs right from your iPad. You can make your own products, creations or parts to use on other items or devices.
To get started with 123D Design, all you have to do is to select a basic shape and then edit it precisely to your liking. It is easy to use and connect additional shapes to your original selection to create more intricate designs.
There are example kits stored within the app that allow you to get started on any 3D printing project. Once you have your creation, you can save it to My Projects and get quick and easy access to them via the 123D Design desktop app or website. You can also share all of your creations with the 123D Design community and get inspiration from the work of other users.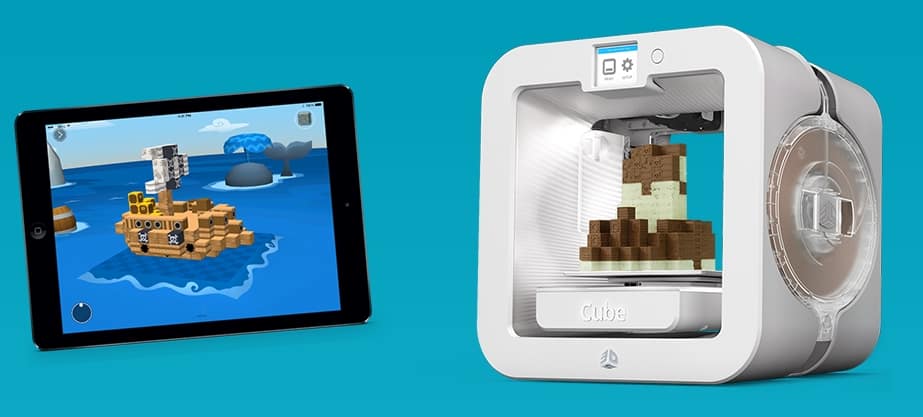 Blokify is an app that costs $3.99 and is available for iOS. It is the perfect tool for beginners who want to get started with 3D printing. It is aptly named because everything is block based and the app is reminiscent of the game Minecraft.
With the app, you can begin creating cubic pieces and put together a number of items, such as castles and spaceships, block by block. This is a great tool for making your very own kids' toys or figures to keep on your mantle or dresser to display. Print out your creations easily and quickly with a single click to wirelessly send them from the app to your 3D printer.
Even if you don't have your own 3D printer, you can still have your creations made to order and have them printed through the app to be mailed right to your doorstep. You can also proudly share all of your creations with the Blokify community.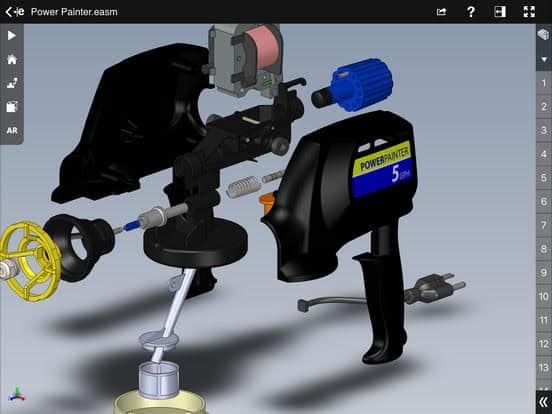 eDrawings is an app that is available for both iOS and Android. It costs $1.99 to download. This is a very interesting app because it has the ability to show you your 3D creations in augmented reality.
Through the app, you can use your smartphone's camera to bring your virtual 3D designs to life and see how they would appear if they were on your desk, in the palm of your hand or anywhere else. The app gives you the opportunity to get a bird's eye view of your designs throughout the product development process, showing you what to expect with 3D printing. You can even transform 2D designs into 3D and share them via email.
However, it should be noted that the augmented reality feature is only available on the iOS version.
Final Thoughts
Each of these apps is an excellent choice when you want to get really hands-on with 3D printing. You will be amazed and proud of all the fast and fantastic creations you can create. Give at least two or three of these apps a try so that you can find the one that best suits all of your 3D printing needs.
Note: This guest post was written by Lisa Michaels who is a freelance writer, editor and a striving content marketing consultant from Portland. Being self-employed, she does her best to stay on top of the current trends in the business world. She spends her free time trying out new recipes or reading Scandinavian crime novels. Feel free to connect with her on Twitter @LisaBMichaels.