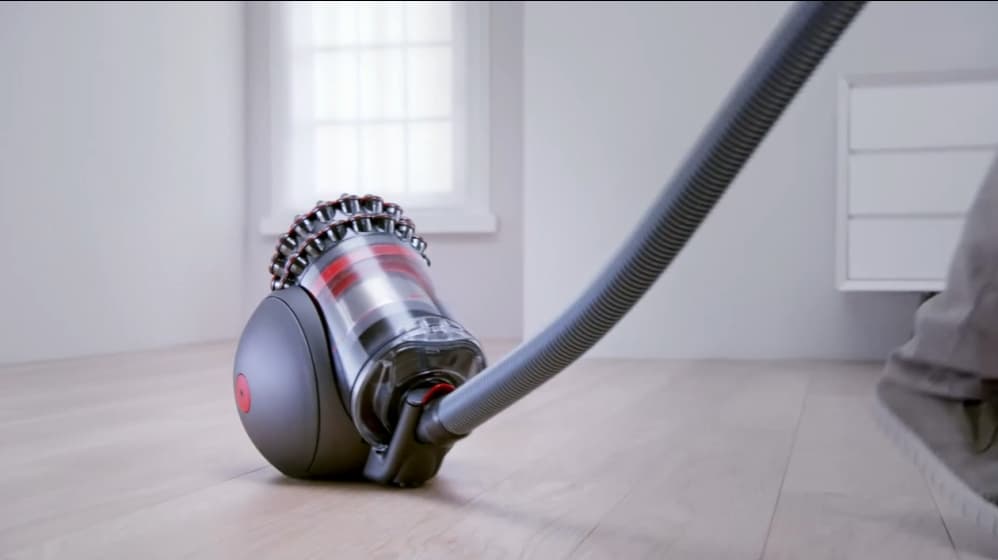 Dyson Cinetic Big Ball – Dyson has just released a new barrel vacuum cleaner like the Dyson DC54 I reviewed back in 2013 – which was the first vacuum cleaner Dyson announced without needing the dust filter.
Dyson Cinetic Big Ball, however, also has a major improvement in design and other enhancements worth considering as an upgrade.
Vacuuming with barrel vacuum cleaners usually comes with a regular annoyance: they topple. This then requires you to walk back to the unit and put it right up again.
Dyson engineers have been working hard to solve this irritating problem by designing and assembling the components within to ensure that the vacuum cleaner self-rights when toppled. Cool, eh?
It reminds me of the robot from Boston Dynamics that can get back to its feet again after being knocked down:
But, let's go back to talking about the Dyson Cinectic Big Ball….
There are also other enhancements but the one catches my eye the most is the new Hygienic dirt ejector. There is now a silicone collar that slides down the shroud as the bin is emptied. This will push the trapped dirt (which seems to happen often on any Dyson vacuum cleaners I've reviewed before) out. I really can't wait to see this in action.
The new Dyson Cinetic Big Ball is available now for purchase at Dyson Australia website and later this month at other retailers for AU $699.
Stay tuned for the Dyson Cinetic Big Ball review soon at Craving Tech!