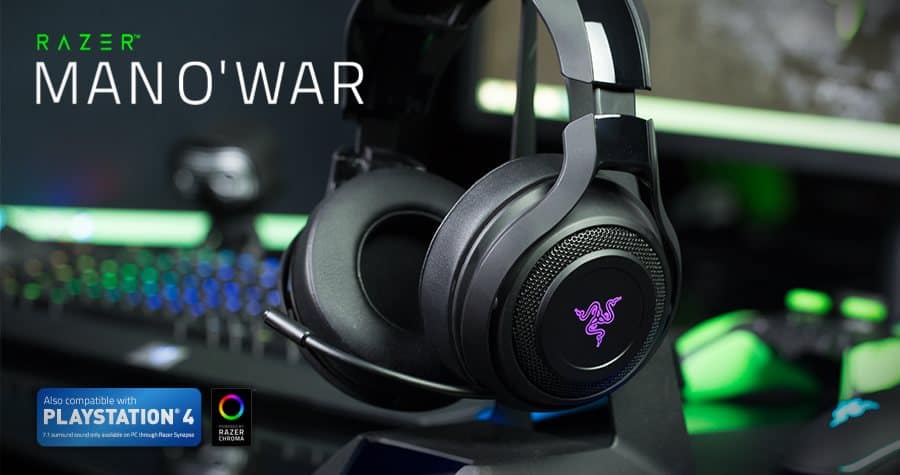 Razer made great gaming headsets like the Razer Kraken 7.1 or Razer Tiamat, but so far we haven't seen a new wireless gaming headset since the Chimaera 5.1.
Today, the Razer ManO'War will be added to Razer's wireless gaming headset arsenal and it is an exciting one.
Named after a deadly, venomous sea creature, the Razer ManO'War promises a zero lag with 7.1 surround sound experience to give you the edge in the battlefield.
Powered by Razer Surround software engine on a 50mm Neodymium magnet drivers, the ManO'War gaming headset helps you in pinpointing the enemies before you even see them on screen. There is also a positional audio calibration to further adjust the experience to your liking – for example, some like to amplify the rear channel more to catch that unwanted backstabber in an FPS game.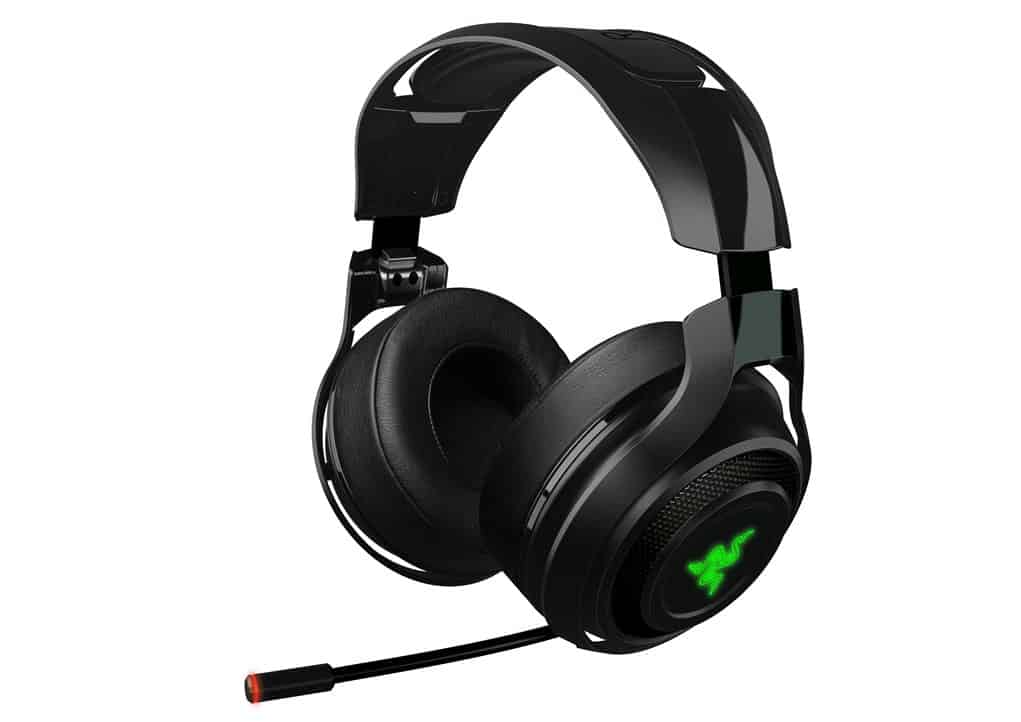 The battery is rechargeable through a USB charging cable and gives the ManO'War around 14 hours of continuous gaming before you have to recharge it back. Or, if you turn the Chroma lighting off, you can further add an extra 6 hours in.
It's compatible with PC, Mac, and also Playstation 4 (note: you'll only get a 2.0 stereo audio output and a Spectrum cycling lighting effect).
Razer ManO'War Full specifications
Headphones: 
Frequency response: 20 Hz – 20 kHz
Impedance: 32 ? ­ at 1 kHz
Sensitivity (@1 kHz): 112 ± 3 dB
Input power: 30 mW (Max)
Drivers: 50 mm, with Neodymium magnets
Inner ear cup diameter: 60 mm / 2.36 in.
Connection type: Wireless USB Transceiver
Wireless range: 12 m / 40 ft.
Wireless frequency: 2.4 Ghz
Battery life: Up to 14 hours with Chroma lighting / 20 hours without Chroma lighting
Approximate weight: 375 g / 0.83 lbs.
Microphone: 
Frequency response: 100 Hz – 10 kHz
Signal-to-noise ratio: > 60 dB
Sensitivity (@1 kHz): -38 ± 3 dB
Pick-up pattern: Unidirectional
System requirements: 
PC / Mac with USB port; PlayStation® 4*
Windows® 10 / Windows® 8 / Windows® 7 / Windows® Vista / Mac OS X (10.9 and higher)
Internet connection for driver installation
At least 100 MB of free hard disk space
Razer ManO'War will cost AU $329.95 and available for purchase in May (or 17 April in the U.S with limited units available at BestBuy and Razerstore.com).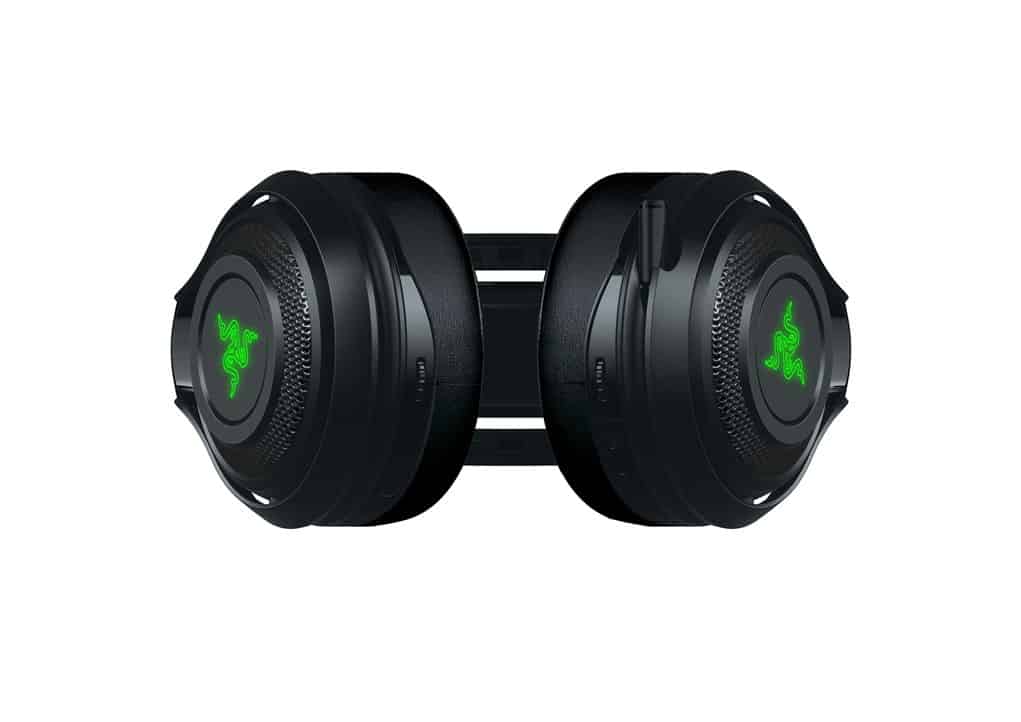 Check the official Razer ManO'War product page for more details and stay tuned for a review here at Craving Tech!