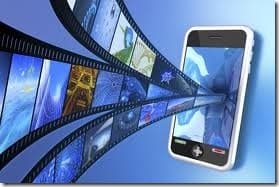 Note: This guest post is written by Sheridan from GizmoBird
Choosing the right mobile phone contract data plan can be a tricky and expensive business if you get it wrong. So we've devised a quick guide on how to guage your usage and avoid the pitfalls of choosing the wrong plan.
With Smartphone penetration on the increase – over 51% of adults in the UK now own Smartphone (Ofcom Oct 2012) more and more people are engaged in mobile internet browsing, social media and downloading content. But does everyone really know how much data they'll use on a month by month basis ? If not, you could either be paying for data you're not using, or going over your allowance and being charged heavily for the priviledge.
All networks have their own data packages specifically for Smartphones, and many tend to talk in terms of Megabytes and Gigabytes, but what do you actually get? To help eliminate the confusion we've pulled together a rough guide of how much data you are likely to gobble up in a month, by usage category.
Sending Email
Email is one of the most frequently used Smartphone features, and unless you're sending images, video clips or other attachments, it hardly uses up any data at all. But if you want to send emails with attachments then you could comfortably send 1000 a month with a 500MB allowance.
Browsing the web
Web browsing is must, and is the main reason people opt for a Smartphone. Generally speaking you can browse a reasonable number of simple web pages – say 5000 a month for 500GB. As a comparison you could browse 1500 multi-media pages with images, interactivity, videos or games using the same amount of data.
Social media
Many people now use their Smartphone as the best way of interacting with Facebook friends and Twitter followers. Both sites have been optimised to improve download times and reduce data usage. Same limits apply as for web browsing, if you're just reading and posting messages then you'll have trouble exceeding 100MB a month. But if you're intending on loading lots of pictures and videos (10 plus) per day, then you could easily near the 500MB just on Facebook and Twitter alone.
Apps, games and songs
Generally speaking downloading anything at all just gobbles up data. 500 MB will allow you to download 100 songs OR 80 apps OR get you 80 hours' worth of radio. In case you were planning on streaming any audio or video, we would strongly suggest you try to avoid this wherever possible. Even an hour of downloading songs with ramp this up to 1GB a month on its own. Just 30 minutes of TV per day, every day, will use nearly 2GB of data a month. If you're planning on doing this, then just switch to Wi-Fi which is free.
It all adds up
Hopefully our suggestions will give you some idea of how much data some mobile phone activities will use. Mobile phone contracts are notoriously difficult to change, especially if you want to reduce your plan. But if you're still not sure which plan to go for then Vodafone has a failsafe way of helping you avoid over-payment. With the Vodafone Data Test Drive you start on the lowest data plan available, then use as much data as you like for 3 months without racking up a huge bill. At the end of the period, you can check how much you've used and opt for a higher data allowance if you need to. If at a later date you want to reduce your plan, you can just remove it whenever you want.
Other networks offer "unlimited" data, however there is actually a cap on how much you use. Three actually do offer and "All you can eat" data package which genuinely is limitless. However, with price-plans just starting at £15, you may end up paying much more than you need.
Mobile phone contracts and data abroad
Just one more word of warning, most mobile phone contract data plans do not allow for data usage outside the UK. So unless you have a roaming data plan, it's best to turn the data off or you'll likely be shocked by your next bill. Often mobiles consume data even when you think they're turned off, by checking for new messages for example.
Finally, it's always best to switch to Wi-Fi whenever possible. This is because it's free and will help ensure you get the most out of your mobile phone contract, without paying over the odds.
Note: This guest post was written by Sheridan, who has a wealth of experience working in both IT and mobile phone marketing for many years, and has a keen interest in all technological developments. She currently writes insightful articles and expert review content for GizmoBird and other blog sites about interesting events and useful information about the mobile world.