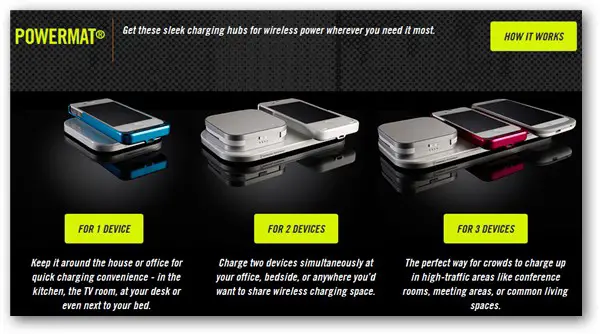 Wireless charging… is probably the dream of everyone who has countless number of devices. Switching between power or USB cables is a tedious task and having to plug/unplug a cable everyday is not really a cool thing to do over and over.
Duracell might have the solution if your device does not support wireless charging natively. By adding a special case onto your smartphone, you can then place your smartphone onto the Duracell Powermat to start charging your phone. No cables to plug when you want to recharge and no cables to unplug when a call comes in.
You can also grab the Duracell Powermat for 2 devices or alternatively, you can combine it with Duracell Portable Battery charger on the mat. This way, you can carry the Powermat around and use it to recharge your device where ever you go, when there is no access to a power point.
It's an elegant and simple solution for now and the case also looks quite nice, unlike some made-in-China solutions that I've seen around on the net. At the moment, it looks like they are only supporting the iPhone 4/4S and Samsung Galaxy SIII. I'm sure more wireless cases will follow soon.