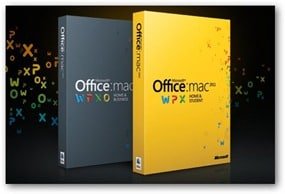 Sponsored by Nuffnang and Microsoft

Some of us, including myself, use the Microsoft Office suite in our Windows machines and looking for the same solution in our Mac machines (to make it easier to work between platforms).
With the latest Microsoft Office 2011 for Mac, you can create professional documents and presentations with ease, knowing that they will be compatible with Microsoft Office for Windows and you don't have to re-learn everything.
It is easier to work in Office 2011 for Mac, especially when you are already get used to the ribbon interface, menus, or features available in Office for Windows. Although the ribbon's menus do not exactly look the same, it only took me a while to find out where things are in Office 2011 for Mac.
The Microsoft Office for Mac Home & Business 2011 includes Outlook 2011 and  a year long tech support compared to the Microsoft Office for Mac Home & Student 2011 (without Outlook 2011 & only 90 days of support). Business people who are used to using Outlook should take the Home & Business edition definitely. For your information, Office 2011 for Mac does not contain Access, Publisher, and a few others that are included in Office for Windows.
Installation was pretty standard and product activation went pretty smoothly, even when I had to reinstall the whole package. Applications were also launched in an instant (only took 2-3 seconds) in my MacBook Air.
There are local and online templates ready to be used to create professional documents and presentations (which I used pretty often):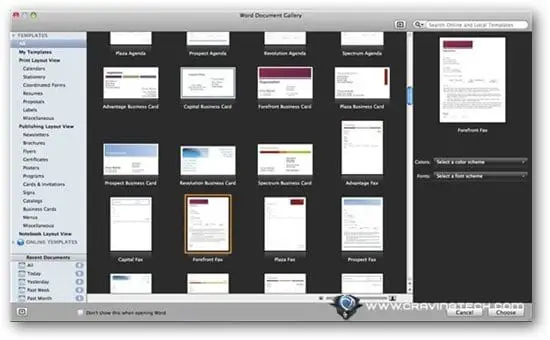 You can also switch to full-screen mode in Word, removing any distractions and let you focus on writing that piece of important document.
From Print Layout:
to Full Screen: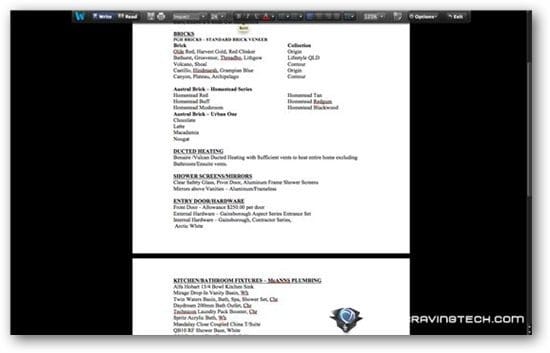 Excel 2011 for Mac has better tables formatting, Sparklines, Pivot tables, and Visual Basic support for a more powerful spreadsheet (check the Excel 2011 for Mac product page info to find out what these features really do).

I honestly don't use Excel much so I haven't really properly tested the mentioned features.
Microsoft Outlook has made a comeback to Mac in Office 2011 (previously it was the Entourage e-mail client) which should make most Office users happy. I use Outlook 2010 for Windows so I'm happy to see a familiar screen and layout here.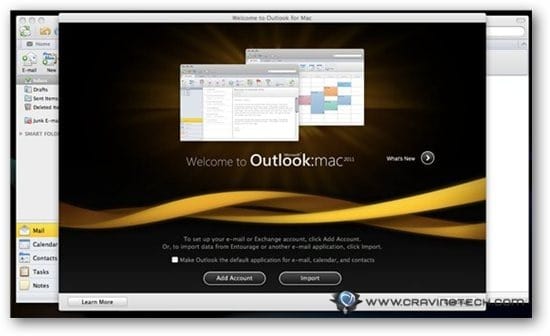 Setting up an account is easy and in less than a minute, Outlook 2011 for Mac has started to retrieve my emails. You can also import from previous Entourage account if you used it before.
The latest Outlook for Mac includes a Unified inbox (consolidating all your email into a single inbox folder) and Conversations (the threaded view).
PowerPoint is the one from the bundle that I used the most on my MacBook Air. PowerPoint 2011 has served me well in a few occasions when I had to create presentations and presented them in front of our church's youth group. I love the Presenter view as I can see my current slide, list of all my slides, my notes (won't appear on the projector), and even the time elapsed (so I can keep track of the time when I'm presenting).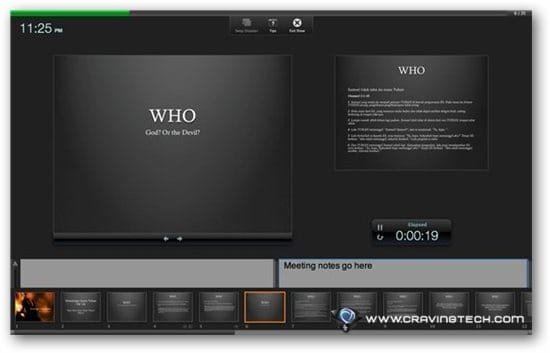 The team has also included collaboration and co-authoring features in Office 2011 for Mac. You can use a SharePoint server or over SkyDrive (which is free) to collaborate or share your work with your friends or colleagues.
Overall, Office 2011 for Mac is much better than the Open Office (which is free to install on the Mac) and so far I can view and work on my documents in different platforms without any compatibility problems!
The Office for Mac Home & Student 2011 can also be installed in 3 machines, which makes it perfect for families who don't really need Outlook to handle their personal emails. For business users or those who have been using Outlook for their emails, calendars, and tasks, you might want to grab the Home & Business edition.
Want to try it? Download the Mac Office free 30 day trial
Note: Microsoft Ofice 2011 for Mac License was provided by Microsoft