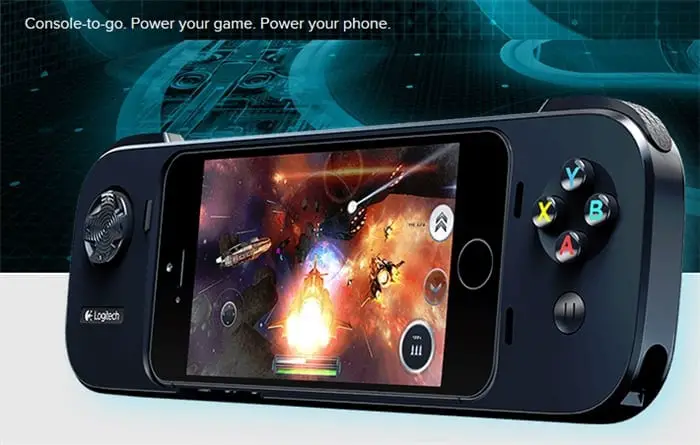 Playing arcade or action style games on a smartphone is fun but requires having your two thumbs on the screen at all times; left thumb to move your character around, and the other to execute actions and skills. As fun as it can be, the experience don't normally last long. Thumbs get sweaty. Smartphones battery going down like crazy. Sometimes you can't see what's on screen. You know the drill.
Logitech PowerShell Controller will take care of all these issues in one swoop.
The Logitech PowerShell Controller + Battery is made specifically for these iOS devices: iPhone 5, iPhone 5s, and the iPod Touch 5th Generation. It provides a console-style game controls plus a 1,500mAh battery pack to charge your device while you play (or when you are not playing).
The hard controls such as an actual D-Pad will add more enjoyment into your gaming experience. Not to mention pressing hard buttons to shoot rather than tapping on the screen for first person shooter games like Dead Trigger or Modern Combat series.
It looks like the games have to support the controller, though. At the moment, here are some supported games on the Logitech PowerShell Controller according to the official Logitech's press release: Bastion, Fast & Furious 6: The Game, MetalStorm Aces, Galaxy On Fire 2™ HD and Nitro™ among others available from the App Store.
Logitech PowerShell Controller will be available this mid-December 2013 for AUD 129.95 from the Apple Online Store and Apple Retail Stores.