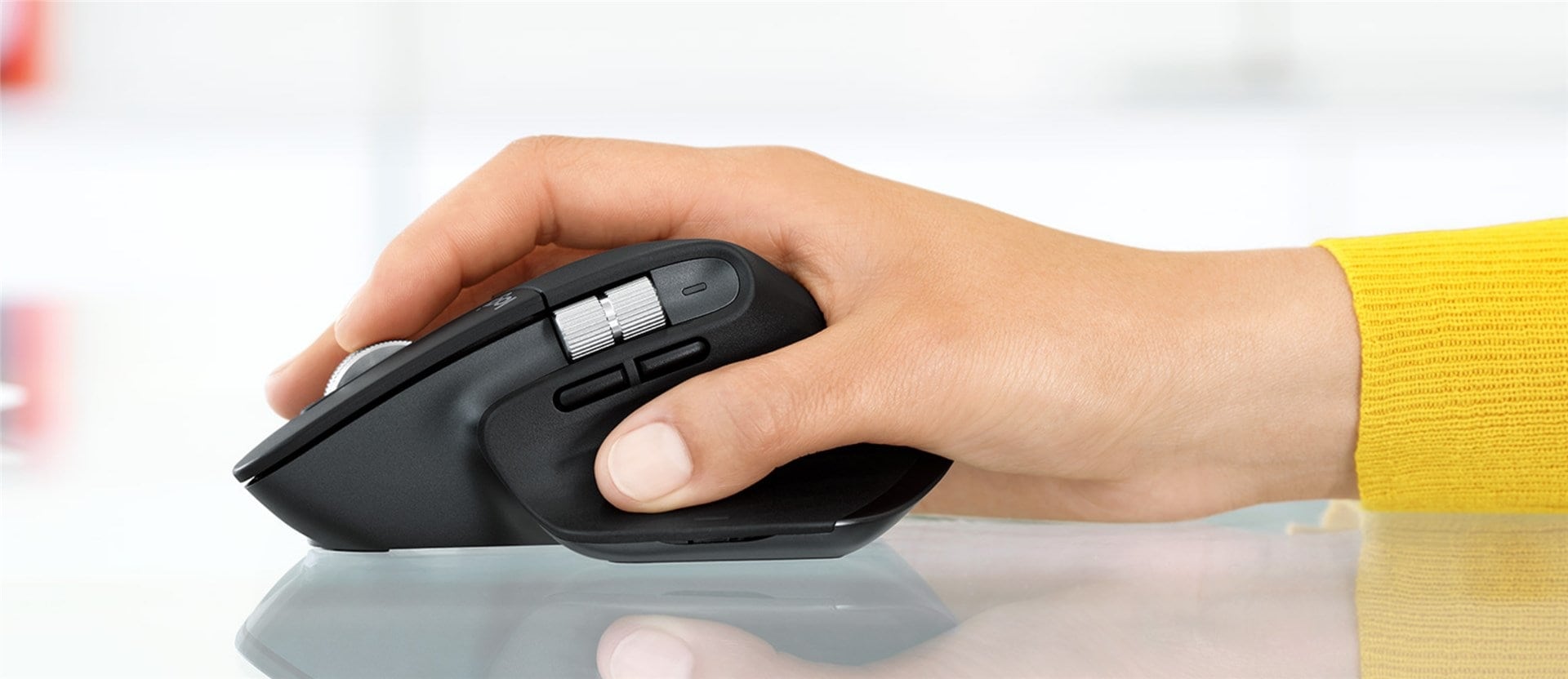 I used the original Logitech MX Master back in 2015 in my search for a "perfect mouse" for work. I really loved it back then, but I much preferred a smaller mouse to hold. Things have definitely changed now that I've used a variety of different mouse of all kinds. Don't really mind bigger mouse as long as they are comfortable and not heavy.
The one I'm using at work now is the Logitech MX Vertical Ergonomic mouse, and I've been recommending it to friends ever since, especially if they have a wrist pain issue.
But those who have sworn loyalty to the MX Master or MX Master 2, there is good news for you as Logitech has launched the MX Master 3.
Logitech MX Master 3 was engineered in Switzerland. The new model offers ultrafast and ultraprecise scrolling with the all-new MagSpeed Scroll Wheel, driven by electromagnets.
This design approach allows you to scroll super fast silently & accurately (thousands of lines in seconds). It's definitely designed for more advanced users like software developers, designers, and engineers that do a lot of scrolling.
I'm a software developer myself and I do realise how many scrolling movements I need to make every day: scrolling up and down my thousands lines of codes, or whenever I need to do research and read many pages of websites. I do this too much daily that I have to stop scrolling with my middle finger due to the pain that a stiff scroll wheel causes.
Designers (and movie editors) surely do a lot of zooming in and out as well with a mouse scroll wheel. When I needed to design some stuffs or edited videos with DaVinci Resolve Studio, I did a lot of zooming in and out of the timeline to edit clips transitions and placements.
According to Logitech's press release, there are profiles for popular software applications out of the box, along with further customisation options.
The MagSpeed Scroll Wheel sounds like a feature that many professionals would love. MX Master 3 has an ergonomic shape like the predecessors, equipped with Darkfield 4,000 DPI that tracks on all surfaces including glass.
The rechargeable battery lasts up to 70 days with a full charge and if you somewhat get yourself in a dire situation with low battery, a 3 minute quick charge will give you a full day of use a.k.a a trip to the toilet is enough to fully charge the mouse for a whole day! All thanks to USB Type-C.
Logitech MX Master is available now for AU$149.95 at Logitech Australia website and many retailers around Australia. Also available at Amazon U.S.