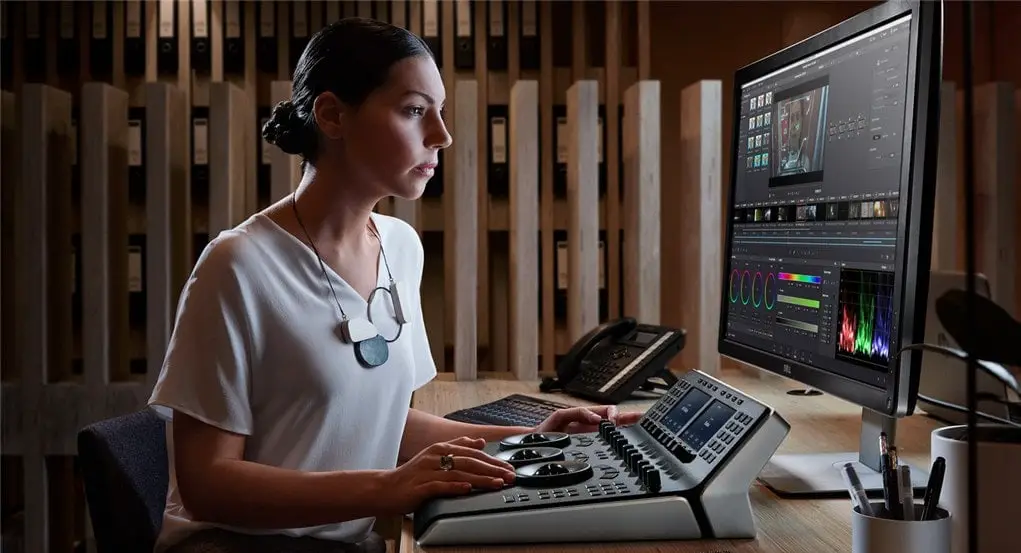 DaVinci Resolve Studio 15 Review – I'd been using Adobe Premiere Pro for about a decade, if not more. While I don't do professional video editing, I'm quite involved in shooting and editing short videos here and there for church events, advertisements, short interviews for weddings, and such.
I've been hearing about Blackmagic DaVinci Resolve Studio for a while, especially because it has a free, yet powerful-enough version (DaVinci Resolve) for those who can't afford paying Adobe CC monthly subscription. So when I had the chance to grab a review copy of the DaVinci Resolve Studio 15 (the Pro version), I didn't hold back.
The scariest thing to move from one software to the next is familiarity, especially when you have used the same software over and over for so many years. Thankfully, it didn't take me long to familiarise myself with the DaVinci Resolve Studio 15 interface and how the features work together.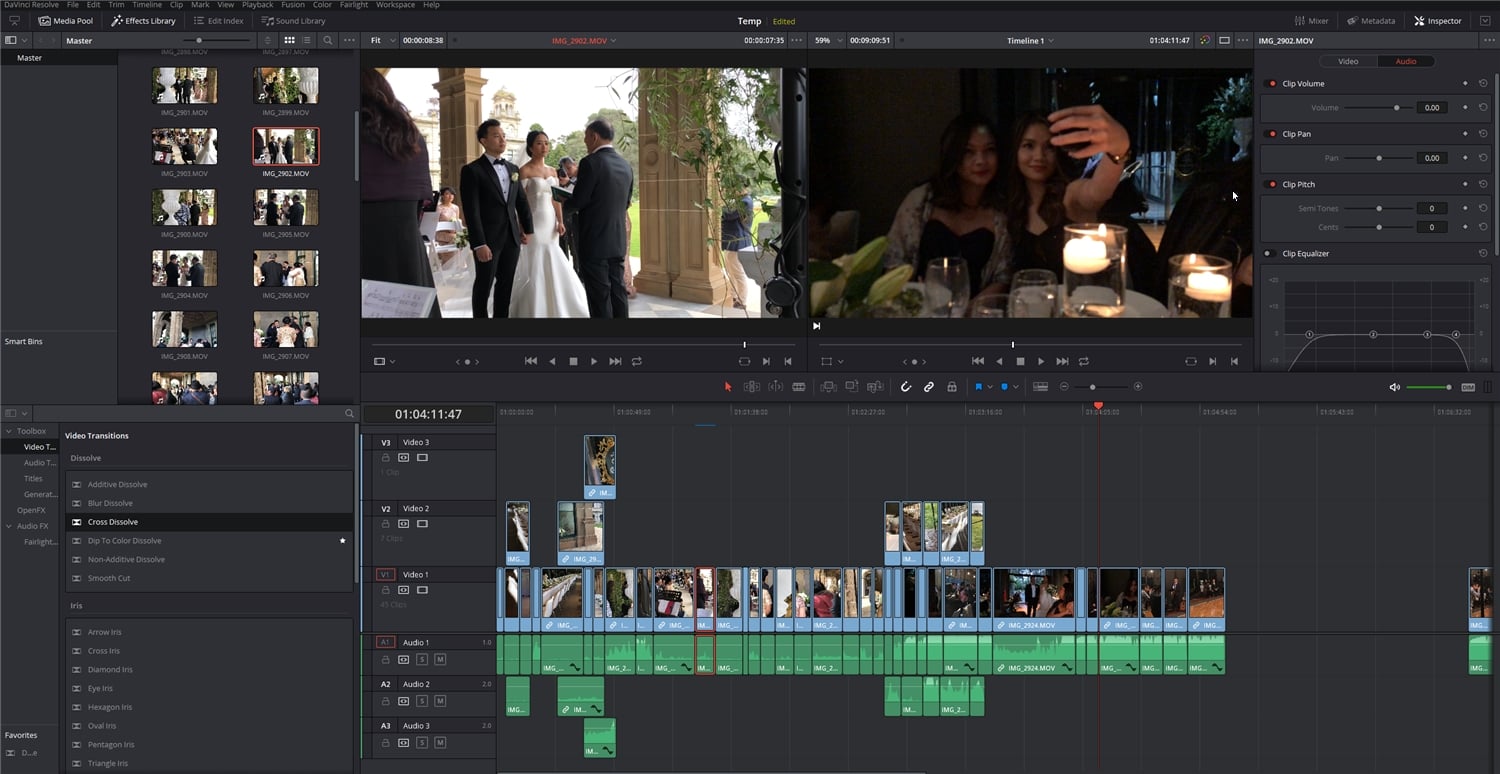 Unlike Adobe Premiere Pro, DaVinci Resolve Studio 15 is much more powerful as a software suite as it contains everything you want in a single package. For example, I usually had to use Adobe Audition to edit audio clips while editing videos in Adobe Premiere Pro or use Adobe After Effects if I wanted to do some funky animations and effects in the clips. While these work quite well together, the experience itself is not really that seamless because you have to jump from one software to the next.
However, DaVinci Resolve Studio 15 has all these within the same software (Fusion is for audio editing and Fairlight is for the advanced effects and animations) and the experience is very smooth and seamless. It doesn't feel disjointed and everything works well together (and fast).
DaVinci Resolve Studio 15 for Basic Editing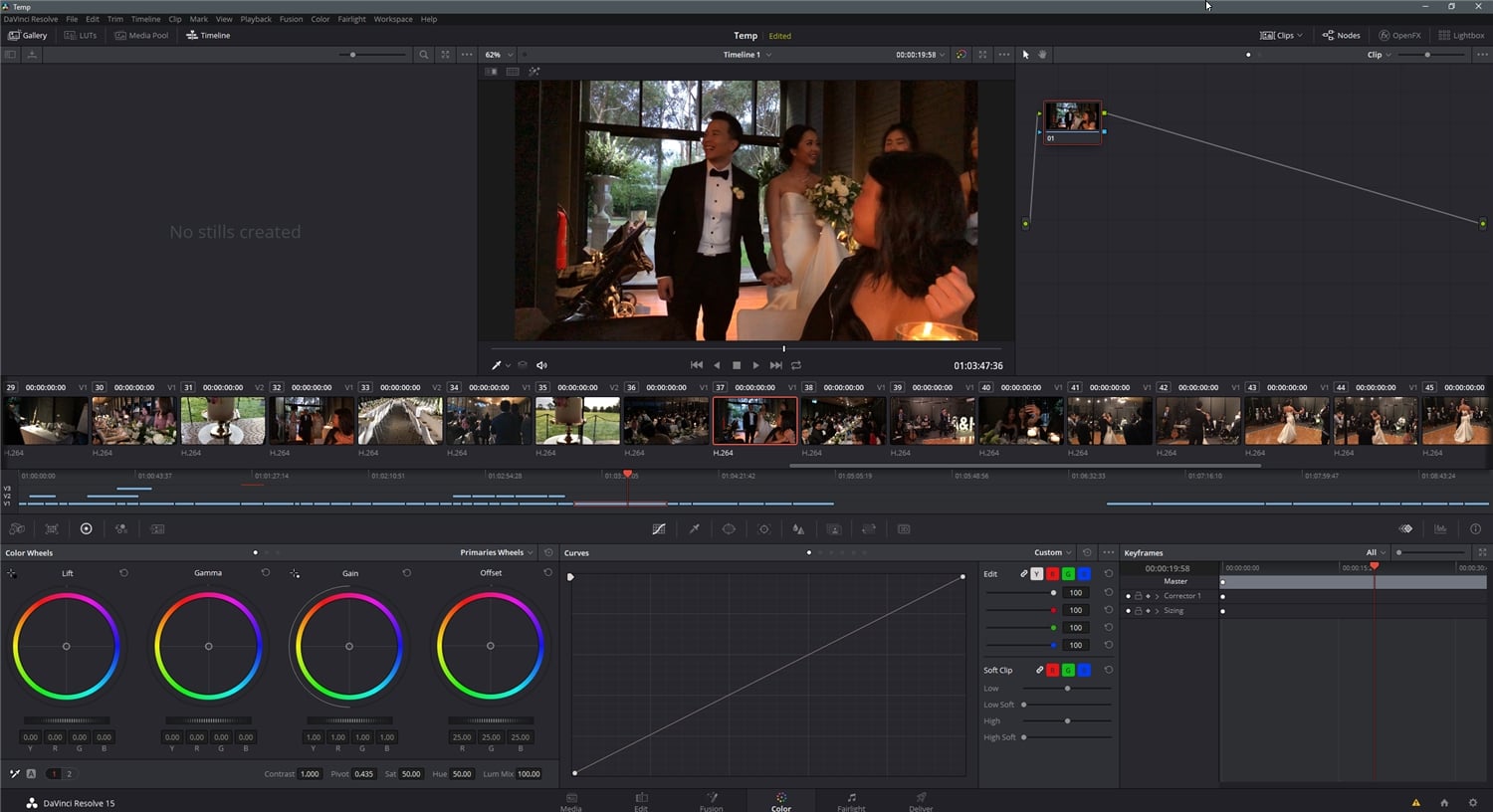 While the main application consists of many panels and can be overwhelming for new users, the panels' titles and tooltips make it easier to learn and find out which sections does what.
Getting the media files into the project is as easy as dragging and dropping, and this goes the same to applying effects to the clips. Video and audio clips are clearly defined and I love how great the performance is overall. Everything is smooth and responsive. In fact, much more responsive than running Adobe Premiere Pro on the same PC.
Clips snap automatically to different clip segments (context sensitive) and to my surprise, can also snap to an audio waveform change (like a peak, which is usually a good indicator for a scene change). Both video and audio clips' thumbnails are also large enough to help you during the editing. For example when adding subtitles, it's easier to see the audio waveform overlay on audio clips so you know roughly where to start putting your marker in.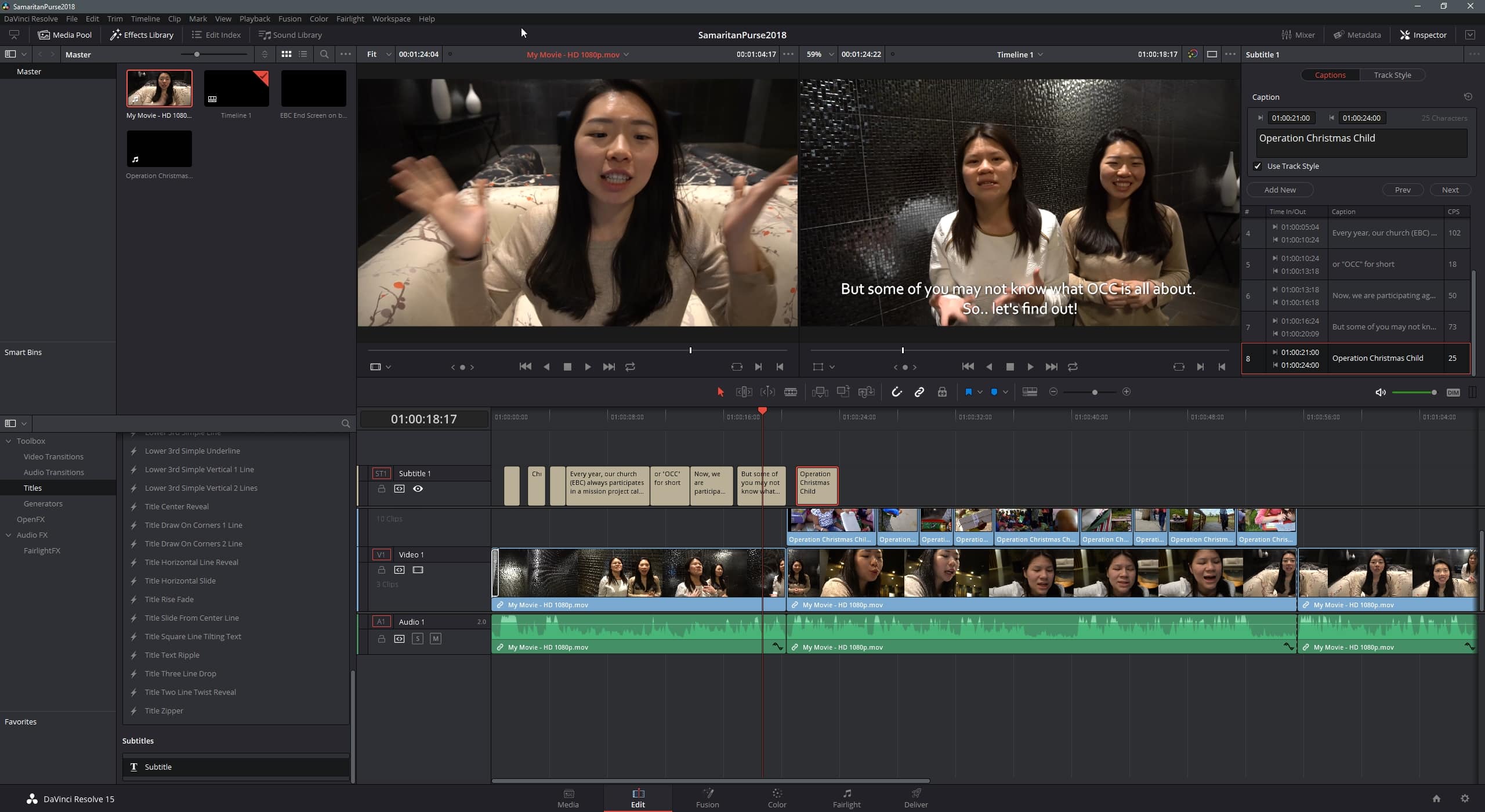 Speaking of subtitles, I really love the Subtitling feature in DaVinci Resolve Studio 15. Previously, I had to add text objects manually one by one to my timeline in Adobe Premiere Pro (or use copy paste to apply the same styling to all subtitles). If I had to change a font style, I'd have to change them manually. There might be a faster way than that but I wasn't aware of it at least. I remember having to use Adobe Encore (again, a different software) for bigger movie production subtitling, but that was long ago.
In DaVinci Resolve Studio 15, subtitles are on their own layer and work differently. When you change a font styling (such as the size of the font or adding a drop shadow effect), it will be applied to all subtitles in the timeline. Adding a new subtitle is also as easy as clicking on the "add new" button and DaVinci Resolve Studio 15 will append it to the last subtitle block. The process is so much faster now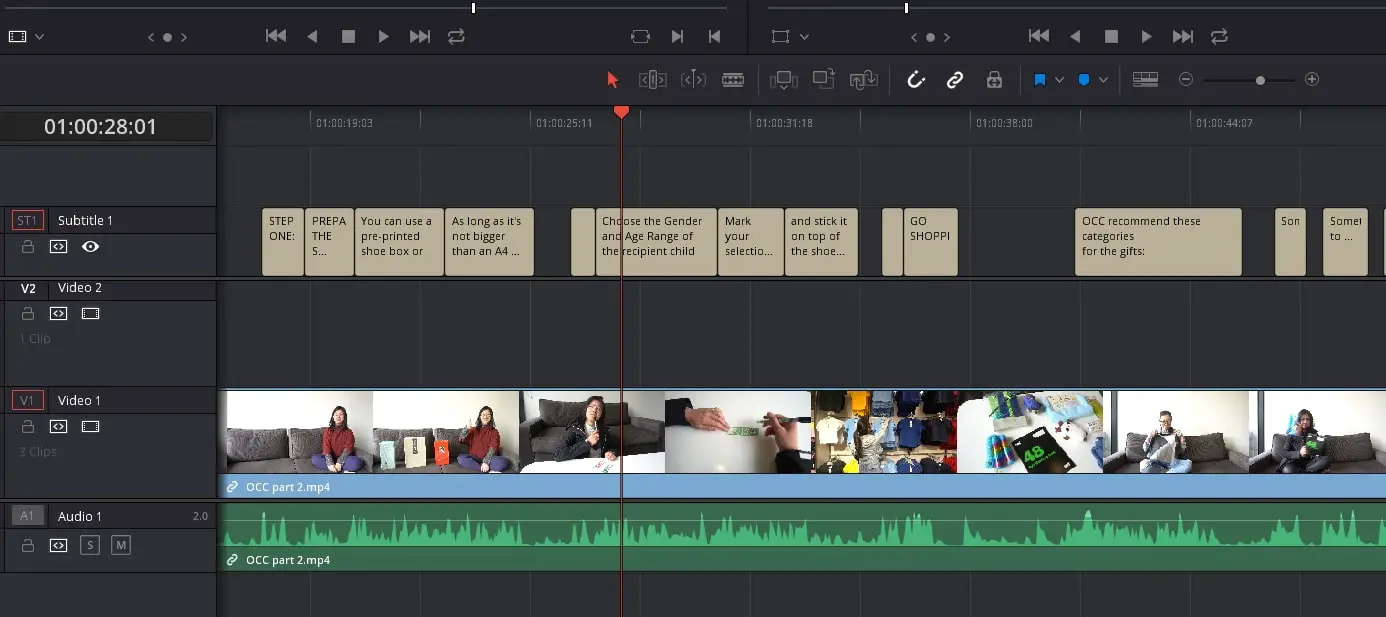 Adding Subtitles has always been the most tedious process for me but thanks to this, I can save so much time and the process is no longer an annoyance.
To add more spices to the videos with transitions and basic effects, there are built in ResolveFX plug-ins in DaVinci Resolve Studio although you can also install and use other third party plug-ins.
There's a dedicated Publishing section to export or publish your work with presets options, but you can also customise them. I found it trickier to convert my project's audio to Mono but I do like the option where I can choose to "burn" my subtitles into the video or in a separate subtitle file format like SRT.
DaVinci Resolve Studio 15 for Advanced Editing

For more advanced editing (i.e for professional editors and videographers), DaVinci Resolve Studio 15 does not fall short. It has multicam editing support, curved keyframes manipulation directly below the video clip, colour grading, camera tracking, and the 2 advanced modules: Fusion and Fairlight.
"Fusion gives you the power to create photorealistic visual effects, stunning motion graphics and incredible title sequences that completely immerse your audience". You can think of it as Adobe After Effects being built into Adobe Premiere Pro (rather than as a separate package). Switching between the editing and Fusion feels seamless, thanks to the tight integration.
It has tons of things that I haven't had a chance to explore, but want to. Note that DaVinci Resolve Studio 15 is powerful for Hollywood videos' editors where you can add fogs to a scene, correct objects within a clip, work with green screen, and more. I definitely need to read and watch tons of tutorial videos for more advanced stuffs. Check out what Fusion has to offer.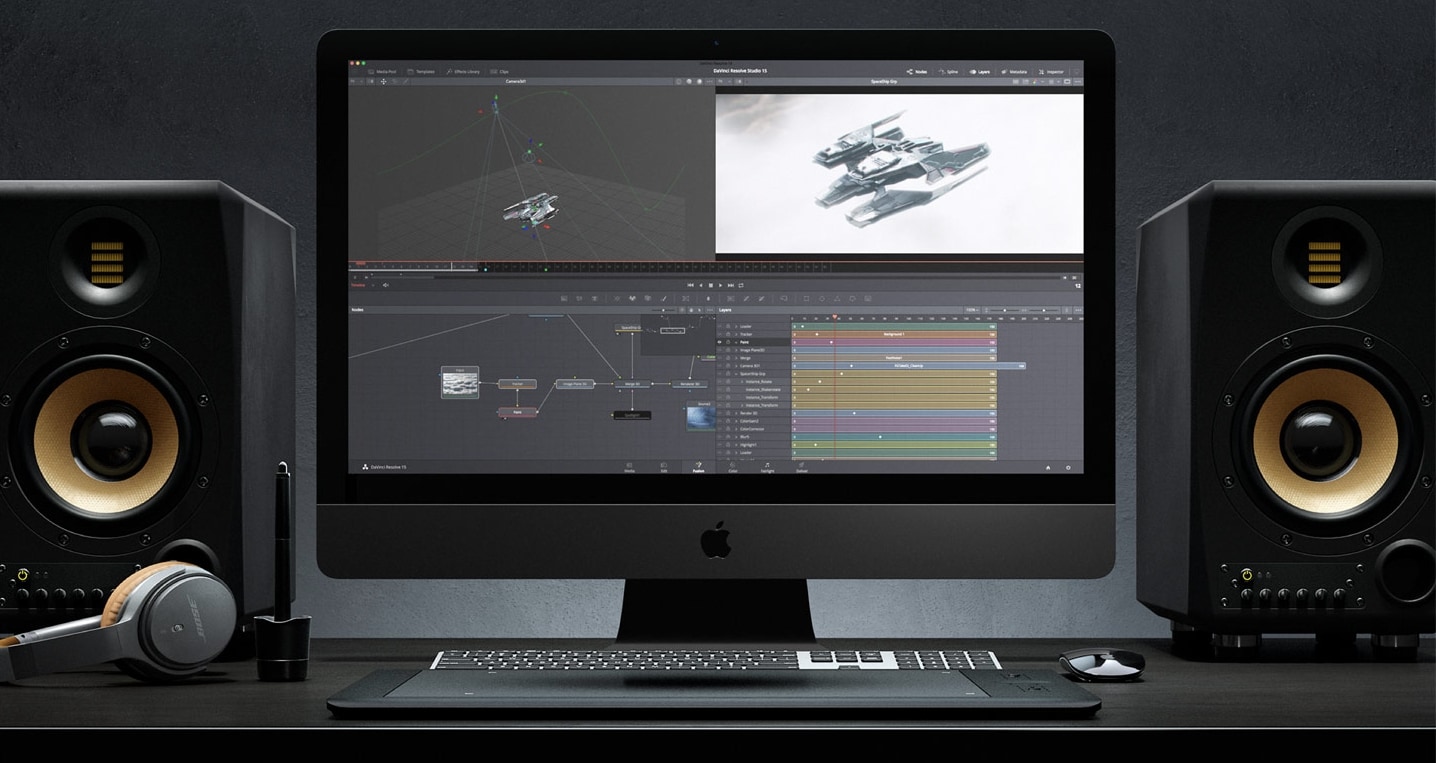 Fairlight is a module dedicated to professional audio post production that gives professional sound editors all the tool that they need. While I normally used Adobe Audition only to amplify sounds and reduce a few noises, Fairlight has a lot more to offer that again, I haven't had a chance to explore yet. Check out what Fairlight has to offer.
There are much, much to explore with DaVinci Resoluve Studio 15 if I really want to make the best out of it. But so far, even at its most basic editing level, I have grown into it much more than Adobe Premiere Pro. I've started watching tutorials for camera tracking and colour grading, but there are still many potentials to learn and unlock.

DaVinci Resolve Studio 15 is super fast and smooth, plus it has all the advanced video and audio editing features integrated seamlessly into one product. It definitely caters for both beginners and professionals. There is a free version for you to use and try out, and I know some friends who have been using the free version and it's good enough to cater for basic video editing needs (better than iMovie and Windows Movie Maker). You should give that a try.
And if you are on a MacBook Pro and would love an additional horsepower for video editing needs, make sure to have a look at our coverage on the MacBook Pro with a BlackMagic Design eGPU!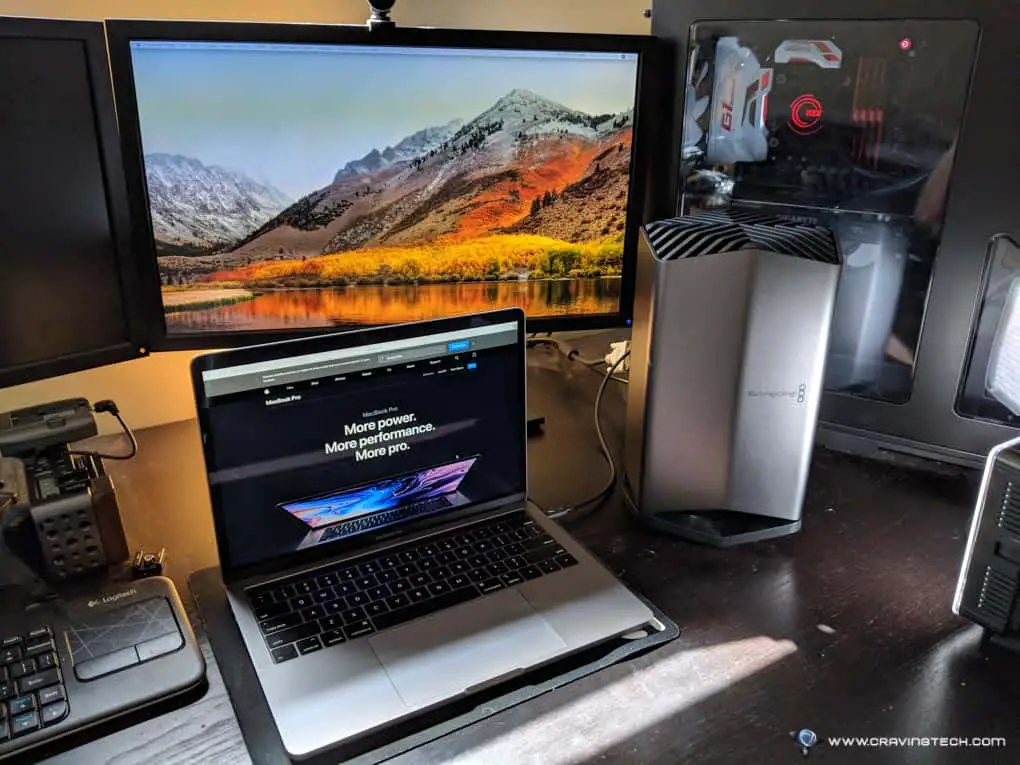 Disclosure: Blackmagic DaVinci Resolve Studio 15 review license was supplied for reviewing but all opinions are mine and not paid