Logitech G435 Review – While there are a few gaming headsets that offer multiple device connectivity (Bluetooth, wireless, 3.5mm), the new Logitech G435 seems to excel at many things.
It only weighs 165 grams and does not use a microphone boom – which is often a distraction when you want to play a single player game or on the mobile.
Logitech G435 Review – Packaging Contents
Logitech G435 Review – Design and Features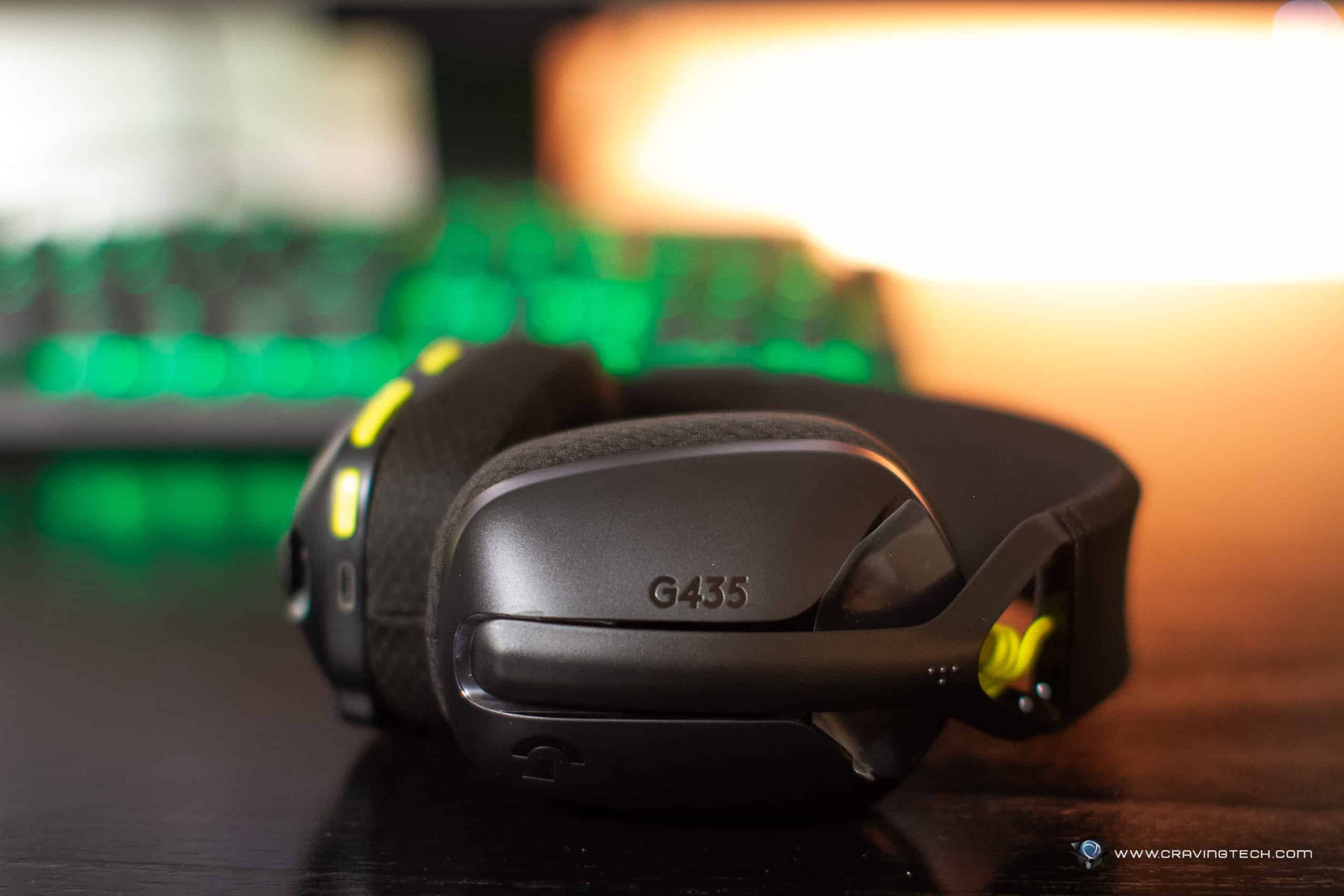 Have I told you how lightweight it is? Compared to the 370-grams' Logitech G Pro Wireless that I've been using as my primary gaming headset, the difference is quite night and day (about half the weight). Upon taking it out from the packaging, the size and weight did worry me a bit: How good will it sound? What about battery life?
Thankfully, it sounds much better than my expectations and according to Logitech, the G435 has about 18 hours of play time (in both Bluetooth and Wireless mode). The lightweight, plastic materials do make it look cheap and feel flimsy.
Its design is also compact and a bit playful with three different colour options: Black & Neon Yellow, Blue & Raspberry, and Off-White & Lilac. The exposed wiring is also coated in contrast to the body's overall theme colour. In my review unit here, it's Black and Yellow.
It's quite obvious that the G435 is designed for the younger generations and not aimed towards esports and professional gamers (which is fine, we have other Logitech G headsets for those).
Thanks to the sound isolating memory foam, Logitech G435 offers good passive noise isolation when gaming while still having that breathing space for the ears. It's an over-ear design with good padding and a comfy mesh headband.
The headset adjustment can be fully adjusted without steps so you can really get that perfect fit on your head.
At a quick glance, you can see the Left and Right signs before wearing the headset (or by remembering which side has the buttons) and there are Left and Right Braille indicators for visibly-impaired gamers.
So where's the microphone boom, you asked? Logitech G435 utilises dual beamforming microphones inside the ear cups. They surprisingly can pick up my voice easily even without having to speak loud. Having our Nursery next to the Study area (where I game) means I can't speak too loud so this is quite an important feature.
Thanks to this design, the headset doesn't compromise on style and you can practically carry and use it with you when you commute. With Bluetooth connectivity option, you can game or watch movies with the headset without having a silly microphone boom dangling in front of your mouth.
For gaming on the PC, Mac, PS4, and PS5, you can switch to Logitech LIGHTSPEED WIRELESS for that lag-free audio. Plus, it supports up to 10 metres of range which means you can wear the headset while taking the trip to the toilet or kitchen, and can still hear the banter of your teammates.
Logitech G435 Review – Sound & Gaming Experience
How good does the G435 sound? Quite good, actually. Featuring 40mm audio drivers, the audio is clear with great stereo separation as I play Cyberpunk 2077 and Overwatch while testing the G435. The G435 is Dolby Atmos, Tempest 3D AudioTech and Windows Sonic Spatial Sound compatible.
Obviously, you can't expect that "oomph" or power coming from a compact headset like this. Sure, you can still hear explosions and a subtle, punchy Bass, but its quality is nothing compared to the Logitech G Pro X/Pro X Wireless and Logitech G935.
Playing Overwatch, I'm surprised to find how good the audio positioning on the G435 is – which is very important when playing a fast-paced, competitive, first person shooter game. There were numerous times where I could easily pinpoint a faint sound coming from an enemy before I could see him and communicated that to my teammates.
Below is an example where I could hear the enemy's Winston walking behind the wall towards my right while they were trying to flank our team's position. I communicated that quickly to my team and we ended up surprising the enemy team instead, scoring some cheesy boop kills from our team's Lucio, throwing a few off the cliff.
And oh, there's also a sound limiter that you can turn on to limit its volume to 85 dB (which makes this a great headset for the kids).
Logitech G435 Review Conclusion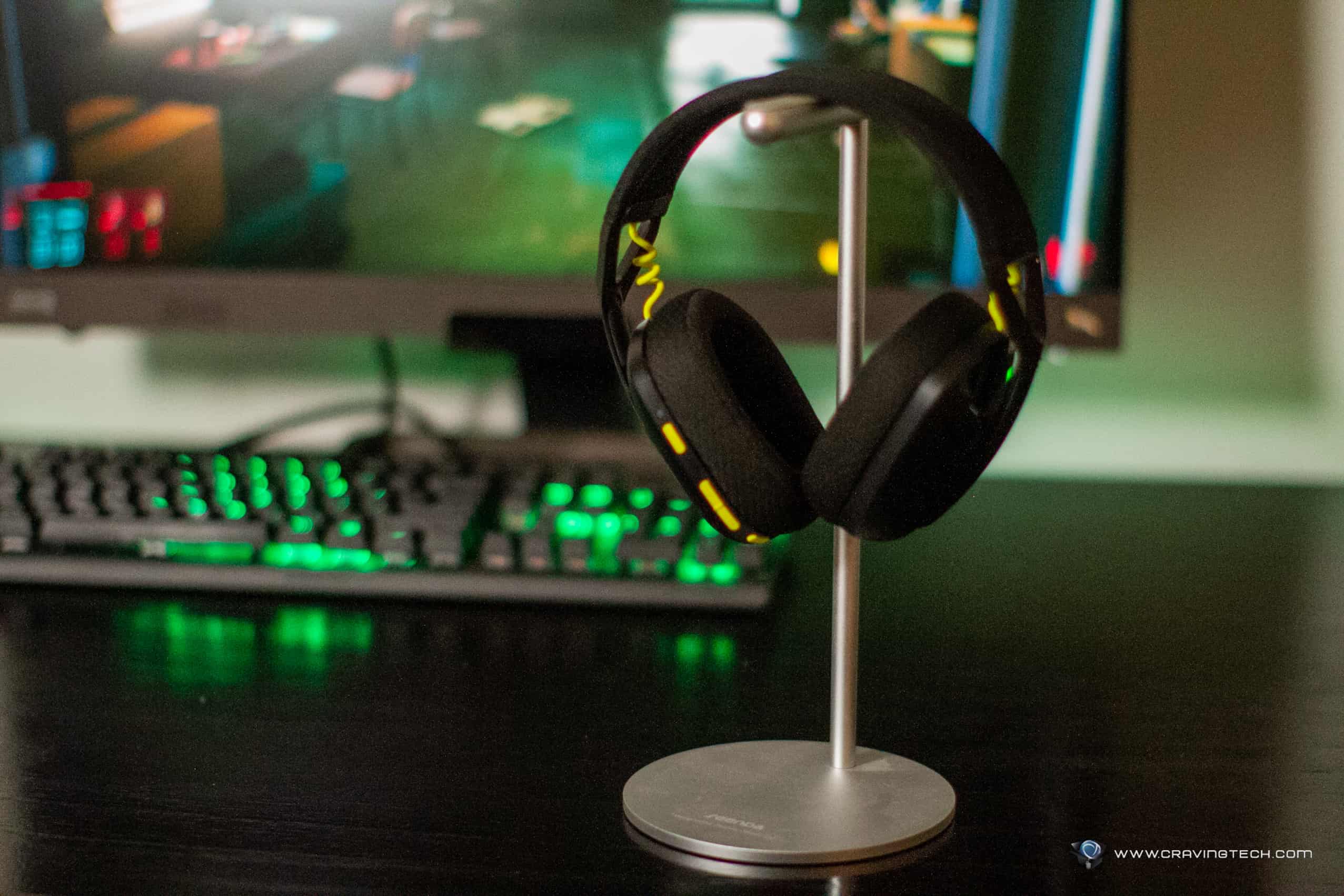 Logitech G435 offers both wireless connectivity and Bluetooth, which means it supports multiplatform gaming (PC, Mac, PS4, PS5, and devices with Bluetooth support). Thanks to its lightweight design with an interesting beamforming microphone technology, it's a breeze to wear it to game for hours.
It's comfortable, it sounds pretty good, has good audio positioning & stereo separation, and a style to match. And if you care about the environment, the G435 is actually the most sustainable wireless gaming headset Logitech has ever produced so far.
Logitech G435 retails for A$199.99 and will be available from 28th of September 2021 (Black & Neon Yellow and Off-White & Lilac) and early 2022 for the Blue & Raspberry.
Disclosure: Logitech G435 review sample was supplied for reviewing
Logitech G435 Review
Summary
Logitech's most sustainable wireless gaming headset in lightweight design, and 2.4GHz + Bluetooth support
Pros
Very light headset, super comfortable to wear for hours
Colourful
No microphone boom
Supports both wireless & Bluetooth
Sounds pretty good for the size
USB-C, 18 hours of battery life
Cons
Looks cheap, kind of flimsy
Not going to satisfy professional gamers, or streamers