Logitech Brio 300 Review – You might still be looking for a good webcam to use at home for video conferencing calls or to catch up with friends and colleagues via Zoom and Microsoft Teams. While there are plenty of great quality ones I can recommend, like my favourite Jabra PanaCast 20, they can be quite costly (the PanaCast 20 retails for A$559).
If you are not a professional content creator or don't really need a 4K camera with all the bells and whistles, the Logitech Brio 300 would make your wallet and the other side of the conversation happy.
Logitech Brio 300 Review – Unboxing and Packaging Contents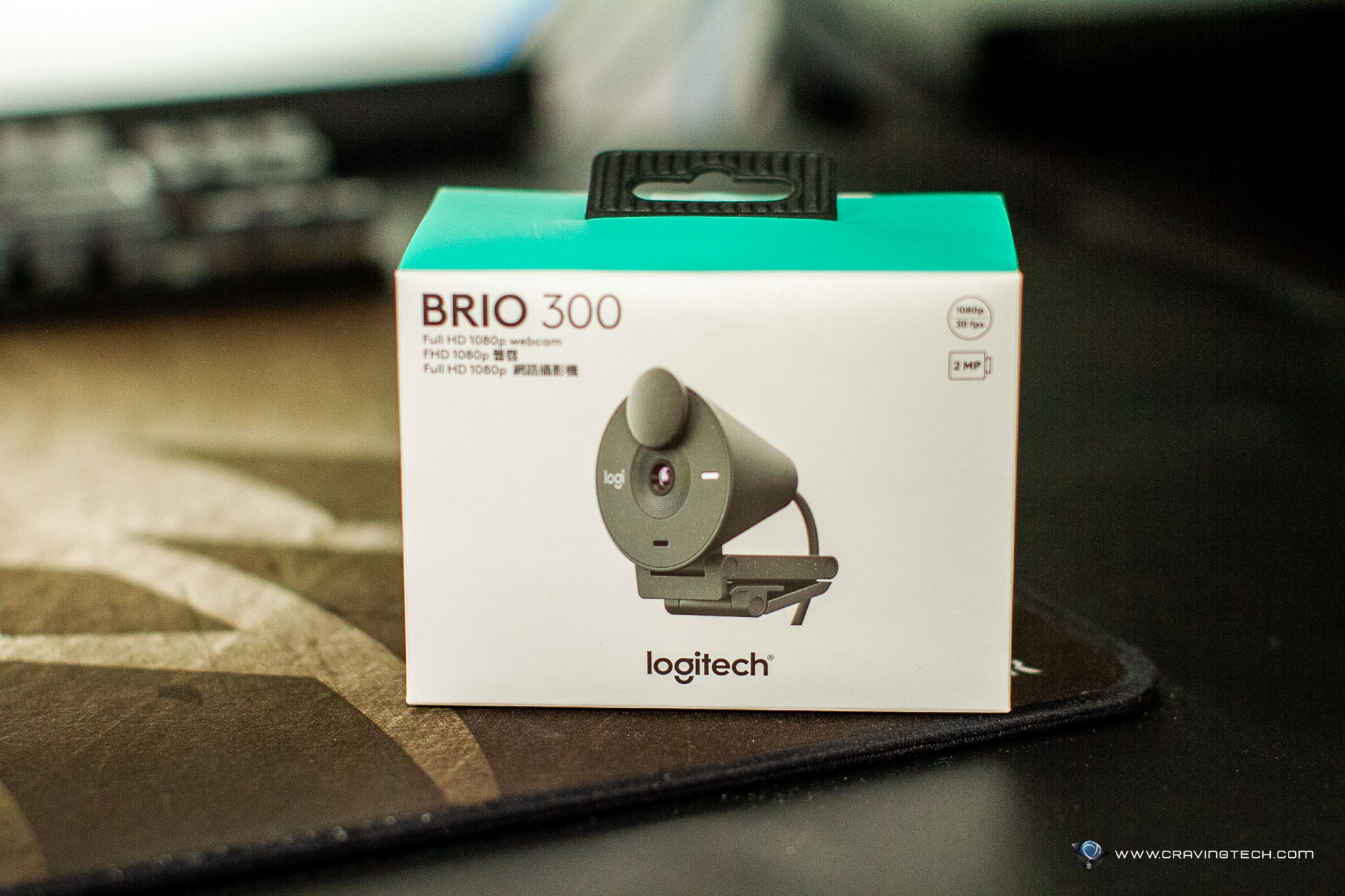 There is no USB-C to USB-A adapter included so make sure you have a spare USB-C port on your laptop or desktop to plug the Brio 300 in. The cable can't also be detached away.
Logitech Brio 300 Review – Design and Features
The Logitech Brio 300 is a Full HD (1080p resolution, 30fps) webcam with a simple and compact design. It's made with 48% recycled plastics to support the environment. However, due to this material, you'll see a speckled appearance on the webcam (I thought it was dusty!), which comes from a variability of post-consumer recycled (PCR) plastics. It certainly adds flair and uniqueness to the look, though I kind of prefer plain, boring ones.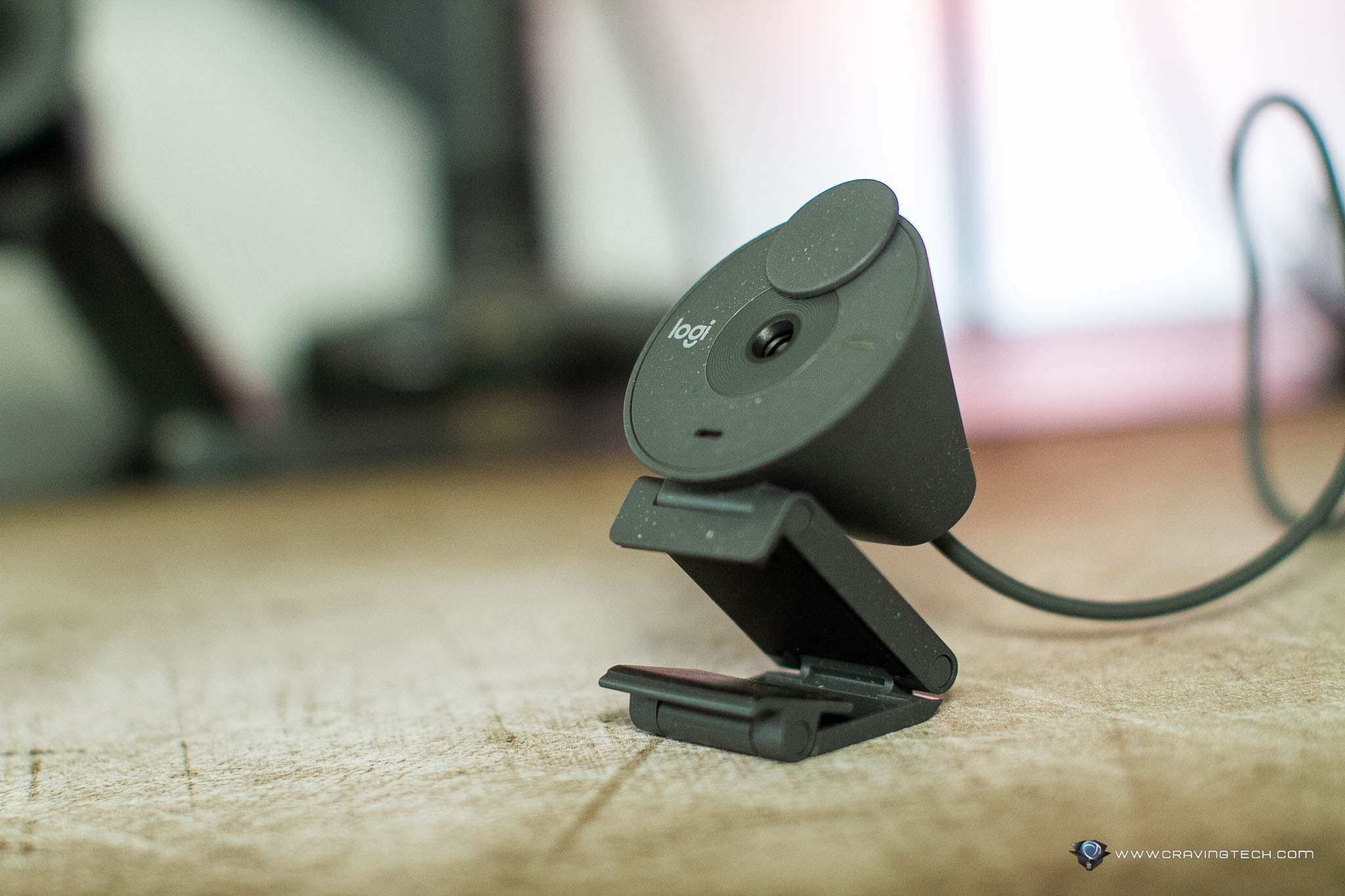 The webcam has a privacy cover that you can manually spin up and down to reveal or hide the lens. There is also an LED light that will light up if the camera is in use, so you'll know whether an app has gone rogue or if you are being hacked. These factors create a sense of safety and privacy, which is good.
A feature called RightLight 2 will automatically adjust the camera with auto light correction to ensure decent quality pictures are delivered. While the quality can't be considered impressive, it is decent enough and usable.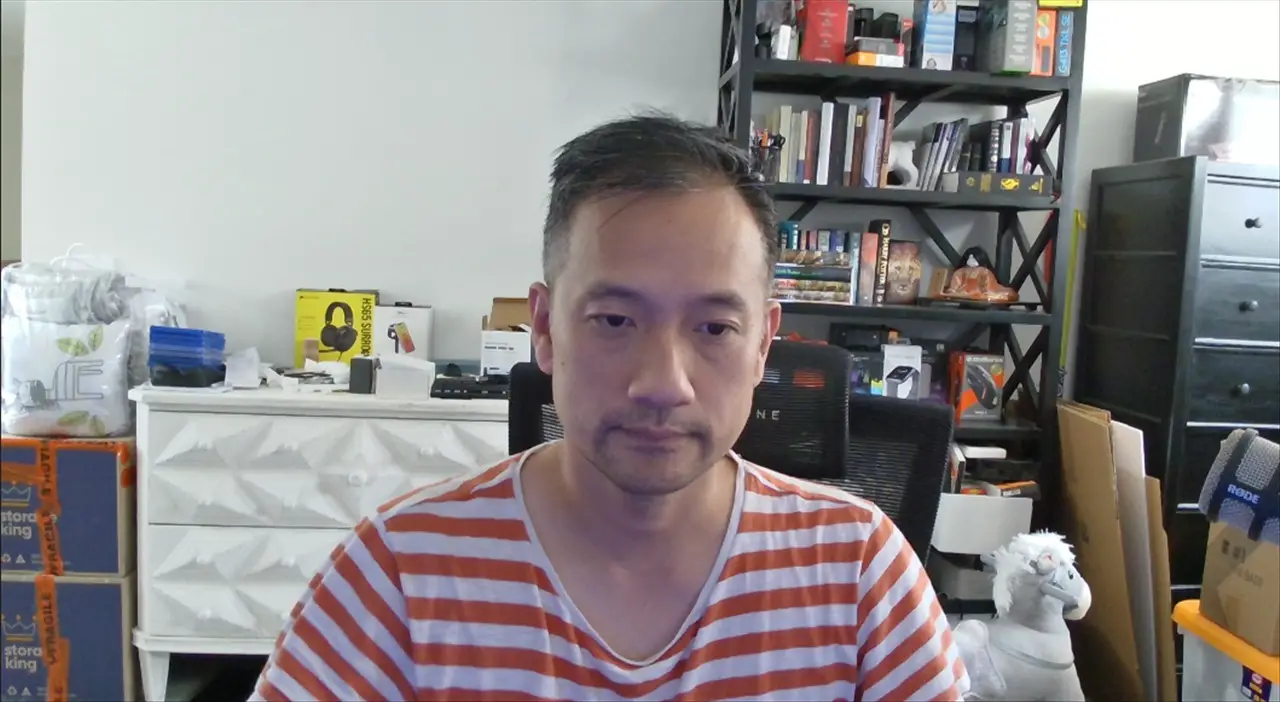 Sure, it can't beat high-quality lens hardware, but it is good enough to not make your face look dark or out of place. If you install the software (Logi Tune), there are more things you can adjust manually to suit your preferences, such as auto white balance, brightness, contrast, and more.
There is also a microphone embedded within this tiny webcam, with mono noise-reducing technology. However, honestly, you would be better off using a proper microphone or earphones to chat.
Even with the low price, the Logitech Brio 300 is certified for use with Microsoft Teams, Zoom, and Google Meet, which means it has passed tests for performance and stability when used with these apps for video conferencing calls.
Logitech Brio 300 Review Conclusion
The Logitech Brio 300 is a decent quality 1080p webcam made with 48% recycled plastics (environmentally friendlier) and is certified for use with Microsoft Teams, Zoom, and Google Meet (basically the ones you will use for video conferencing calls). It's a budget-friendly webcam that has a privacy lens cover, a built-in microphone, and uses a USB-C connection.
The image quality is decent, good but not great. Through its technology and software, however, you can adjust the image to look slightly better thanks to Logi Tune. So, if you are not going to use the webcam for any content creation, it's good enough. If you do have good lighting that can light up your face, it will look even better.
Logitech Brio 300 retails for A$129.95 and is available now at retailers around Australia and Logitech AU website. Also available at Amazon.
Summary
A decent quality 1080p webcam with privacy cover, built-in microphone, and auto-light correction software for your casual video conferencing needs
Pros
Compact design
Environmental friendly
Has built-in privacy cover
Adjustments through software
Cons
Image quality is so so
Undetachable cable, no USB-C to USB-A adapter