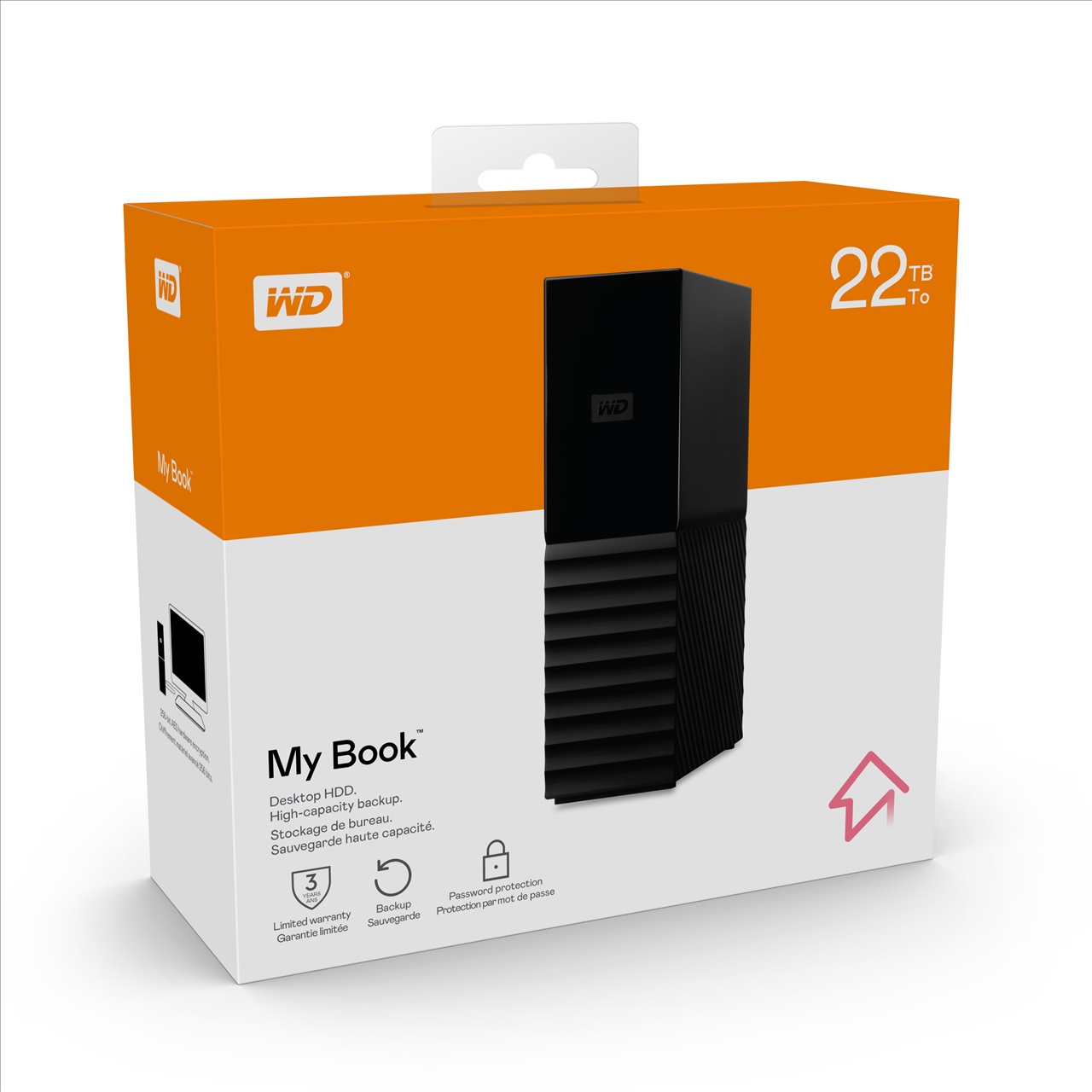 Western Digital's WD brand is expanding its My Book Desktop Storage lineup to assist consumers in preserving their growing digital world. The company has launched its largest consumer drive yet, the 22TB My Book™ Desktop Hard Drive, which builds on its technology innovation legacy and allows people to store more of what they enjoy.
According to John Rydning, research vice president, Global DataSphere at International Data Corporation (IDC), the average household worldwide generated more than 20TB of data in 2022, and this amount is expected to rise as people continue to consume and generate more data. Despite many individuals relying on cloud storage, consumers want local storage solutions to preserve and easily control their expanding amount of personal and business data.
With over ten connected devices in the average American household, the new high-capacity solutions provide people with significant storage space to backup their personal devices and possibly even those of their household. Whether it's priceless photographs and videos or a backup of essential work files and applications, the WD brand strives to provide individuals with solutions that meet their changing data storage needs.
The 22TB My Book™ allows users to backup and preserve thousands of documents, photographs, videos, and other files from various storage devices, such as portable SSDs and HDDs, memory cards, and USB flash drives, in one organised and easily accessible location. For those seeking more powerful storage capabilities, the My Book Duo is now available in a 44TB capacity, equipped with RAID-optimised Western Digital® drives that are ready to operate at maximum speed and capacity out of the box. The My Book Duo can be reconfigured for redundancy (data mirroring) or used as two independent drives (JBOD) with the included software.