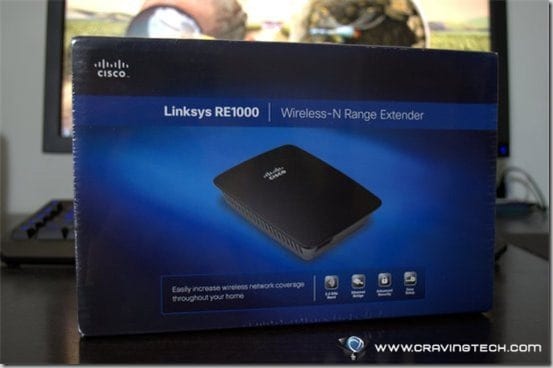 Linksys RE1000 Wireless Extender Review – Ever get frustrated by frequent disconnections from your own Wi-Fi network at home? Or shaky connection at best?
There are reasons why some people are still going for the traditional wired solution when they are trying to connect their computers to the home router. One of them is because wireless connection can be unstable at times, especially when there are thick walls separating your desktop computer and the router on the other side of the house.
Thanks to Linksys RE1000 Wireless Extender, you can now experience a stable and fast connection better than ever!
The network extender works by carrying and strengthening the wireless signal so you can always have a solid connection at all times. The Linksys RE1000 works by actually plugging it into an electrical wall socket, which is really handy, because you can place it anywhere in the house!
Linksys RE1000 Wireless Extender Review – Set-up and installation
Setting the Linksys RE1000 is very easy too. Simply insert the included CD and follow the step-by-step instructions to set it up.
Before the end of the process, you are asked to plug the Linksys RE1000 into a wall socket where the signal is weak (or where you are going to use your computer the most). That's about it, really!
Linksys RE1000 Wireless Extender Review – Design
It is well designed and the look somewhat matches the Linksys X3000 wireless modem router that I reviewed earlier (and am still using).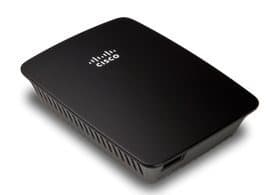 The RE1000's size cannot be considered as small unfortunately and it somewhat occupies 2 spaces of the wall socket. Thankfully, a power cable lead option is provided in the packaging so you can use the next socket for something else.
There is also an Ethernet port (10/100) on the RE1000 so you can still go for a wired solution that runs through the power lines at home, if you want to.
Linksys RE1000 Wireless Extender Review – Impressions and Experience
As you can see, before I had the Linksys RE1000 to boost my home's wireless network, I only had a couple of bars:
With the Linksys RE1000 Wireless Extender:
That screenshot alone is a solid proof that Linksys RE1000 simply works! Now, please note that the range is probably only about 5 meters away from the router (to my room), separated by a thick wall.
Since I'm living in a small apartment, I couldn't test the Linksys RE1000 thoroughly, distance wise. Would be interesting to find out how the RE1000 performs on a two story home environment.
Linksys RE1000 Wireless Extender Review – Conclusion
Linksys RE1000
If you have a bad wireless signal at home and there is no way for you to make it better, then Linksys RE1000 will make you smile. It does not matter what router brand you have as well. Or whether your router has no antenna upgrade option. The Linksys RE1000 Wireless Extender works outside that restrictions and only requires a super-easy set-up to get you up and running quickly.

The RE1000 unfortunately only works on the 2.4 GHz band and not 5 GHz (which is where the real signal problem really lies). I'm sure Linksys will come up with something in the future but for now, if you are on the 2.4 GHz frequency and still having an inconsistent signal, there is no reason not to pick up the RE1000 Wireless Extender from Linksys. Unless of course, if you mind with the bulky design.
Note: Linksys RE1000 Wireless Extender Review unit was provided for the review