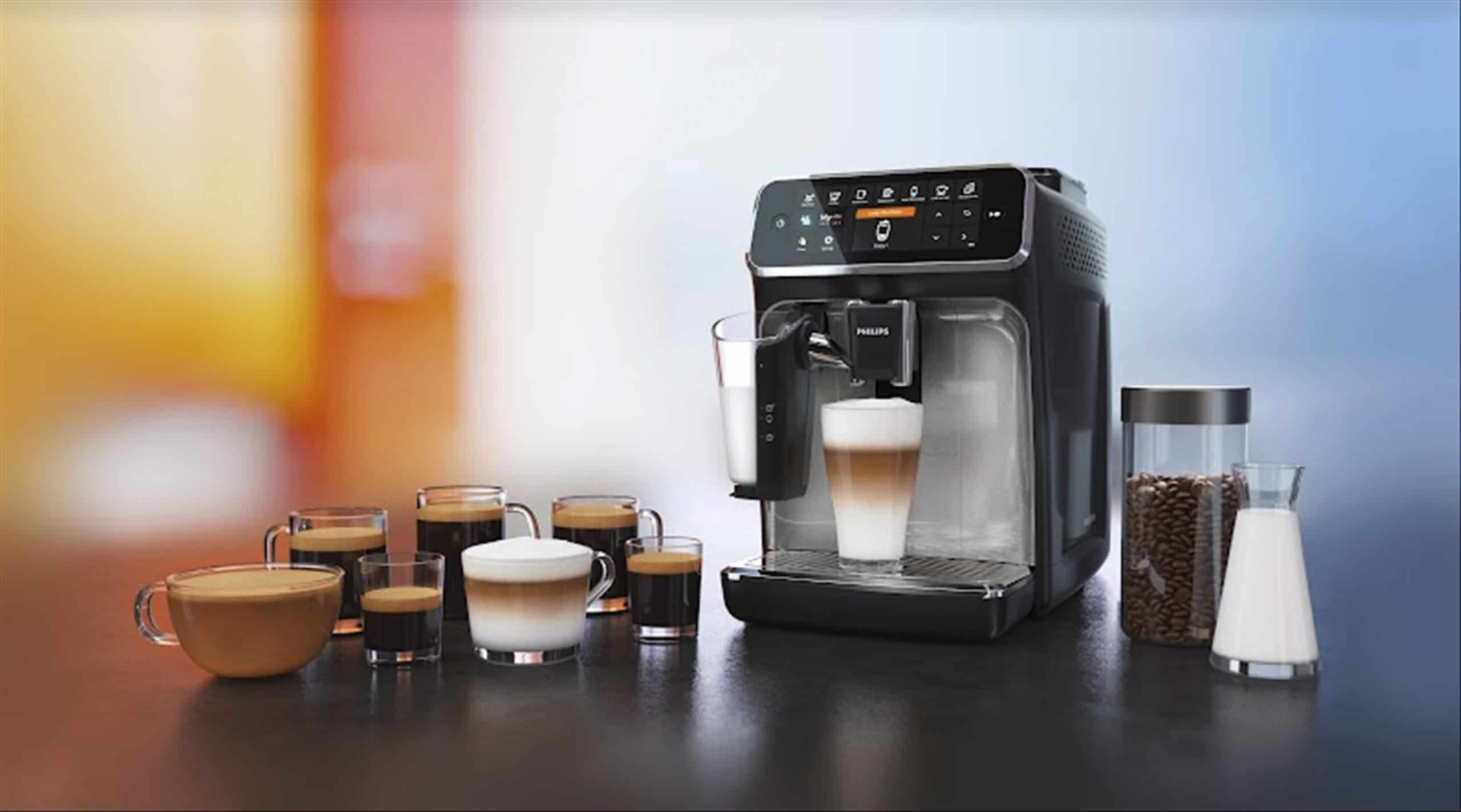 A lot of people have a coffee capsule machine at home – whether it's from Nespresso, Lavazza, or even non-popular brands like Aldi. It's quick and easy to make your own coffee, simply put in the capsule pod and press a button to complete. Sure, it won't be as good as a Barrista-made coffee or those machines with coffee beans, but it's more practical.
Make sure to check my Lavazza Desea review as well while you are here.
However, this Philips 4300 Series LatteGo machine seems to change all that. It has a built-in coffee grinder which produces that fresh and aromatic coffee with a simple touch of a button.
It has a milk frother so you can get a variety of coffees to choose from like those capsule machines. Plus, it looks to be easy to clean with little parts and they can also go to the dishwasher.
With customisations and adjustments that you can tweak directly on the screen, this machine is definitely a keeper if you are serious about your coffee!
Philips LatteGo Features Summary:
Enjoy 8 coffees at your fingertips, including latte macchiato 
Silky smooth milk froth thanks to high-speed LatteGo system
Easy selection of your coffee with intuitive display 
Adjust aroma and volume with the coffee customizer 
The perfect temperature, aroma and cream cup after cup 
Easily adjust to your taste with 12-step grinder levels 
Exceptionally easy to clean – 2 parts, no tubes
20,000 cups of finest coffee with durable ceramic grinders 
Up to 5,000 cups without descaling thanks to AquaClean
Philips 4300 Series LatteGo retails for A$999 and is available to purchase from Amazon Australia.