Recognising the diverse cleaning needs of households, Kärcher is extending its line of cordless vacuum cleaners with the introduction of the VC 7 Cordless yourMax. This robust machine is tailored for larger households, boasting an array of advanced features including a dust sensor and an active floor nozzle, rendering cleaning more efficient, flexible, and comfortable.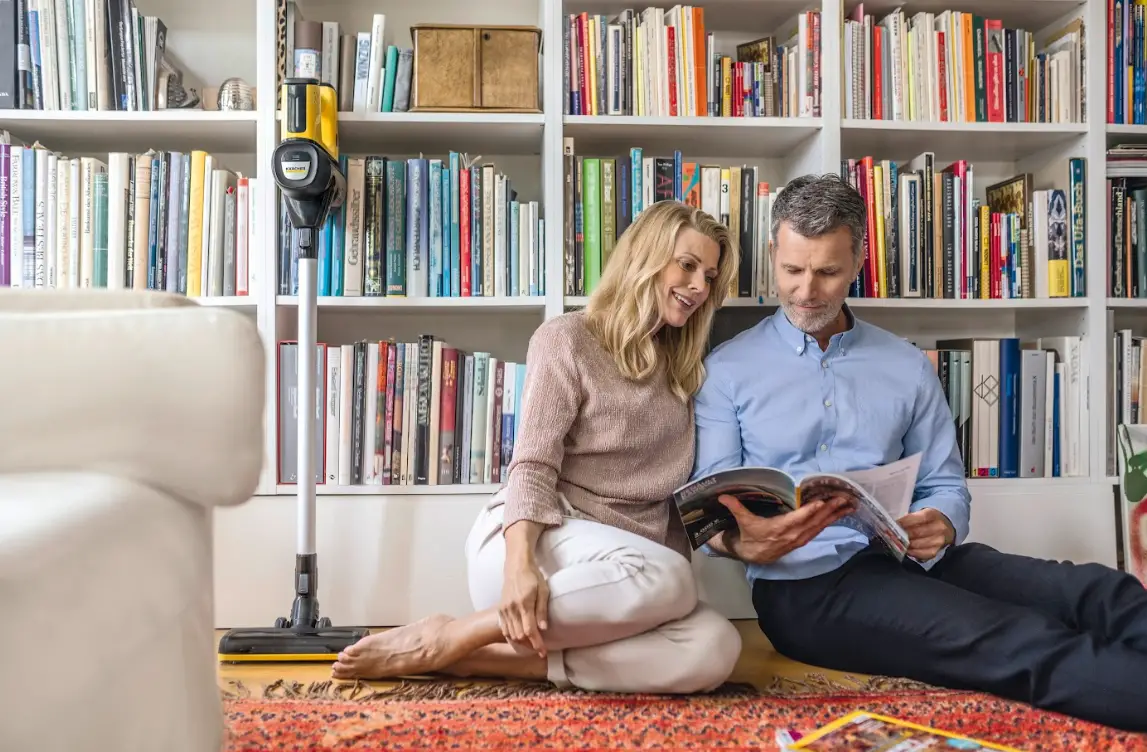 The VC 7 Cordless yourMax stands out not just for its cordless convenience, but also for its remarkable agility. Weighing a mere 2.6 kilograms, it offers exceptional freedom of movement during operation. The flat nozzle design ensures that even the most hard-to-reach spaces, such as under furniture, can be effortlessly cleaned. The vacuum's ultra-soft handle adds an extra layer of comfort to the cleaning experience.
The VC 7 Cordless yourMax accommodates all floor types with its motorised, active floor nozzle – great for a mix of tiles, wooden floors, or carpeted homes. Equipped with LED lights, the nozzle illuminates dirt, facilitating a more thorough cleaning process (a similar idea to the Dyson V15 Detect). A continuous dust sensor gauges the level of dirt and automatically adjusts the suction power accordingly to maximise battery life. A fully charged battery can provide up to 60 minutes of cleaning in standard mode, with a manual boost mode offering extra power when needed.
Keeping users informed, a battery status indicator on the handle exhibits the remaining charge through three LED lights. Additional indicators on the vacuum head and battery convey boost mode activation or any potential warnings.
The VC 7 incorporates an ultra-efficient HEPA 12 filter, guaranteeing the capture of even the tiniest dirt particles. It also comes with an array of accessories to clean all kinds of corners and rooms. The bagless system simplifies the emptying process, eliminating the hassle of purchasing replacement filters. A simple button push beneath the vacuum opens the dust container, facilitating direct disposal into the rubbish bin. The air inlet filter, once soiled, can be conveniently cleaned using the accompanying filter cleaning tool.
The VC 7 Cordless yourMax includes a wall-mountable bracket in its package, offering a storage solution and to accommodate accessories.
To purchase, Kärcher VC 7 Cordless yourMax is available online via karcher.com.au, with a 60-day money back guarantee for an RRP of A$799.