Note: This is a guest post written by Jeeva Shanmugam – Are you interested in the latest buzz surrounding the iPhone 15 series? In this article, we'll look at all of the juicy rumors swirling around Apple's highly anticipated 2023 smartphone range. From improved functionality to stylish design changes and other upgrades, let's discuss some of the exciting possibilities that the iPhone 15 series may bring.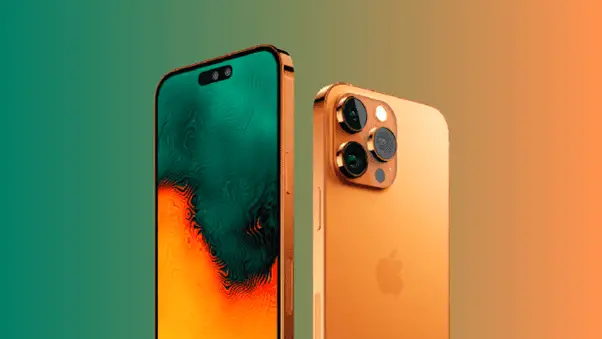 iPhone 15 Series: What to Expect?
People are already talking about the iPhone 15, even though it has not yet been released. There have been several rumors and leaks regarding what the next iPhone range would feature. I've compiled a list of the most essential and intriguing rumors to give you an idea of what to expect from the future iPhone series.
Design
The iPhone 15 has created quite a stir, and one of the most widespread speculations concerns its appearance. According to many reports from official sources, the next iPhone may do away with the "notch" at the top of the screen. Instead, like the iPhone 14 Pro, the entire iPhone 15 lineup might include a small Moving pill-shaped hole (Dynamic Island) for the front camera and Face ID sensors.
Another intriguing development is the prospect of a stronger titanium frame, which is more durable than the existing aluminum frame. This may make the iPhone 15 more resistant to scratches and bumps. However, because of the higher cost of titanium, Apple may only utilize it for the high-end iPhone 15 Pro versions.
Display
The next iPhone 15 is expected to have screen sizes identical to the iPhone 14 series, with a 6.1-inch basic model and a slightly bigger 6.7-inch Pro variant. However, some intriguing reports are circulating that Apple may release a new iPhone 15 Max (or) Ultra variant with a larger 7.1-inch screen. This would be the biggest iPhone ever manufactured, catering to consumers who want to watch movies or play games on a larger screen.
When it comes to display technology, the iPhone 15 is rumored to feature the same Samsung OLED screens. These panels are noted for their superb color quality and strong contrast, which makes images and movies on the screen appear lively and crisp.
But wait, there's more! It's also possible that Apple may use mini-LED panels instead of regular OLED displays for the iPhone 15 Pro variants. Mini-LED screens provide even more brightness and contrast, perhaps distinguishing the iPhone 15 Pro versions with an even more remarkable visual experience.
Chipset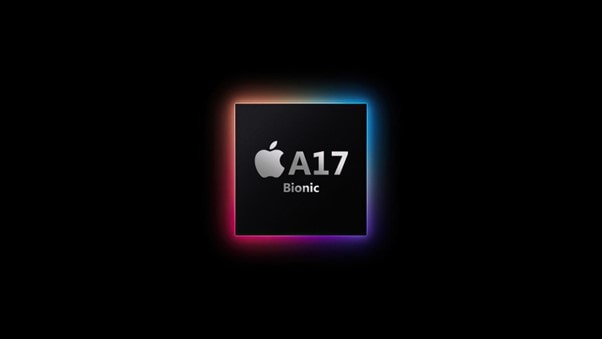 The forthcoming iPhone 15 is said to include a strong brain the "A17 Bionic chip." This chip functions as the phone's brain, allowing it to operate quickly and seamlessly. The A17 Bionic chip is projected to be much better than the A16 Bionic chip used in the iPhone 14.
The A17 Bionic chip will be manufactured utilizing a "3nm process" by a firm TSMC. This may sound complicated, but it is simply a method of making the chip smaller and more efficient. When something is smaller and more efficient, it may do tasks faster and consume less energy, which is wonderful news for the iPhone 15's battery life.
So, based on the A17 Bionic processor and the 3nm technology, I expect the iPhone 15 will be faster, more powerful, and use its battery more effectively than the previous iPhone 14. This has the potential to make the iPhone 15 an intriguing device for users looking for a top-tier smartphone experience.
Camera
The camera system on the forthcoming iPhone 15 is expected to see some intriguing advancements. The standard iPhone 15 is expected to sport a new and powerful 48-megapixel primary camera, allowing for more detailed and better photographs.
There will be even more improvements for the iPhone 15 Pro models. They will most likely have the same 48-megapixel primary camera as the ordinary model, as well as an extra 12-megapixel ultrawide camera. This ultrawide camera allows you to shoot spectacular wide-angle photographs, which are ideal for landscapes and group shots.
A new 12-megapixel telephoto camera with 3x optical zoom will be included in both the regular and Pro versions. This means you can zoom close on far things without sacrificing image quality, making it ideal for photographing distant scenes.
Other Expected Features
Aside from anticipated design, display, and camera enhancements, the next iPhone 15 is expected to have several additional upgrades. Let's look at them one by one:
Quicker Charging: The iPhone 15 may have quicker charging capabilities, allowing you to charge your phone more quickly and effectively. This implies reduced downtime and greater convenience for users who are constantly on the move.
.
New USB-C Port: Apple may replace the existing Lightning port in the iPhone 15 with a new USB-C port. USB-C is a more flexible and frequently used connection that may allow for speedier data transfers and compatibility with a broader range of peripherals.
iPhone 15 Pricing and Release Date
According to reports, the normal edition of the iPhone 15 will start at $799 ie: AU $1,200, while the Pro variants would start at $999 ie: AU $1,500 roughly. But I expected there would be a price hike in each model.
Remember that these are merely rumors, and Apple has not verified these features. It's too early to tell what the iPhone 15 will provide, but based on these reports, it might be a significant advance over the iPhone 14. As users, we'll have to wait for Apple's official announcements to get a comprehensive picture of what the iPhone 15 series will feature.
Wrapping It All
Even though the iPhone 15 release is a month away, people are already talking a lot about it. It's obvious that Apple has some big plans for the new phones, and everyone is excited to find out what they have in store for us. There are many speculations and rumors about what the iPhone 15 series will be like, and we can't wait to see if they come true.