Introducing the latest addition to the Xbox controller family, the Xbox Wireless Controller – Stormcloud Vapor Special Edition. This controller boasts a captivating colour palette that draws you in, showcasing a dynamic dark navy swirl pattern, each unique in its energy and design.
Enhancing both aesthetics and functionality, the Stormcloud Vapor controller features rubberised blue diamond-pattern grips on its rear case. These grips provide you with a secure hold during intense gaming sessions.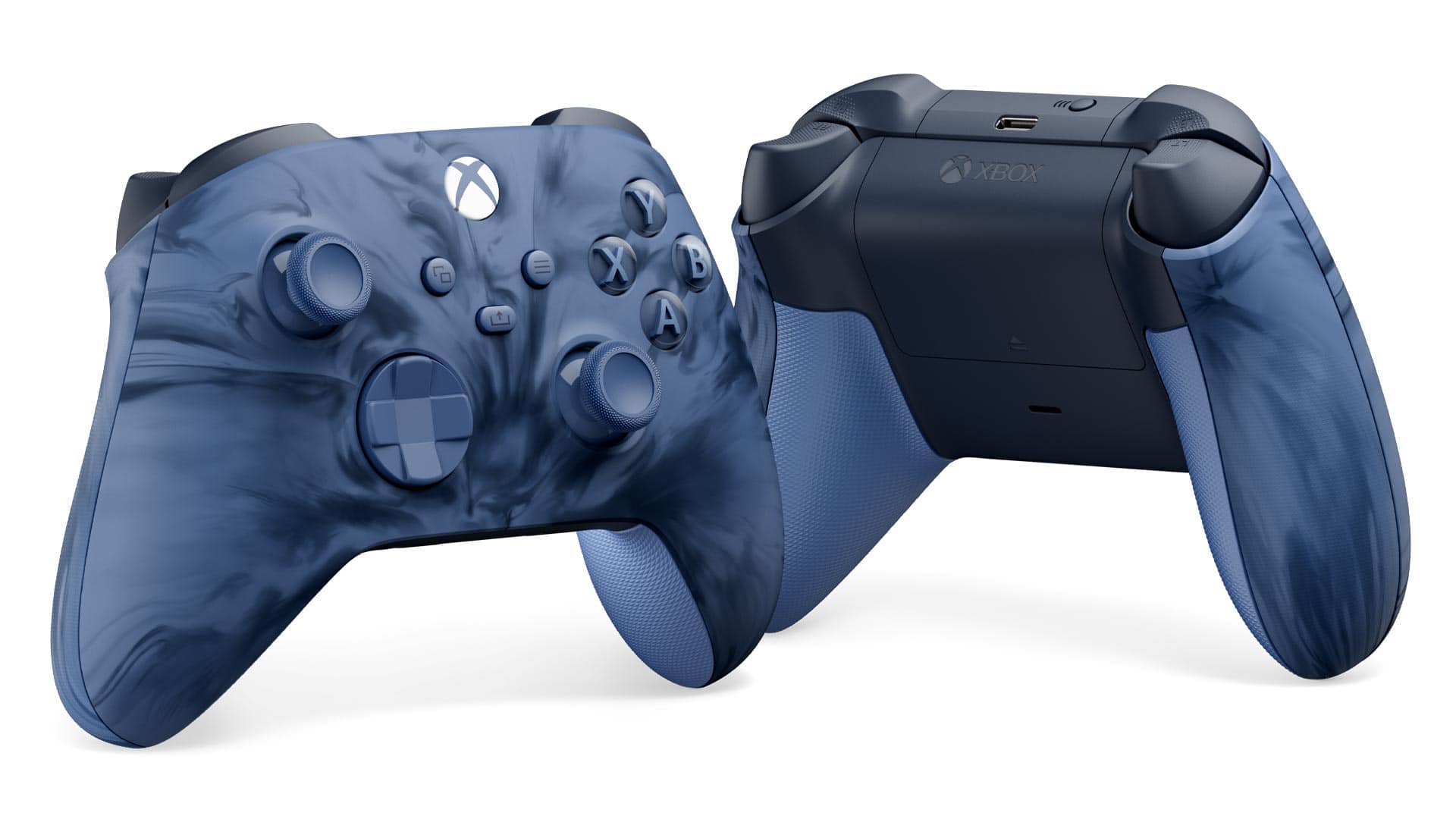 Leveraging the power of Bluetooth® and Xbox Wireless technology, the Stormcloud Vapor controller seamlessly connects to Xbox Series X|S and Xbox One consoles, PC, mobile phones, and tablets. The integrated 3.5mm audio jack facilitates communication with friends through your preferred compatible headset, while the dedicated Share button allows you to effortlessly showcase your most remarkable gaming moments.
The new Stormcloud Vapor controller offers an impressive battery life of up to 40 hours. You can also utilise the Xbox Accessories app to remap controller buttons and create personalised profiles for your favourite games. This feature-rich controller empowers you to enhance your gaming experience according to your preferences.
Upon connecting your new controller to your Xbox Series X|S console, you'll unlock a dynamic background featuring various shades of blue swirls. This addition injects a fresh and exciting theme into your console interface. To access this feature, navigate to the Settings button on your console dashboard. Under the General tab, select the Personalization option and locate the "My Background" button. Within this section, you'll discover the Dynamic Backgrounds option, where you can choose the Stormcloud Vapor dynamic background or explore other engaging dynamic looks to further tailor your Xbox experience.
The Xbox Wireless Controller – Stormcloud Vapor Special Edition will be available from 25 August 2023 for $99.95 AUD. For more information, head over to Xbox Wire.