ROCCAT, a prominent gaming headset and accessories manufacturer, has unveiled its latest innovation, the Magma Mini 60% Gaming Keyboard, in the Australian market. The Magma Mini seamlessly merges responsive membrane switches, high-performance features, and robustness into a compact 60% form factor.
This keyboard boasts a fully illuminated top plate with five customisable zones, showcasing the mesmerising AIMO RGB lighting that ROCCAT is known for.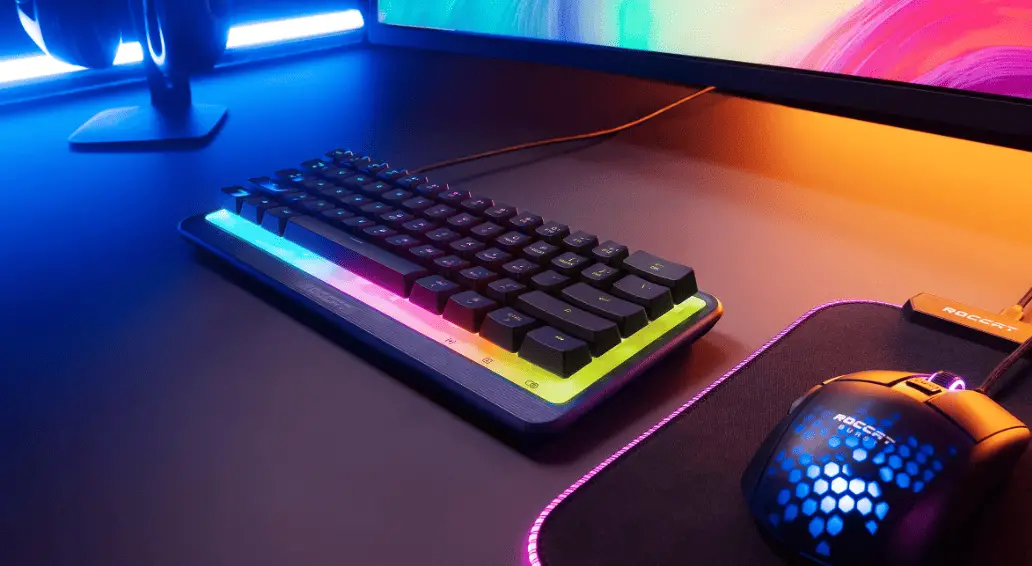 Juergen Stark, Chairman and CEO of Turtle Beach Corporation, commented, "ROCCAT's Magma Mini presents an enticing proposition for PC gamers seeking to infuse their setup with striking RGB lighting, all at an attractive price point." The Magma Mini is priced at select Australian retailers for A$199.95 RRP.
The new gaming keyboard has a translucent top plate adorned with ten LED backlights and five programmable RGB zones. With ROCCAT's renowned AIMO lighting technology, gamers are immersed in a captivating world of 16.8 million RGB color possibilities. Moreover, AIMO-enabled ROCCAT products can be synchronised to create a visually stunning PC gaming hub.
The keyboard offers responsive membrane keys with a swift actuation point. The incorporation of ROCCAT's EasyShift[+] technology extends key functionality, while anti-ghosting technology ensures that gamers can confidently press up to 20 keys simultaneously during intense gaming sessions, all of which will be accurately registered. The Magma Mini's power cable, strategically positioned on the left side of the keyboard, caters to gamers who prefer their keyboard at an angle, providing more space for fluid mouse movements.
To find out more about ROCCAT Magma Mini, head off to its official page.