The ROCCAT Magma Mini exudes a sense of sleekness and sophistication in its design. Its minimalist and compact form factor makes it a seamless addition to any gaming setup. As the name suggests, the Magma Mini is essentially a scaled-down version of its full-sized counterpart, the ROCCAT Magma Membrane Keyboard.
What's remarkable is that it retains all the core features and functionalities that make the Magma a compelling choice. Definitely a bargain if you are looking for a budget-friendly keyboard that is still as powerful and durable. 
ROCCAT MAGMA MINI REVIEW – UNBOXING AND PACKAGING CONTENTS
ROCCAT MAGMA MINI REVIEW – DESIGN AND FEATURES
This 60% size keyboard is perfect for gamers who have smaller desk space. Its membrane keys offer quiet, tactile precision and responsiveness, vital for an immersive gaming experience. The customisable RGB backlighting, while a common feature among gaming keyboards, is executed with finesse here, providing you with 5 vivid RGB zones that are programmable with 16.8 million colours.
The short-cut keys might take a while to get used to, but it is very straightforward functions and easy to understand if you follow the quick start guide instruction provided in the box. 
Diving deeper into customisation, another way to harness the full potential of the ROCCAT Magma Mini is by installing the ROCCAT Swarm software on your computer. This software provides a comprehensive platform for users to unlock a wider array of customisation options, catering to individual preferences.
Through this software, you can tweak beyond the keyboard's physical functions, allowing you to delve into nuanced adjustments that range from modifying lighting effects to fine-tuning audio cues. You can easily curate an experience that fits your gaming style and ambience preferences. 
The inclusion of a spill-resistant IP33 certification in the ROCCAT Magma Mini is a noteworthy feature that adds a layer of durability and practicality to the keyboard. This certification signifies its resilience against water and dust, a valuable trait for gamers who might occasionally find themselves in less-than-ideal environments. Accidental spills or crumbs that find their way into the keyboard are less likely to result in damage, granting peace of mind and ensuring the keyboard's longevity.
Let's face it, not everyone is enthusiastic about regular cleaning routines. With the Magma Mini, the need for frequent deep cleaning is mitigated, making it an attractive option for those who prioritise convenience and hassle-free usage. 
The Magma Mini uses Membrane keys that might take some time to get comfortable with especially if you are used to the more clicky mechanical gaming keyboard. The major difference is that this keyboard is really quiet and squishy, which in my opinion can be less satisfying to use for gaming. But in saying so, I play my games with a headset so the reduction of noise doesn't really affect me much and it gives me less distraction and versatility for other usage. 
The compact size makes the Magma Mini an excellent choice for gaming on the move. Its compact size allows it to effortlessly slip into a bag, ensuring you have your gaming toolset wherever you go. However, the one drawback to this convenience is the tethered nature of the keyboard. Carrying around a wired keyboard and dealing with cable management might be a bit of a fuss. 
While It is a little bit of a letdown to not have a detachable and Bluetooth connection in this generation of gaming keyboard, considering the context of its price point at AU$119.95, it's not entirely unexpected. Features like detachable cables and Bluetooth connectivity tend to come at a premium, and the Magma Mini's pricing reflects a deliberate trade-off. 
ROCCAT MAGMA MINI REVIEW – ERGONOMICS & COMFORT
The ROCCAT Magma Mini is a testament to how a smaller-sized keyboard doesn't have to equate to sacrificing comfort. Despite its compact form factor, this keyboard has been thoughtfully designed to ensure a comfortable gaming experience, even during extended sessions. While the Magma Mini doesn't include a dedicated wrist rest, its compact size encourages users to adopt a more ergonomic hand position. This can lead to a more natural alignment of your wrists and hands, reducing the risk of discomfort or strain.
Plus, the absence of a wrist rest contributes to the keyboard's minimalist aesthetic, which many gamers appreciate. 
ROCCAT MAGMA MINI REVIEW CONCLUSION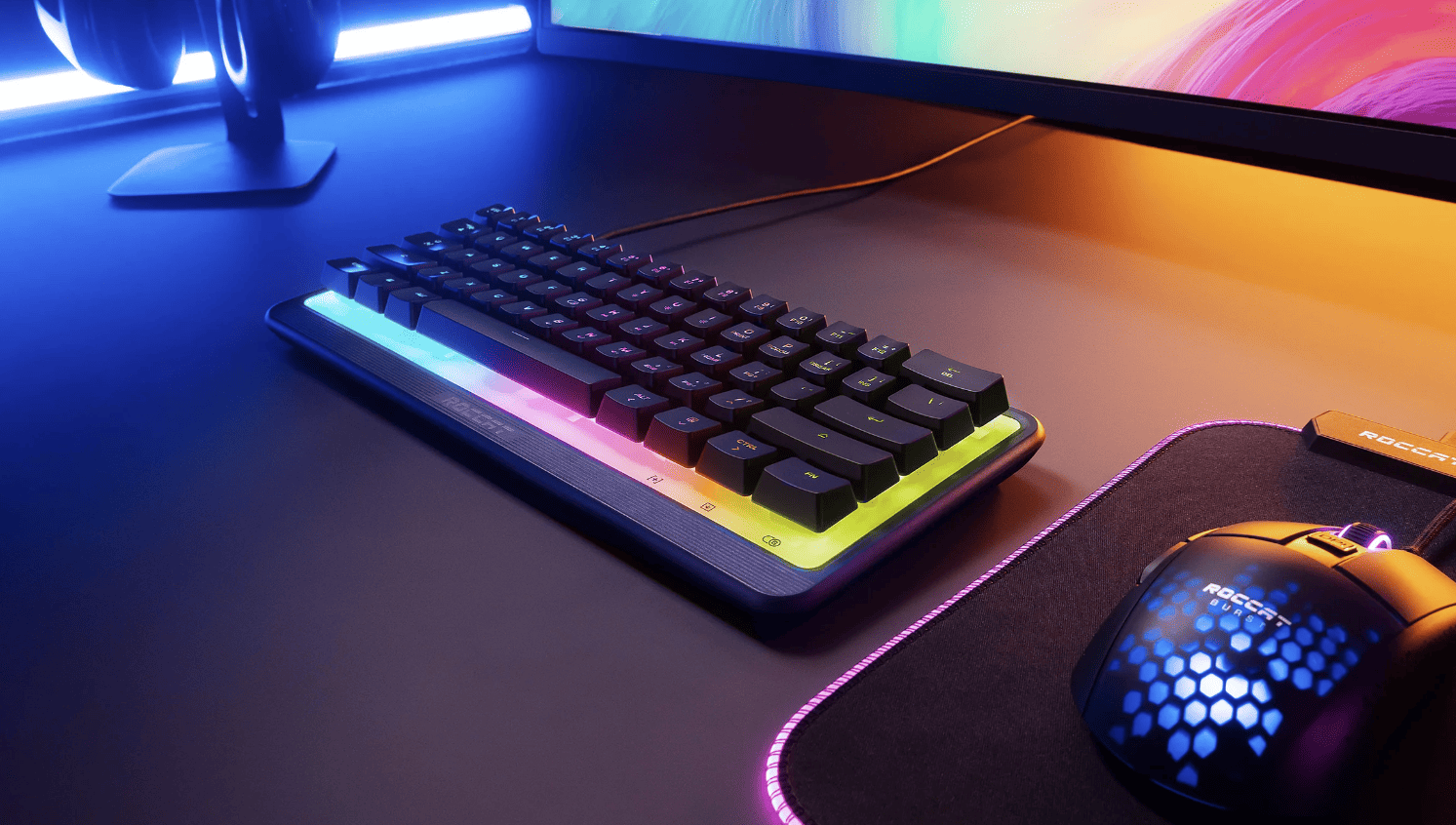 All in all, the ROCCAT Magma Mini caters perfectly to newcomers who want to get started with a reliable gaming keyboard without the financial commitment of higher-end models or even to gamers who prefer a quieter gaming keyboard. The Magma Mini balances its compact portability with a wired setup, which, while not as seamless as its wireless counterparts, keeps costs down and retails solid performance. For those seeking a budget-friendly gaming keyboard that's fit for any gaming setup, the Magma Mini certainly offers a compelling option. 
ROCCAT Magma Mini is available now in retailers around Australia like Mwave, and retails for AU$119.95. Also available at Amazon.com