Jabra HALO2 Review – With all these Bluetooth headsets around in the market, a new fresh design deserves as much attention as it can get. Jabra HALO2 goes beyond the traditional compact Bluetooth headset piece that we often see by converting a headset-style design into a Bluetooth enabled masterpiece.
The Jabra HALO2 is definitely geared for those who really care about their music listening experience as much as being able to make and receive calls at the same time.
Jabra2 HALO2 Review – Unboxing Video
Jabra HALO2 Review – Packaging
Jabra HALO2 Review – Design
The headset style is a welcomed change from the traditional Bluetooth headsets in the market. Jabra HALO2 looks just like your day-to-day headset but without the huge ear cups. It's coated mostly in black with a bit of silver around the edges.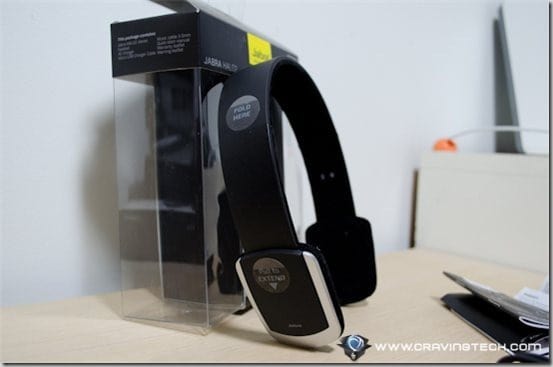 The surfaces that are in contact with your ears and top of the head are padded for comfort. Though they are not heavily padded, it's comfortable enough to be used for hours (I actually had the headset on my head for more than 4 hours once).
Unfortunately though, the material is quite a dust magnet and a bit tricky to clean.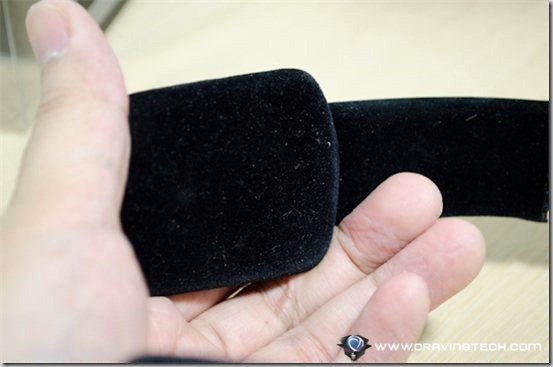 There is only one hard button on the headset and that button can be used for many purposes. For example, it can be used to answer a call when a call comes in, to play/pause the currently playing music, and more (by doing a combination of a press or a long press). There is also a touch sensitive area to control the volume. Simply touch and slide the surface up or down to change the volume level. I love this fresh design as this makes it more natural to control the volume.
The headband can also be extended easily, which will reveal a "Left" or "Right" label. Since the hard button and the volume sliders are located on the right side of the headset, the labels aren't necessary, actually. With just a quick glance, I know which sides is which.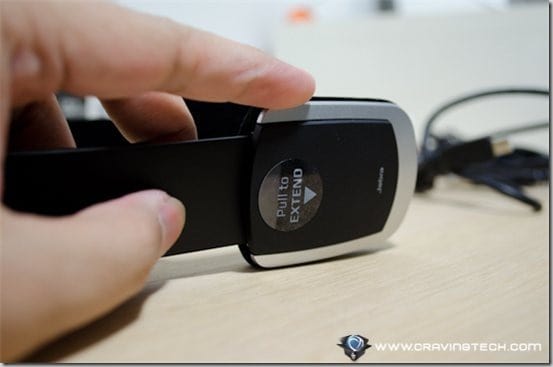 What I really love the most about the Jabra HALO2 is the option of having it wired with a 3.5mm audio jack (a micro USB to 3.5mm cable is included). This means you can use the Jabra HALO2 without a Bluetooth connection and can simply be plugged to any portable media player (or to your computer).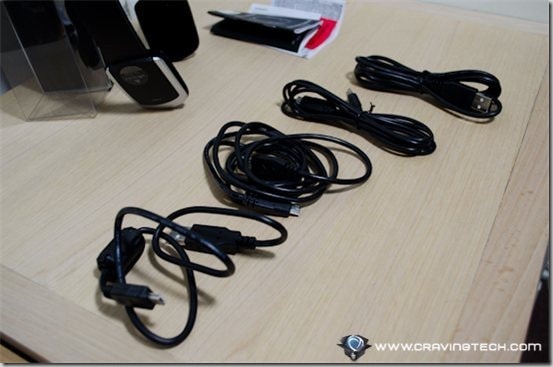 However, when you are plugged in, you cannot connect to the Bluetooth at the same time so it's a price that you need to think about when you hook the headset up to a device or a computer.
Another unique design of the Jabra HALO2 is that the headset can be folded for portability, while turning it off at the same time to save more battery power. Folding the headset is easy but unfolding it back requires some snapping work to do. When you unfold the headset back to its original state, it automatically reconnects to your Bluetooth device. It also supports connecting 2 devices at the same time.
The folded position is not completely flat though so you may still find it hard to squeeze into a small, slim bag.
Jabra HALO2 Review – Experience
The audio quality is top notch for a headset like this and the advertised "Power Bass" does not lie. I was quite surprised when I hook this up for the first time as I could really feel the Bass coming from my music. It's not overpowering and it's much better than all the Bluetooth headsets I've tried before.
Though it's not of full ear-cups design, the sound coming from the headset is clear and crisp – leaving you to be able to listen to your surroundings at the same time. As you are meant to use the headset while you commute to work (or where ever), it's important to be able to hear them both (music and your surroundings).
I like the fact that I can listen to my podcasts from my phone (via Bluetooth) while I walk to the office and then plug the HALO2 to my office computer to listen to my music collection. The funny thing though, after you unplug the cable from the headset, you need to fold and unfold the headset to enable the Bluetooth connection again. A bit of an annoyance, wish it just has an on/off button.
The audio quality in calls is great too as most compact Bluetooth headsets can produce a so-so quality which hurts your ears at some point on maximum volume level. The Jabra HALO2 comes with AM3D Virtual Surround Sound 2.0 and also a Noise Blackout™ technology with dual microphones to make sure you have a great calling experience with the headset.
With up to 8 hours music time and 13 days standby time, there will be plenty of time before the juice runs out. Plugging the headset into the USB slot doesn't seem to charge it, however, which is a pity.
Jabra HALO2 Review – Conclusion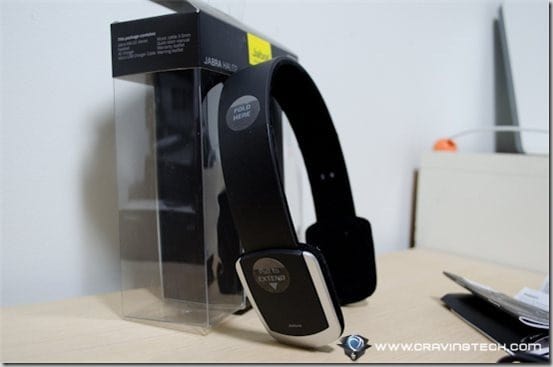 Jabra HALO2 is a stylish Bluetooth headset with a unique design. It goes from the traditional compact headset to deliver a much better music listening experience. It can also be folded for portability while saving the battery power at the same time.
The audio quality is crisp and clear, with an added Bass that doesn't come normally with a compact headset like this.
Jabra HALO2 Review – Pros
+ Stylish design
+ Wired and Wireless option (cable provided)
+ Easy to use
+ Volume slider design
+ Good Bass
+ Great audio quality
+ Can be folded for portability
+ 8 hours of music time & 13 days standby time
Jabra HALO2 Review – Cons
– Can't be folded flat
– Can't use Bluetooth when plugged
– Can't be charged via USB (while plugged)
– Has to turn it off and on to switch from wired back to Bluetooth
Note: Jabra HALO2 Review unit was provided for the review