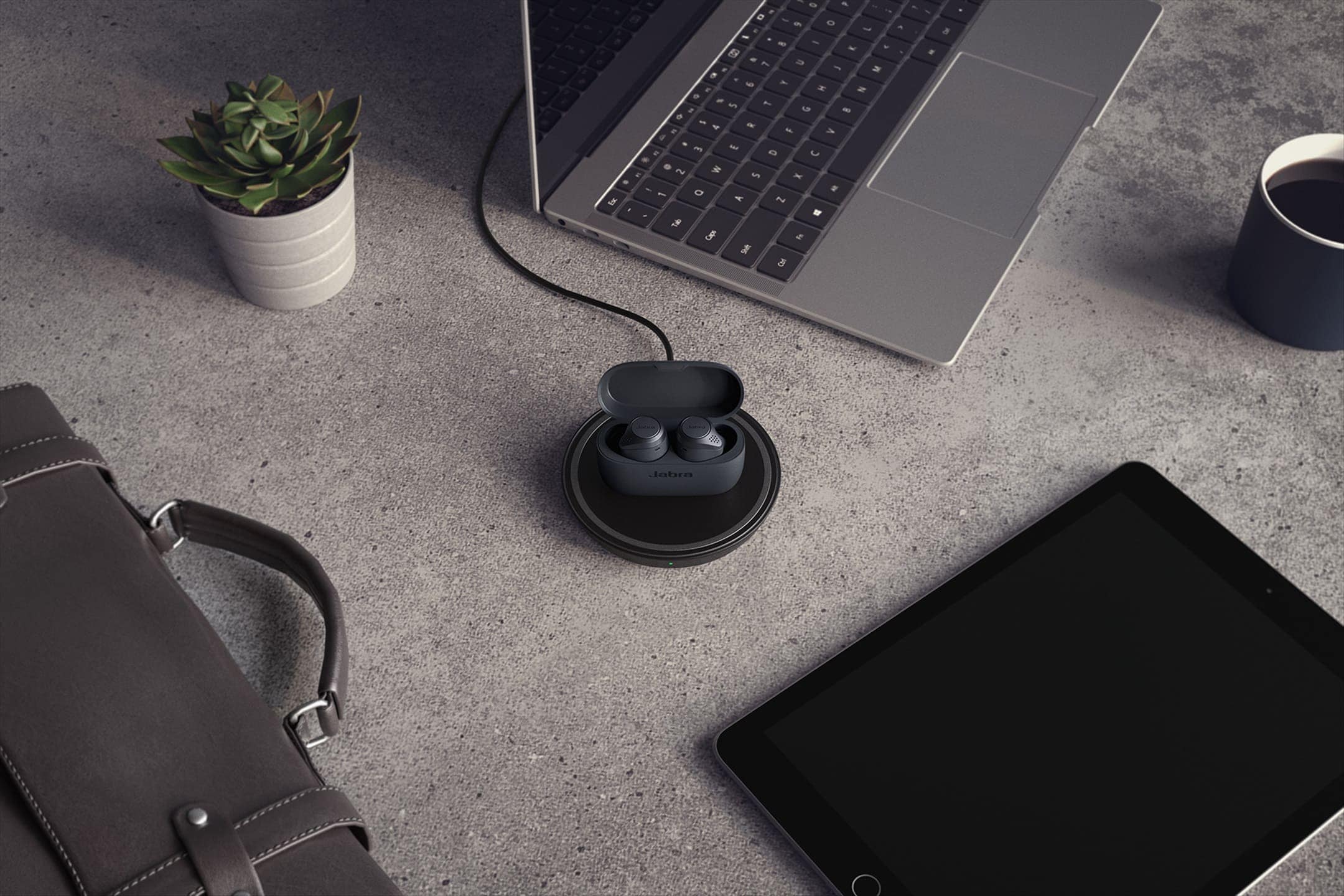 Jabra Elite 75t and Jabra Elite Active 75t (same quality but with waterproof, dust and sweat resistant) are some of the best-sounding earphones I've ever used and reviewed here at Craving Tech. Others definitely come close, but my ears usually want to go back to using the Elite 75t/Elite Active 75t somehow.
To charge their charging cases, however, you'd normally have to plug a charging cable in. I mean, it's not a big of a deal, but definitely not too convenient compared to competitors who offer cases that support wireless charging like the HUAWEI FreeBuds Pro.
Thankfully, Jabra has listened and now added a new case option that supports Qi wireless charging to both their Elite 75t and Elite Active 75t in-ear true wireless earbuds for just AU$20.99 extra.
Thanks to the new case, you can completely ditch that charging cable (though it still is included, just in case you don't have a wireless charging pad yet). It's very convenient and also practical to simply place the case on a wireless charging pad – which most of us should have one or two by now (I probably have 6 or 7 lying around everywhere around the house).
For example, with the S1 KIKR stand, I can now charge my phone and also the Elite Active 75t case at the same time. By getting rid of the cable, my desk is also clutter-free.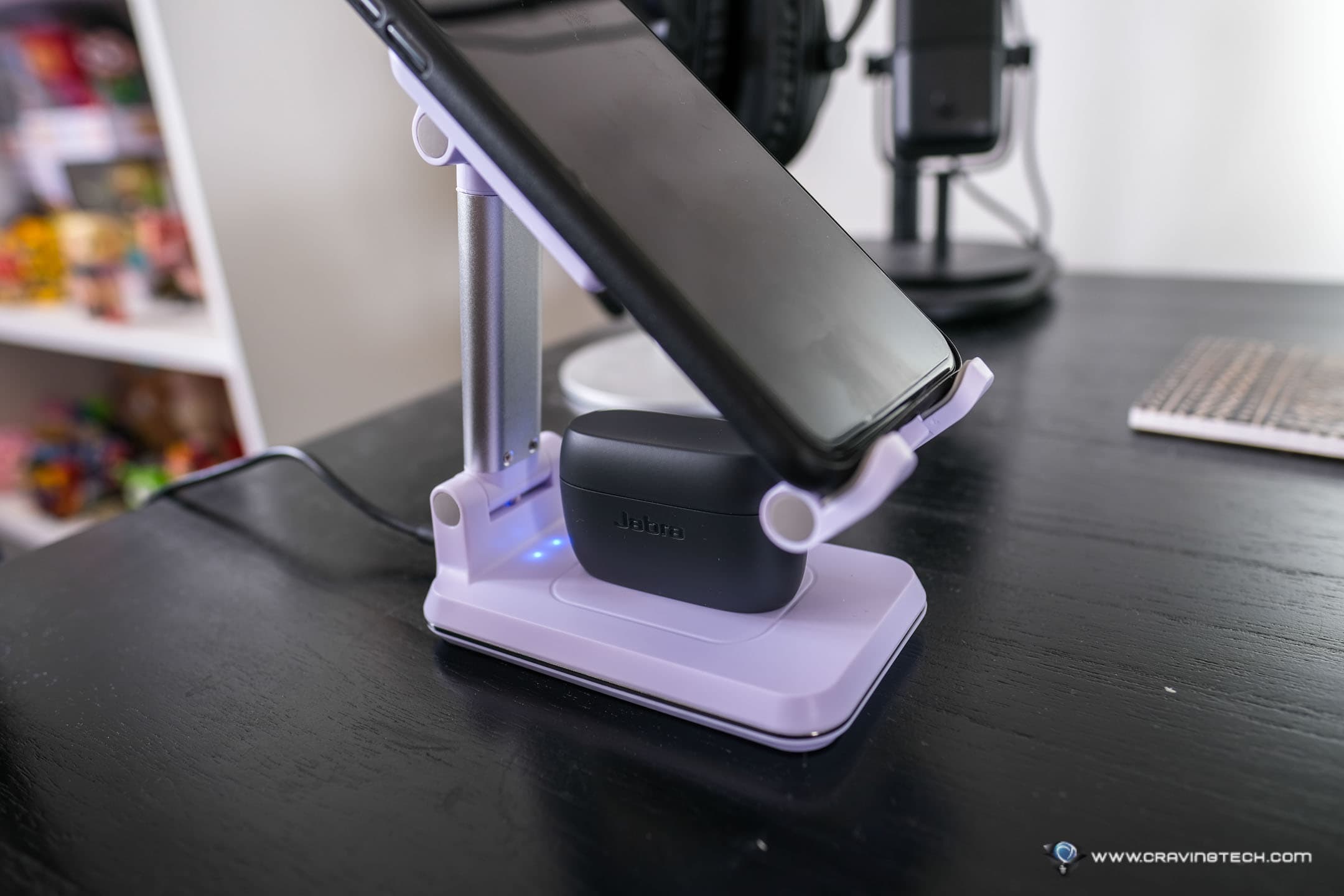 The Elite 75t and Elite Active 75t have up to 7.5 hours battery life, extending to 28 hours with the charging case. And now with the wireless charging option, you can always have the charging case charged while you are not wearing the earbuds. After listening to music with the Elite Active 75t, I tend to place the case on the table. Rather than charging it straight away (i.e plugging the charging cable) I normally wait until the battery on the case gets rather low.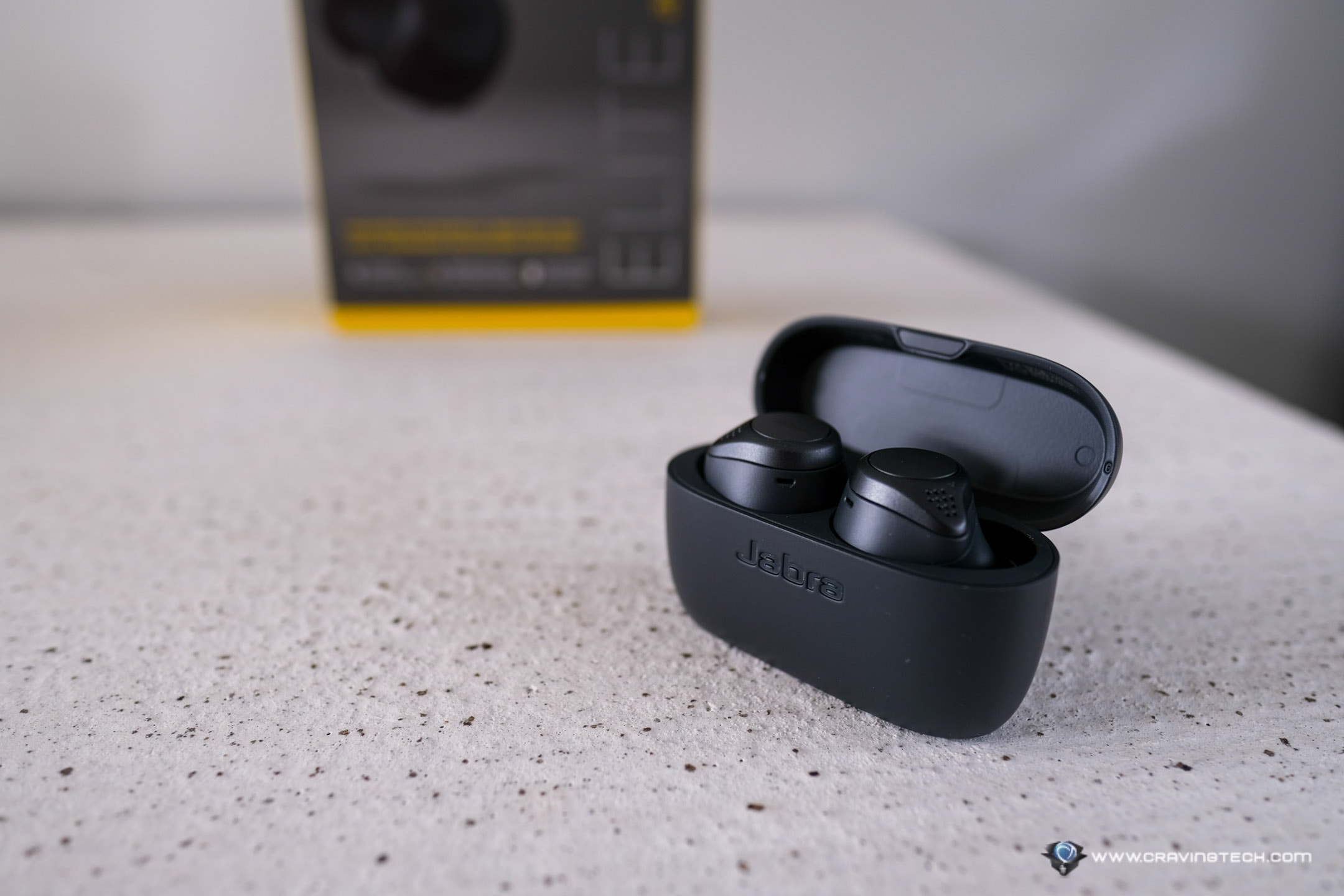 With the wireless charging convenience, however, I now place them straight on the charging pad – just because it's convenient to do so, rather than having to search for a cable.
As for the sound quality, you definitely won't be disappointed with the Elite 75t/Elite Active 75t. The sound is crystal clear with a nice balance between all the channels. You can also customise them further with the Jabra Sound+ app. And whether you are using an Android phone or iPhone, the Elite 75t/Elite Active 75t supports Google Assistant, Siri, and even Alexa.
The earphones have Active Noise Cancellation (ANC) and HearThrough when you want to hear your surroundings while you run around the block. I actually find that I'm using the HearThrough a lot more than I thought I would. It makes you feel as if you are actually not wearing earphones and also good for safety as you can hear cars or people while listening to music.
Elite Active 75t is IP57-rated durability and comes with 2-year warranty against dust and sweat. For athletes or those who are very active and like to push their exercises to the limit, definitely grab the Elite Active 75t.
Jabra Elite Active 75t are available in selected Australian retailers for AU$329 RRP, with the wireless charging case option for an extra AU$20.99 – totally worth it, in my opinion. The wireless charging earbuds are available in two colours: Navy and Grey.
Disclosure: Jabra Elite Active 75t with wireless charging case review sample was supplied but all opinions are mine