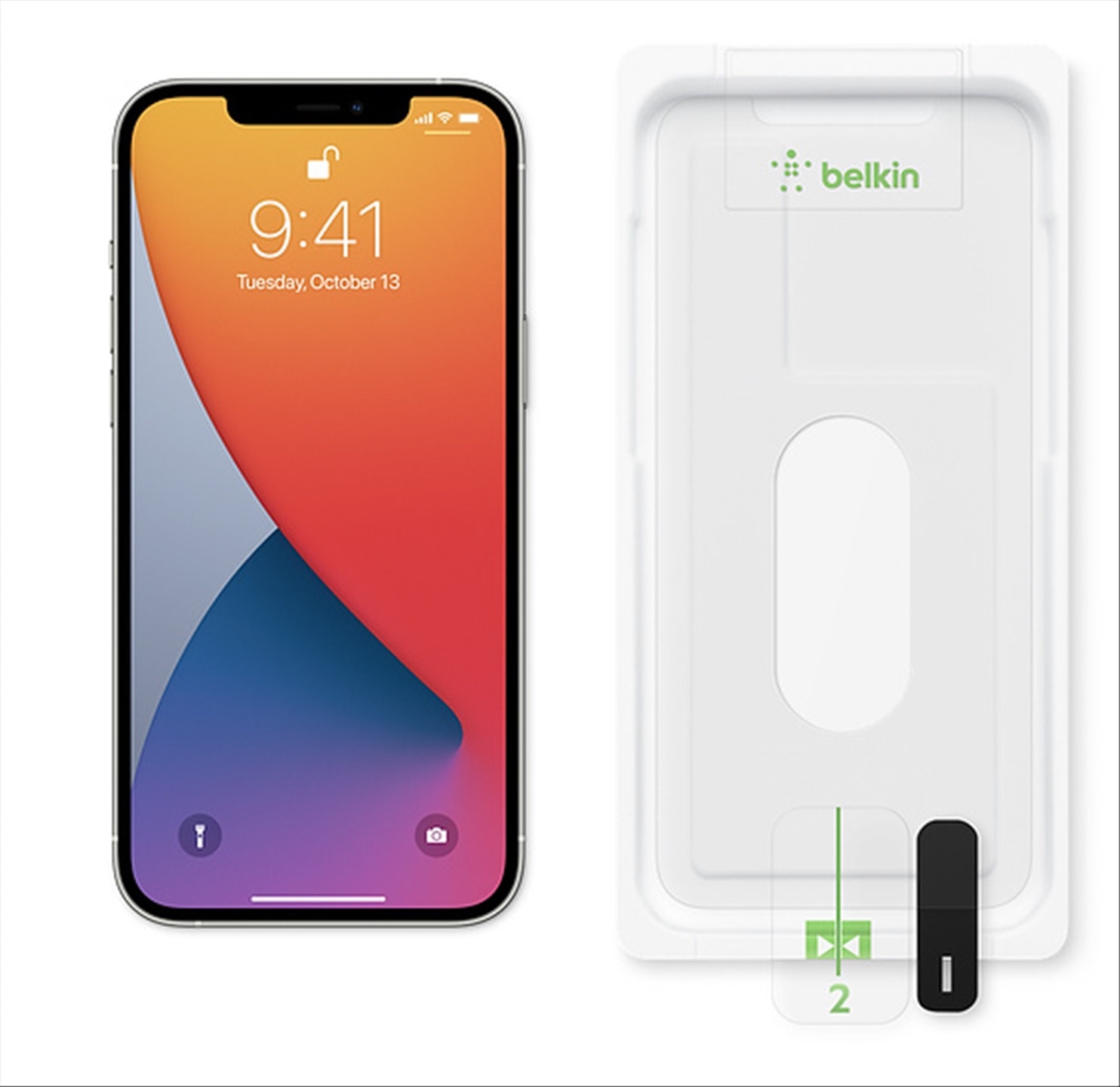 Belkin UltraGlass Screen Protector Review – Here for a review on one of Belkin screen protectors? Okay, so when Apple announced the iPhone 12 Pro/Pro Max for the first time and mentioned about the Ceramic Shield on the iPhone 12 display, many were hopeful. Could this be the ultimate iPhone screen that will finally be scratch-free and shatter-free?
Apparently not. While it definitely is the most durable iPhone screen ever, the screen can be scratched and cracked like before. I was hopeful too, but my iPhone 12 Pro Max screen is now protected by Belkin UltraGlass Screen Protector as I didn't want to take any chances.
I've had several mishaps with my iPhone before, such as dropping it on an asphalt road while on a trip in Japan or had someone dropped it while we had an engagement shoot overseas. Thankfully, it's protected by tempered glass/screen protectors, so the screen was always still intact.
I usually almost always recommend iPhone owners to grab Belkin screen protectors at an Apple Store, where you can request them to apply it for you. After all, applying screen protectors on your own without getting air bubbles is the hardest challenge in life. The second hardest challenge is to align a screen protector perfectly with your iPhone screen & its notch.
But, if you don't feel like visiting an Apple Store during the pandemic situation, you do not need to worry. An easy-to-use applicator is included in the packaging to make sure the protector is aligned perfectly. I was able to apply the screen protector to my iPhone 12 Pro Max on my own, free of air bubbles and perfectly aligned. Phew.
The packaging includes all the handy tools you need to help you in getting the air bubbles out like a cleaning cloth and a dust removal sticker.
So, about the Belkin screen protector itself, Belkin UltraGlass with German-engineered technology is actually twice as strong as a tempered glass. It is engineered for impact and scratch protection. I've had my iPhone 12 Pro Max inside my skinny jeans' pocket when I'm out and so far I haven't seen any scratches on it.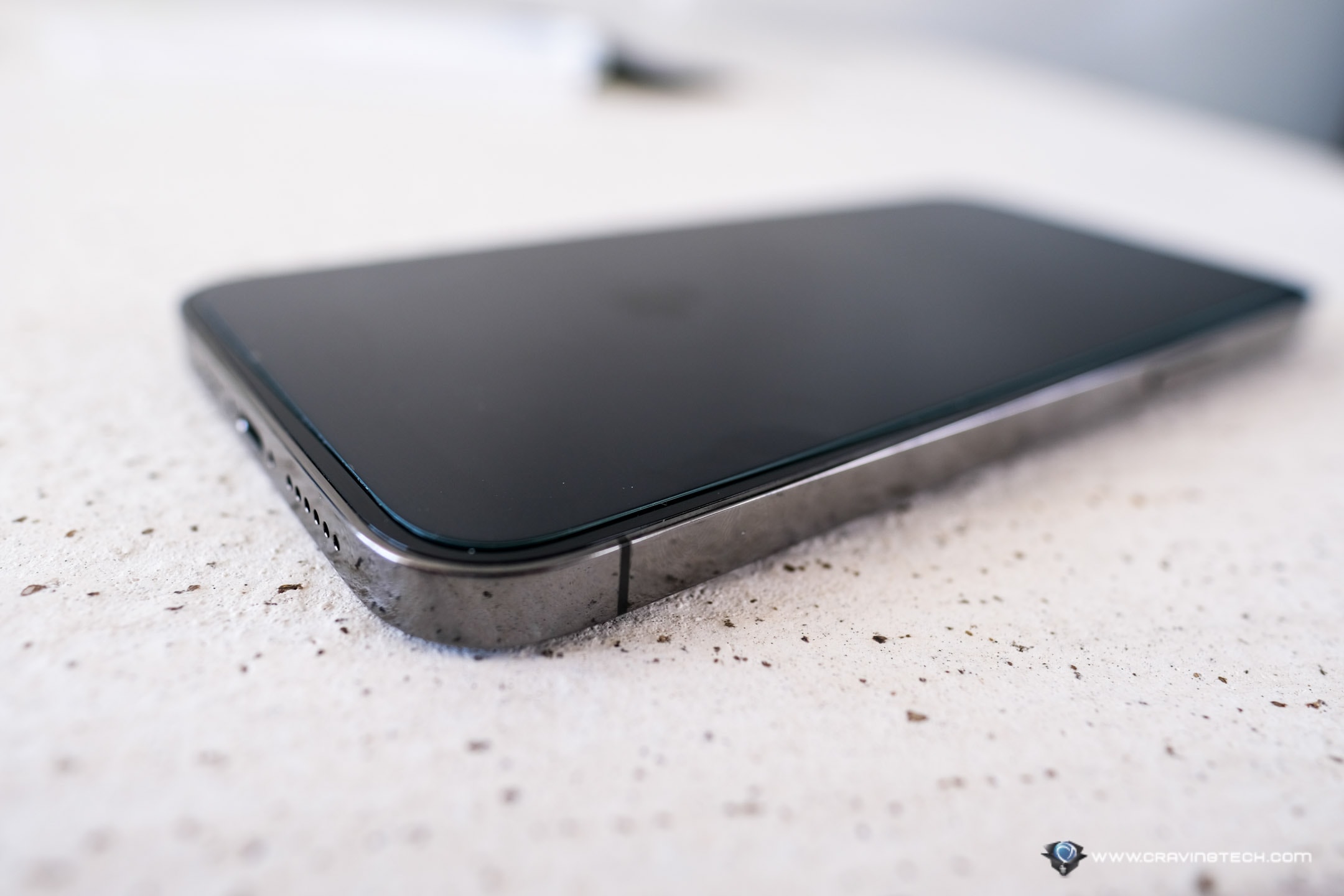 Mind you, I've had great experiences with Belkin screen protectors so far: on my old iPhone X and iPhone XS Max. I can definitely vouch for the quality of the UltraGlass for iPhone 12 Pro Max too.
The screen remains bright and clear as if the phone doesn't any screen protector on, and it's also smooth to the touch. Honestly, it feels as if you are interacting directly on the iPhone 12 Pro Max screen.
The only thing I'm not really fond of is how the UltraGlass "highlights" the iPhone's notch. I prefer Totallee's solution that covers the whole screen surface except the front speaker grill and sensor. It is a matter of preference, of course, but I don't really want to see the notch even when the screen is turned off. But Belkin has maintained the same design over several years so I guess people actually like it.
While it's incredibly slim at just 0.29 millimetres, Belkin UltraGlass will definitely protect your iPhone 12 Pro Max screen from scratches and worse, accidental drops. The force will go to the UltraGlass first (which will make a crack or dent), but your iPhone 12 Pro Max screen will remain intact. You can then just purchase another Belkin UltraGlass to replace, compared to paying a premium to repair the iPhone screen itself.
Belkin UltraGlass for iPhone 12 Pro Max costs A$49.95 and can be purchased online at Apple Online Store, but I'd recommend going there physically and get it applied for free by the guys in the store. It's better than having a risk (even if it's small) of getting a few air bubbles which would frustrate me each time I look at my phone.
Disclosure: Belkin UltraGlass for iPhone 12 Pro Max review sample was supplied for reviewing but all opinions are mine. Check out Belkin's site for more Belkin screen protectors for your phone