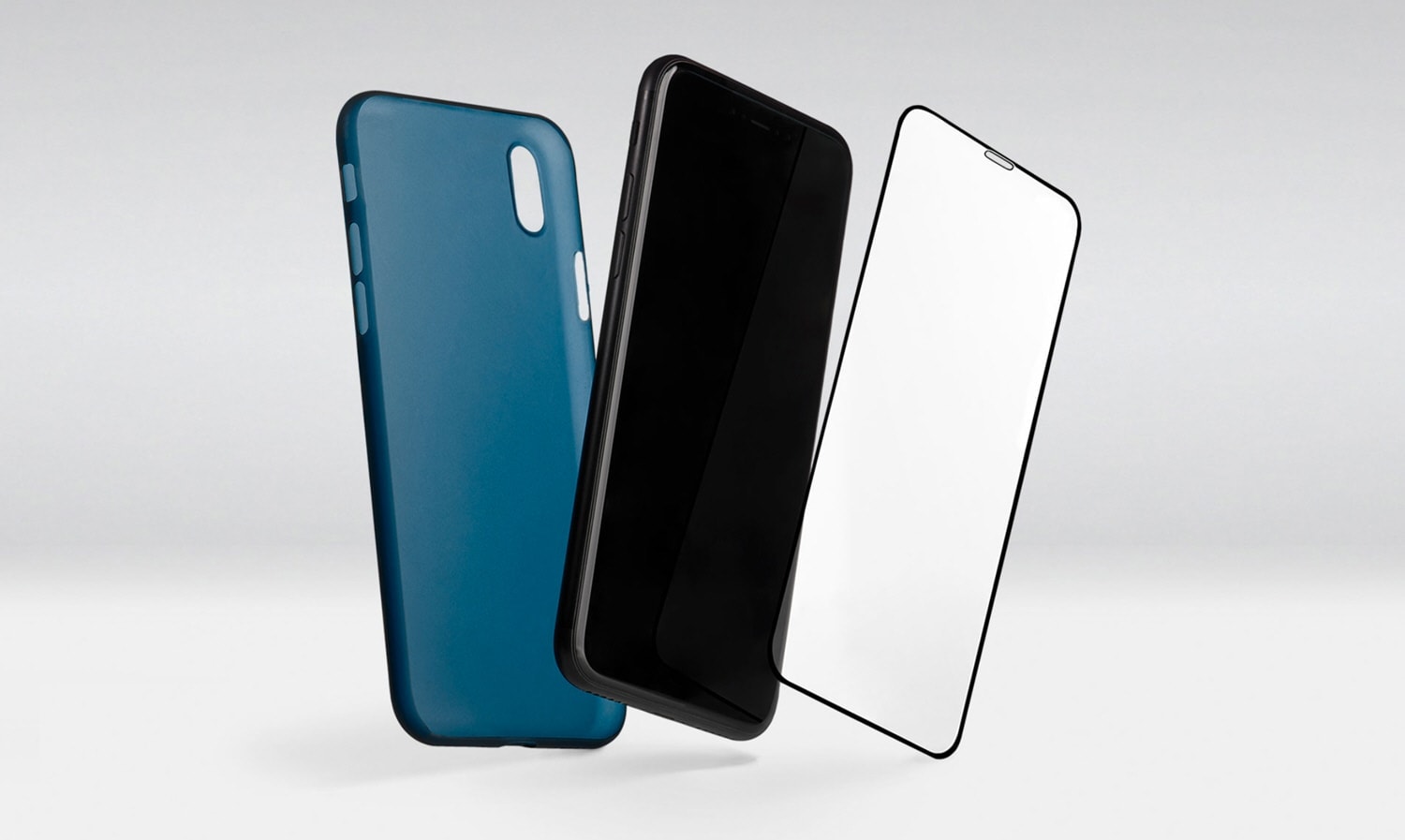 With every new phone purchase, comes the big dilemma. Should I cover it with a case? Should I applied a screen protector or tempered glass on it? Will it still look good?
While it's kind of funny that we dwell into these questions straight after deciding on which smartphone colour model we should get, this is serious business.
True, I always love the idea of looking and holding at a naked phone – the way luxurious smartphone is meant to be used. But it'll be at the cost of dents, scratches, or breakage.
This is why I love minimalist cases, and a thin tempered glass. I had 2 broken tempered glass so far because I (and someone else) accidentally dropped my phone. Thankfully, the glass takes the brunt and not the screen.
Totallee offers both cases and tempered glass protection at an interesting price point, and I've always loved how minimalist their cases are. In fact, I was using their cases for my old iPhone X and now, XS Max.
This Thin iPhone XS Max Case in Navy Blue comes with a matte material and only 0.02″ in thickness. It weighs less than 3 grams and fits the iPhone XS Max like a glove – with the right openings for ports, buttons, and cameras with precise engineering. The colour also gives the phone a nice accent.
Combined it with Totallee's new Tempered Glass Screen Protector, you get yourself the complete package. These two offer protection without the expense of comfort.
I like Totallee's subtler design compared to Belkin ScreenForce InvisiGlass on the notch area. Belkin's is thicker though so I'm not sure how good the thinner Totallee's tempered glass is in terms of offering protection, but time will tell, I guess.
Minimalist cases are also not for the clumsy ones. The thin case doesn't have much padding but more than enough to protect your luxurious phone from scratches and scuffed marks from everyday use.
If you are a minimalist or dislike bulky cases and screen protectors, definitely consider grabbing these solutions from Totallee.
Disclosure: Samples were supplied for reviewing but all opinions are mine and not paid