OPPO Reno2 Z Review – OPPO's smartphone is always attractively priced compared to how luxurious and expensive the phone looks, and for the features you'll be getting.
The OPPO R15 Pro has a smooth performance and striking look. Even the low-budget OPPO AX5s priced at AU$239 now, has great facial unlocking and Portrait mode (which you usually can't have on a cheap phone).
While high end OPPO fans might want to opt for the Reno 5G's flagship phone at AU$1,199, most are happy with OPPO's mid range phone which offers plenty.
And after looking at the OPPO Reno2 Z closely, I now understand why this phone has been really popular in Asia.
OPPO Reno2 Z Packaging
What I always like about OPPO's packaging is that they always include a matching case for the phone and has a screen protector already applied out of the box perfectly. This saves the extra costs and hassles.
The included leather case doesn't feel cheap and matches the phone perfectly.
OPPO Reno2 Z Design & Features
The review unit I have here is the Luminous Black model with"Twilight Mist" finishes. The back of the phone really looks beautiful, but it uniquely has subtle, neon hues surrounding the OPPO branding. I was mesmerised the moment I saw the glow for the first time. There is also a Sky White colour option but for some reason it doesn't have that cool, glowy looks.
OPPO Reno2 Z has a 6.5-inch AMOLED display (1080 x 2340 resolution) with 91.1% screen to body ratio. With a screen this big and almost filling the whole front, content consumption is truly enjoyable and immersive with the Reno2 Z.
The screen itself is bright and vivid, though struggling a bit when the sunlight is harsh – but I'm not sure if it's the screen, or the screen protector causing this.
Performance is pretty good, but of course you shouldn't expect a smooth, buttery scrolling operation found in those flagship phones. You'll experience a few minor stutters here in there while scrolling down social media feed, or when playing games.
OPPO has decided to place an on-screen fingerprint sensor to unlock the phone and it works great so far. I personally prefer this compared to having facial unlocking because it's easier to unlock when you have your phone on the table.
But where's the front camera? Where's the notch? When you actually switch to the front camera with the camera app, OPPO's selfie camera pops up mechanically (a feature that we first saw in their flagship phone, OPPO Find X). It's pretty cool to see this premium, cool feature in a mid-range phone.
The pop-up camera also gets a premium treatment and care from the OPPO design team. It has a drop protection which makes the camera retracts itself when the sensor senses a free fall. You can also change the colour of the indicator lights with up to 12 different colours to choose from.
Battery life is pretty good with the OPPO Reno2 Z, thanks to the 4,000mAh battery inside. It can definitely last the whole day, if not more (depends on what you are doing obviously).
Also an important feature that people might not pay attention to is the Dolby Atmos support and Hi-Res Audio certification.
Photos taken by OPPO Reno2 Z
One of the main features of a smartphone is the camera and OPPO Reno2 Z is no shy about it, even when you are not paying AU$2,000.
With OPPO Reno2 Z, you have access to the latest and greatest in smarpthone photography like Portrait mode with HDR, wide angle shots, and Ultra Dark Mode. For videography, you have video stabilisation, wide angle video, and bokeh effect video on the front camera. The bokeh effect is not perfect so it's not something that I'd use, but it should get better and better.
OPPO Reno2 Z Camera Specifications:
48MP Ultra-clear Main Camera SONY IMX586 | 1/2.0" Sensor | F/1.7 Aperture)
8MP Wide Angle Lens (119° | F/2.2 Aperture)
2MP Mono Lens (All-new O6 portrait mode)
2MP Portrait Lens (All-new O7 portrait mode)
What about taking photos in real life situations? Here are some shots taken with OPPO Reno2 Z.
With good amount of light, photos look great, including Portrait shots.
However, the Portrait shots can't handle complicated hair and struggling a bit on low light conditions (see the hair of my wife on the right side, which looks kind of funny):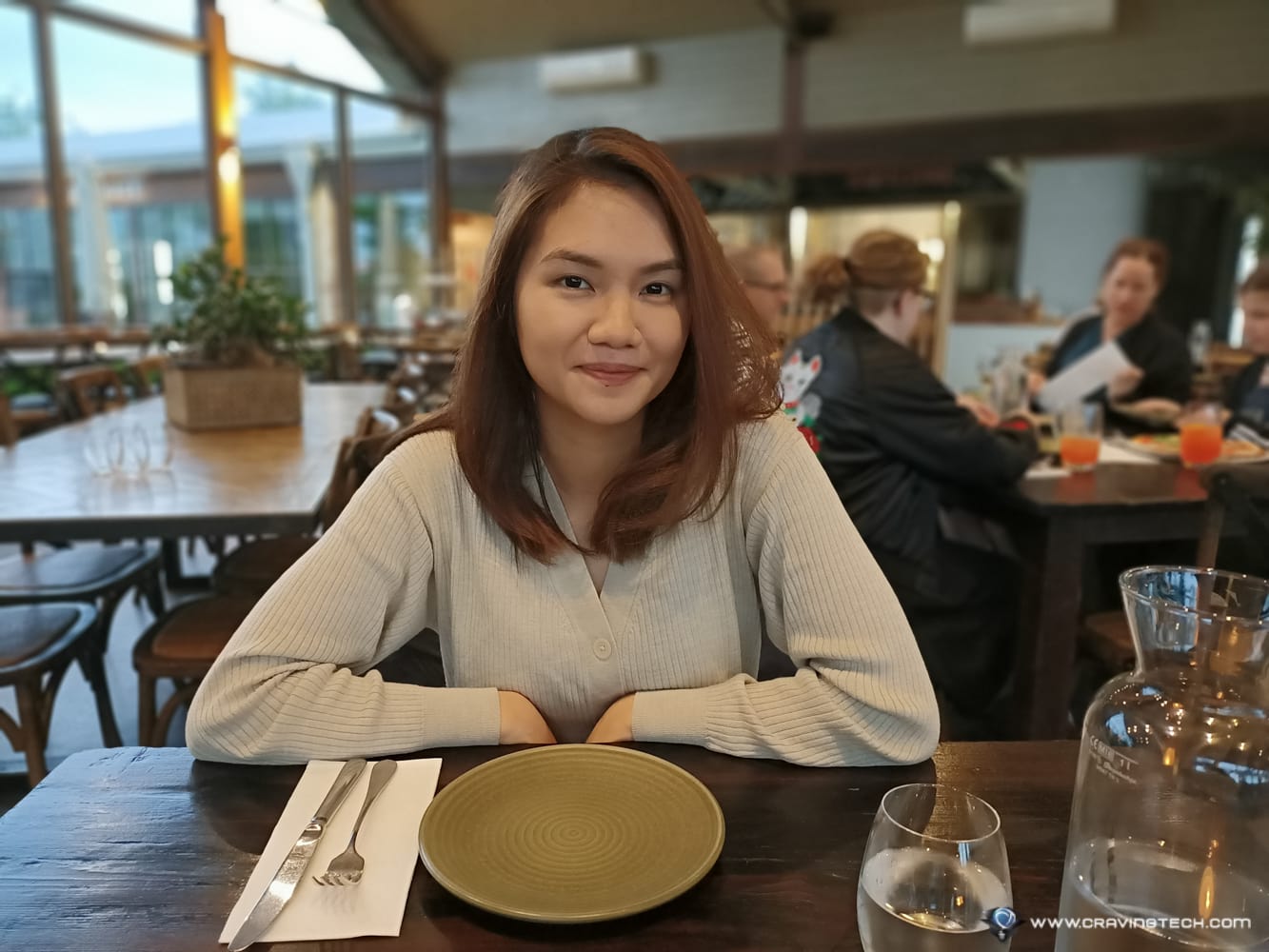 Some conditions don't look great as well on the main camera: low light indoor (washed out details, colour accuracy), harsh sun (struggling with the HDR), and low light outdoor (a lot of noise). They are okay for social media sharing as you can't really see the details too much, but you definitely can't compare it with high-end smartphone camera lenses like the Reno 5G.
For example, the photo taken by the OPPO Reno2 Z here (on the left) has a much warmer colour compared to the iPhone 11 Pro Max (which has a more accurate capture of the scene):
Food and fruit photos look lively. The one on the left was taken in the morning with sufficient light, and the one on the right was taken at the same restaurant, in the evening (low light).
All these photos were taken using OPPO's automated settings with AI that smartly identified my scenes from Food, Portrait, and even Group Photos (which automatically tried to focus on the subjects' faces).
OPPO Reno2 Z Review Conclusion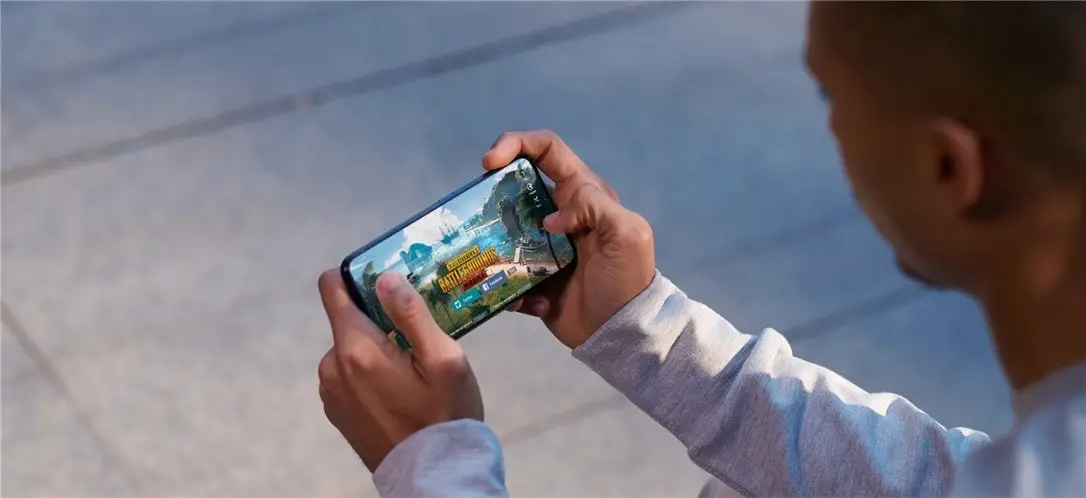 At $599 RRP, OPPO Reno2 Z offers plenty for the money – including amazing design and feel of the phone, accessories, and good camera shots to share in your social media feeds.
Sure, there is no wireless charging (but it has USB Type-C!) and the camera struggles in HDR and low lit conditions. But at a third of the price of a high end phone, you'll get more than you'd bargain for.
If taking super awesome photos is your primary concern, I'd suggest to shell out more cash for the higher end OPPO Reno 5G (make sure to check all the photos I took with the Reno 5G phone on the review article).
OPPO Reno2 Z is available at major retailers around Australia like JB Hi-Fi, Officeworks, and more. Also available at Amazon.
Disclosure: OPPO Reno2 Z review sample was supplied for reviewing but all opinions are mine and not paid
OPPO Reno2 Z
Summary
OPPO's mid range phones have always been a good value for the money. The OPPO Reno2 Z has a great design & cameras, plus other premium features added
Pros
Sleek design, like a high-end smartphone
Good cameras
USB Type-C 
Dolby Atmos & Hi-Res Audio
Cons
No wireless charging
Cameras struggle in low light & HDR scenes