OPPO AX5s Review – OPPO has just released a new low cost mobile phone OPPO AX5s and it could be your new favourite smart phone.
With a decent screen size of 6.2 inches and HD resolution of 1520 x 720 pixels, you could enjoy your favourite movies on this phone quite comfortably. The 4,230 mAh battery ensures that you can enjoy a decent amount of screen time before you need to charge the phone again. But you would not want to know that. If you are still reading this, you would rather know how much battery I have left in average after a day's usage rather than what they put in the specs (it's 50% – 60% by the way).
So without further ado, let's dig into it.
The first thing I noticed was the slick design and how it gave a different meaning to "full screen" as the screen filled the entire surface of the phone. It fits nicely in my hand and it is really easy to navigate around. Since the screen is larger than my old OPPO A57, it fits more app icons per page and it just feels that I have a lot more "real estate" to play with.
The second thing i noticed was the speed. The processor with 3GB RAM is a lot quicker than the OPPO A57. Having many apps open at the same time does not seem to bother this device even a little bit. Now this is a big plus. It's always troublesome to have the phone freezing in the middle of your favourite movie.
The next thing I want to talk about is the face recognition technology to unlock the phone. Obviously it is a welcome upgrade from the finger print technology. But there are two thing I rather not have about it. Firstly, it can only store one face to be recognised so I cannot register my partner on it. Obviously you can have more than one finger prints to store on my old Oppo A57. Secondly, it is very inconsistent in the dark for obvious reasons. I actually wouldn't mind having the finger print unlock tech as a fallback so I don't have to re-enter my PIN every night when I use my phone in bed.
I am also a little bit disappointed with is the GPS signal strength. For some reasons, when using my favourite running app, the GPS signal is not strong enough to record my running progress trail. I've tried a different running app and the result is the same. To be completely transparent, I run in Carlton Gardens near the Melbourne CBD where GPS accuracy sometimes can be skewed due to high-rise buildings, but having said that, this was not a problem with my OPPO A57 and to have a newer phone having this issue is a bit of a downer.
Now the feature I like best about this phone is the Portrait mode of the camera – considering this phone is for the low-end market. It lets you focus on something in the frame and blur out the rest (normally also known as bokeh effect). The photo results are sublime.
Here is a photo with the normal mode: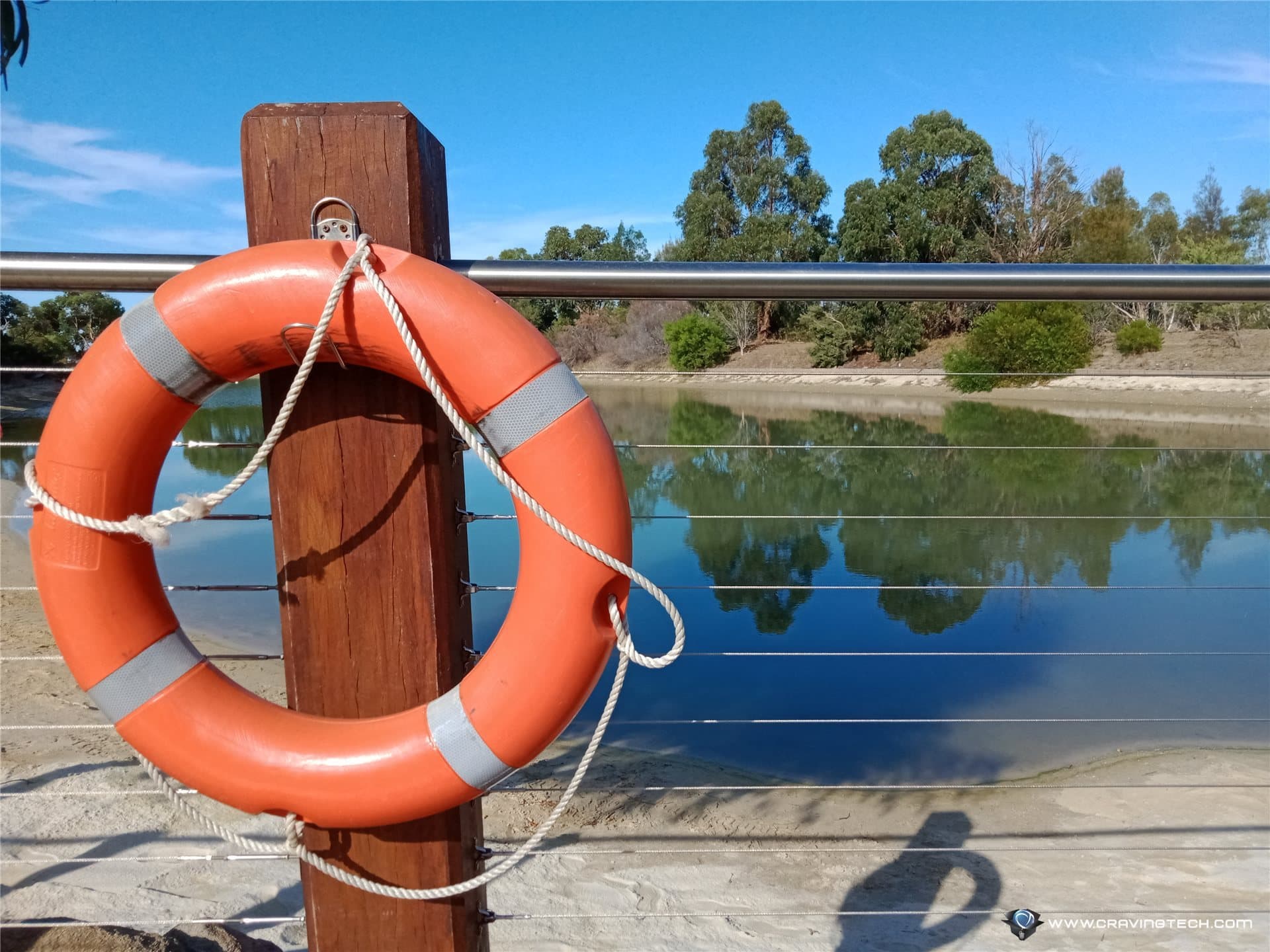 Here is the same photo with the bokeh effect in portrait mode:
Here are some other pictures in portrait mode:
I can say that I am extremely happy with how the photos turn out.
All in all, I think this device is awesome. For such a low cost, it has everything you want in a phone and more. You can get the OPPO AX5s from JB Hi-Fi, Telechoice, Yes Distribution and Mobileciti with AU$299 RRP, either in Black or Red colour. Also available at Amazon U.S.
Disclosure: OPPO AX5s review unit was supplied for reviewing but all opinions are mine and not paid