OPPO R15 Pro Review – OPPO had already announced their new, high-end, flagship smartphone the OPPO Find X, but they don't fall shy to release their latest offer on the mid range market too.
The OPPO R15 Pro is definitely aimed towards mid-range market just like the previous OPPO R11s I reviewed here at Craving Tech. A mid-range phone doesn't normally have the best camera lens and the most powerful phone processor.
However, to my surprise, this is probably the first time I've ever used a mid-range phone and don't feel the urge to go back to a flagship, higher-end phone. That is because the R15 Pro is very well-designed and has that shiny, premium feel of a high-end phone overall with great performance.
OPPO R15 Pro Review – Packaging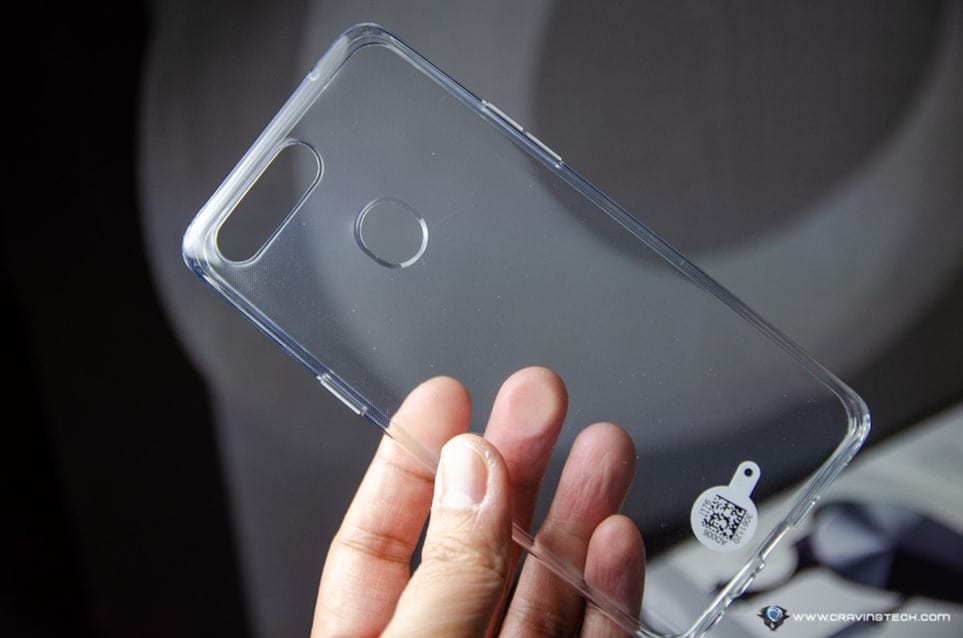 As usual, OPPO includes a case and also a screen protector already applied on the screen. I definitely prefer this type of case compared to the one included in the OPPO R11s.
OPPO R15 Pro Review – Design & Features
OPPO R15 Pro features a really nice, premium, and shiny glass back – unlike its predecessors. This makes the phone really look and feel like a high-end smartphone (like the Samsung Galaxy Note8 I reviewed).
The glass is actually a Corning® Gorilla® Glass 5 (on both the front and back of the device) which as we all know, a tough glass material used in almost all smartphones out there in the market. While I didn't feel like having a hard drop test for the sake of reviewing, it should be able to withstand some impact if you get unlucky.
Infused with streaming colours (Red on my review device), the glass gives out a shiny, gradient effect. Love it.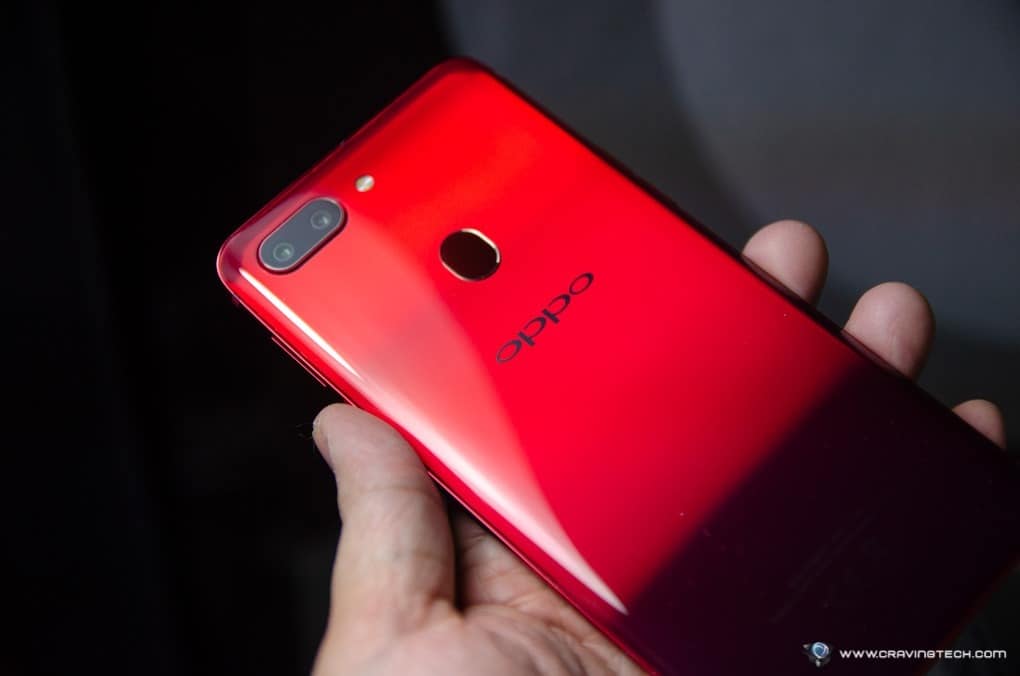 The phone feels heavier due to the glass material compared to the previous OPPO phones, but it feels smoother and luxurious on the fingers. If you don't like super-light phones, OPPO R15 Pro will feel at home.
OPPO R15 Pro has a 6.28 inches screen (Full HD+ 1080) with 89% of screen ratio which makes it feel like a one, seamless phone. It's breath-taking as well to watch videos or play games on a screen ratio this big. There is also a full screen mode that I like, where the ColorOS stretches nicely to fit the game or video on the whole screen.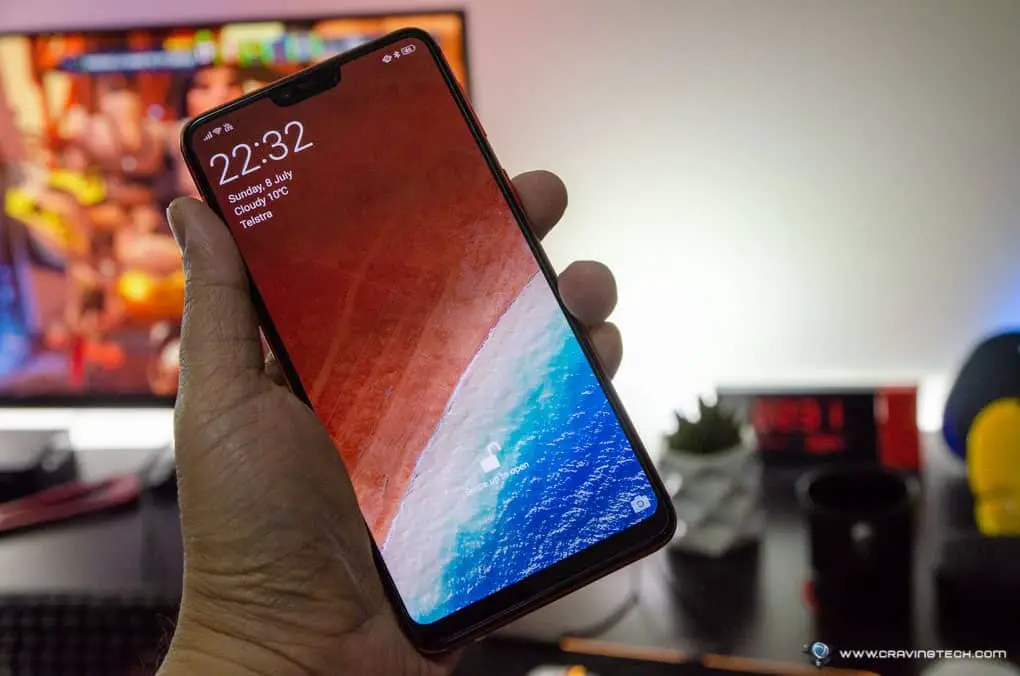 It also "features" a notch as a result. Whether OPPO purposely designs it like Apple does their iPhone X, it does not matter. Hate it or like it, it's there.
OPPO R15 Pro Review – Performance
Phone gives out the smoothest performance I've ever experienced in an OPPO phone. It is quite surprising actually, considering the R15 Pro is sold as a mid-range phone. Powered by a Snapdragon 660 processor with 6GB of RAM & 128GB of storage, things feel really smooth as I used the phone daily for around a couple of weeks to review.
There was no input lag, games ran great without choppiness (its built-in Game Acceleration Mode and Adreno 512 GPU might have helped here), and scrolling through my social media feed felt smooth. Definitely not on-par to a high-end phone like the Samsung Galaxy and iPhone, but it doesn't stutter and laggy.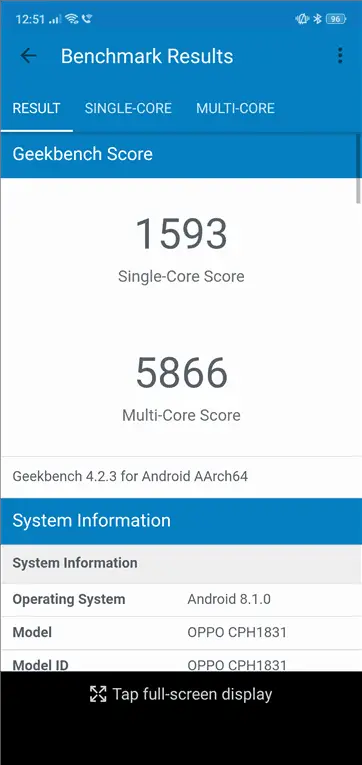 Face unlocking is fast and reliable too so far, but there's also a fingerprint sensor at the back of the phone. Surprisingly, I use both of them in different occasions (depending on how I hold the phone or what situations I'm in).
OPPO R15 Pro is powered by ColorOS 5.0 running on top of Android 8.1 Oreo. ColorOS supports iPhone X gestures that I like so you can have a whole screen without the need of having a Back, soft button.
Notifications are still a problem on ColorOS 5.0, thanks to its aggressive battery saving algorithms. You still need to mark unpopular apps that you use to make sure they will not be closed off completely. I'm quite familiar with ColorOS so I know how to do this, but new OPPO users might be puzzled and frustrated to find why their reminders don't remind them at all. ColorOS themes are also great looking but suppress all app notifications – which removes the point of having a cool theme.
OPPO R15 Pro Review – Camera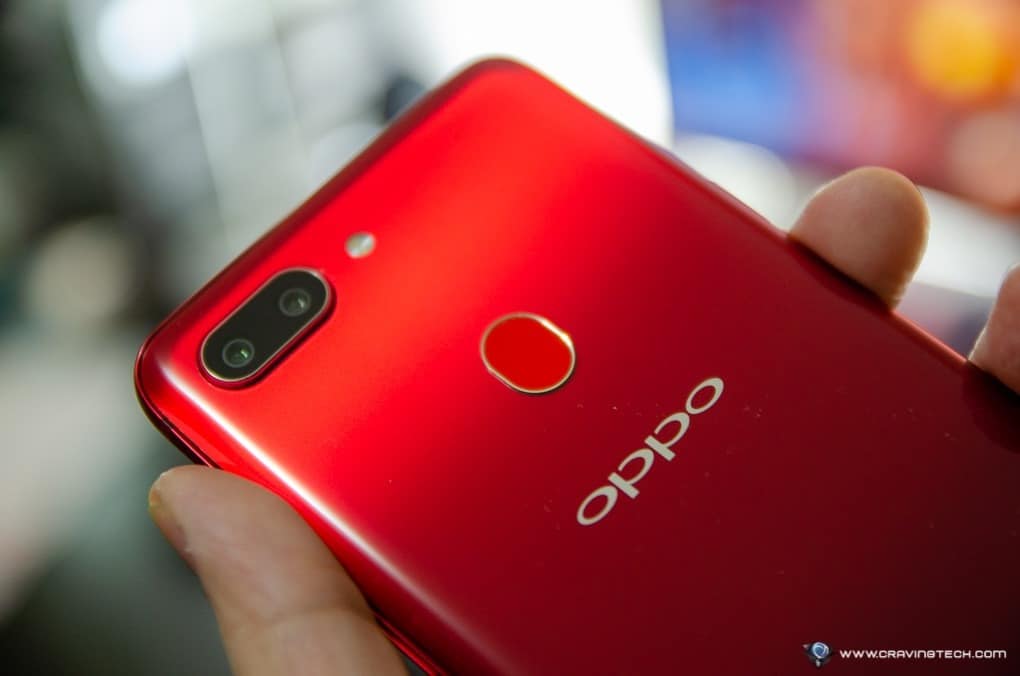 Despite of how much tech OPPO has placed inside the R15 Pro (such as the Sony IMX519 sensor), the photos quality cannot be compared to a higher-end smartphone and in fact, feels similar to the previous OPPO R11s.
Not saying that OPPO R15 Pro takes bad pictures, as you can see from my tests, photos come out pretty good in outdoor or when there is good lighting.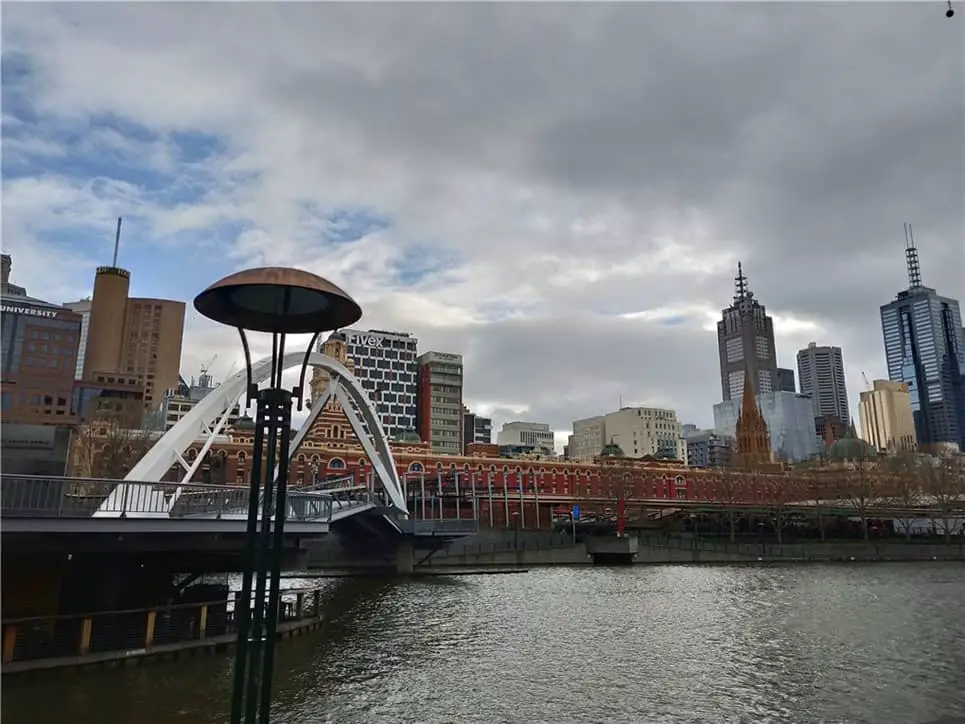 In low light situations, I can see OPPO's postprocessing at work, trying to smooth out the artefacts and grains from the noise. As a result, photos are missing their sharpness but again, you don't buy this phone to get the latest and greatest camera.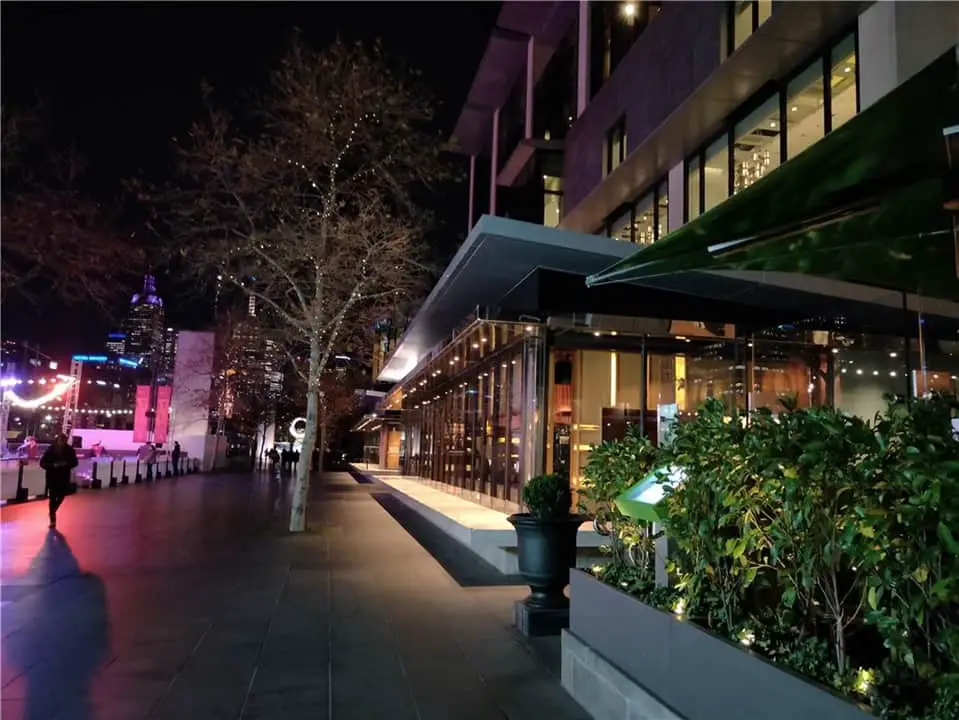 Selfies look good on the OPPO R15 Pro and we all know OPPO places lots of effort in making sure their phones are also called "Selfie phones" by many of their fans.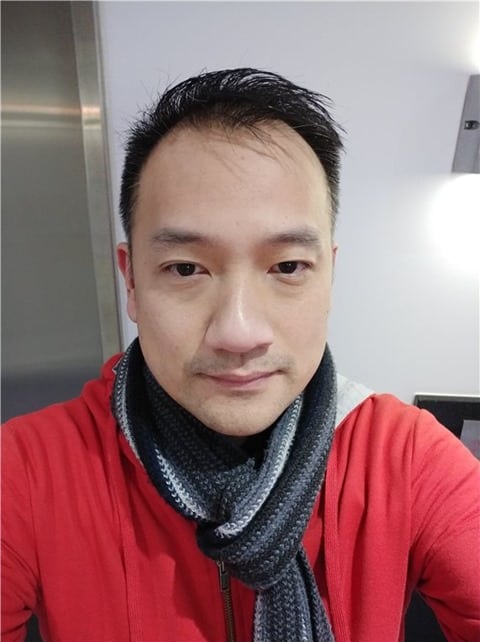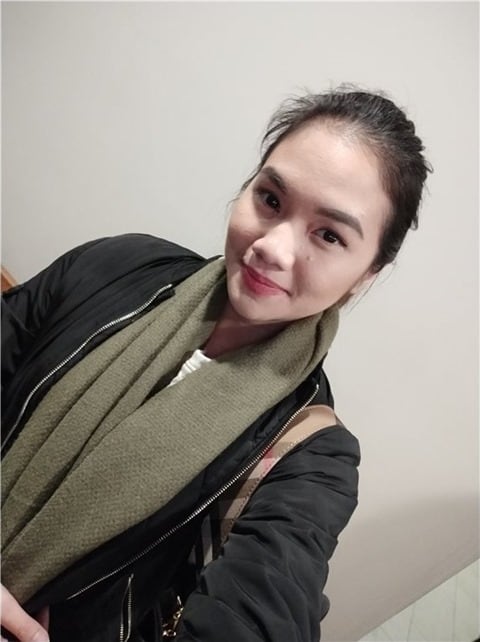 With AI Scene Recognition, the phone will try to identify what kind of photos you are taking and then adjust some settings to make that photos pop more. For example, when I tried to take a photo of my dinner, the phone recognised that by displaying the icon on the top left of the screen.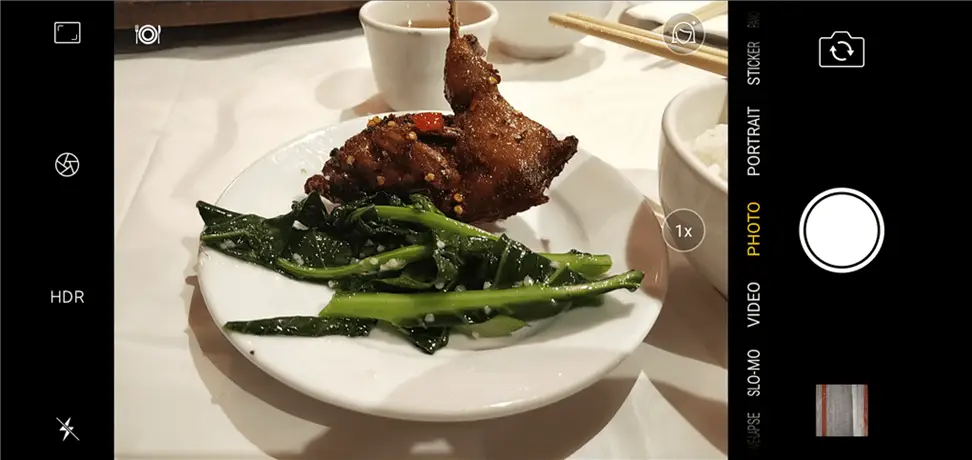 Portrait mode is not bad either, but the photos feel washed out compared to taking it without.
OPPO R15 vs OPPO R15 Pro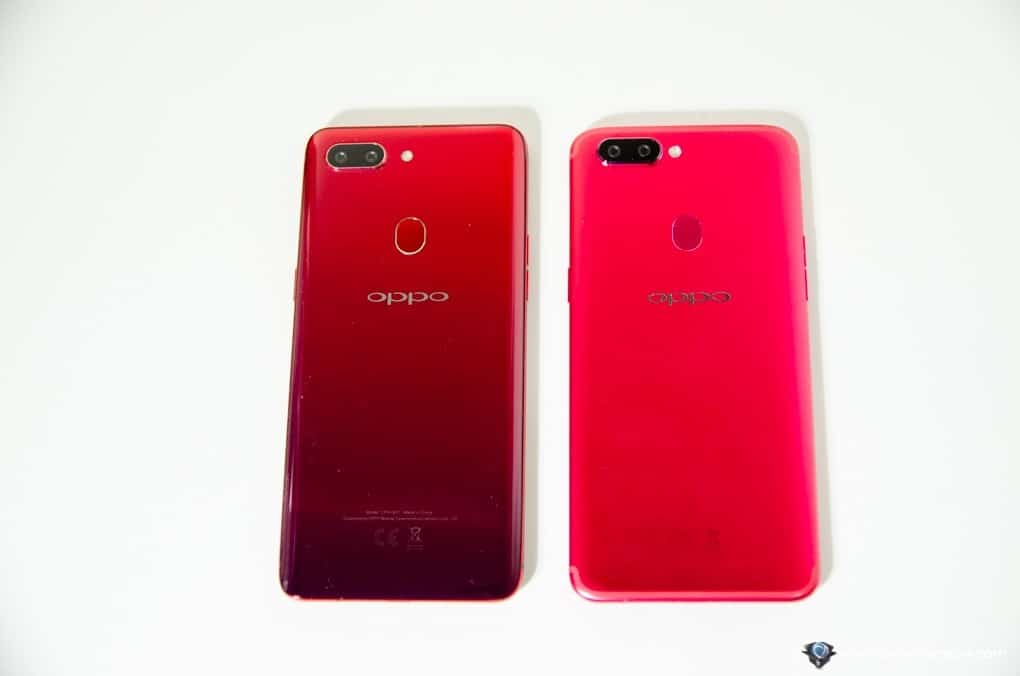 A short spec comparison between the R15 and R15 Pro that I know of:
Helio P60 vs Snapdragon 660 processor
Mali-G72 MP3 vs Adreno 512 GPU
3,450 mAh vs 3,430 mAh battery
Rear Camera: 16MP + 5MP dual lens vs 16MP + 20MP dual lens
If you feel like upgrading from an R11s to R15 Pro, do it because you'd want a more premium feel of a phone and for the better performance.
OPPO R15 Pro Review – Conclusion
OPPO R15 Pro is a major leap from the previous OPPO phones with excellent performance and a buttery smooth experience on a mid-range phone. With the glass back design, OPPO R15 Pro feels as premium as it can be (it feels like holding a Samsung Galaxy phone) with almost half of a price of a higher end phone.
OPPO R15 Pro is a mid-range phone that does not urge me to go back to using my higher end phones. This is the OPPO phone you should get, at least until the Find X (if you have the budget).
You can purchase the OPPO R15 Pro for A$779 RRP at JB Hi-Fi and many other retailer stores in Australia (The Good Guys, Officeworks, RetraVision, Woolworths Mobile).
Disclosure: OPPO R15 review sample was supplied for reviewing but all opinions are mine and not paid