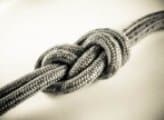 Announced almost at the same time, Google and Facebook claim new URL shorteners available on the internet: the goo.gl and fb.me!
These 2 URL shorteners, unlike bit.ly or many others, are not available directly to us just yet. The goo.gl only works with the Google toolbar and FeedBurner whereas the fb.me only works if you are sharing a link on the Facebook mobile (done automatically by the system).
The Google URL shortener, goo.gl
According to the Google official announcement post, goo.gl uses the Google's global infrastructure that offers the following benefits compared to other URL shorteners in the market:
Stability: Google's scalable, multi-datacenter infrastructure provides great uptime and a reliable service to our users.
Security: As we do with web search, shortened URLs are automatically checked to detect sites that may be malicious and warn users when the short URL resolves to such sites.
Speed: At Google we like fast products and we've worked hard to ensure this service is quick. We'll continue to iterate and improve the speed of Google Url Shortener.
The Facebook URL shortener, fb.me
According to Inside Facebook, fb.me works automatically and only if you are sharing URLs on the Facebook mobile. However, you can also use fb.me to point to a profile's URL (if you haven't applied for your own URL at Facebook, check out my post on how to get a Facebook unique URL for your Facebook profile). So for example if you have registered a Facebook URL profile www.facebook.com/johndoe then people can use fb.me/johndoe to access your profile.
What's your favorite URL shortener at this time? Mine is bit.ly because I've already remembered it somehow :)