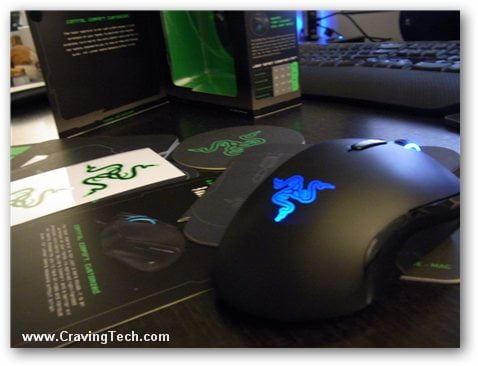 Got the Razer Imperator review unit today and excitedly opened the package up. The Razer Imperator is the latest gaming mouse from Razer, optimized for right-handed gamers only. I've made my first unboxing video here too. Check it out.
Razer Imperator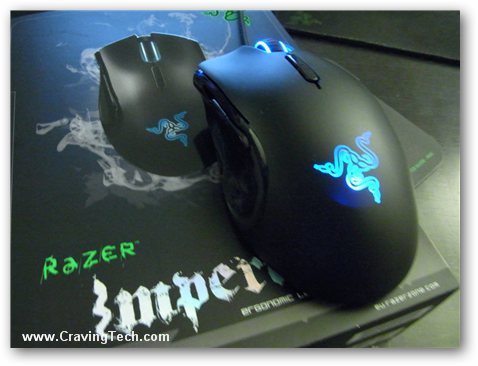 From the press release:
Carlsbad, Calif. – November 24, 2009 – Razer™, the world's leading manufacturer of high-end precision gaming and lifestyle peripherals, today announced the Razer Imperator™, a right-handed ergonomic mouse for palm and fingertip gamers. The Razer Imperator is designed with gaming-grade ergonomics in mind – contours and grooves specifically crafted to enhance aggressive mousing movements made by gamers.
"Ergonomics and control were the key objectives with this mouse" said Robert "Razerguy" Krakoff, president, Razer. "Your grip stays locked and planted no matter how often you lift and swipe your mouse while playing. One of the typical complaints of gamers is the difficulty in reaching the side or thumb buttons on a mouse. We have pioneered adjustable side buttons that slide and lock into your ideal thumb position. You just can't get a more custom tailored fit than the Razer Imperator."
About The Razer Imperator
Contoured for comfort, the Razer Imperator delivers gaming-grade ergonomics that reduces strain during extended gameplay and provides added grip during aggressive mousing movements. The Razer Imperator also features Razer's first adjustable side buttons to ensure customized positioning for a variety of hand sizes and gaming grips. In addition to its ergonomically-designed form factor, the Razer Imperator comes armed with the 5600dpi Razer Precision™ 3.5G laser sensor for nothing less than pinpoint precision
Razer Imperator Unboxing Video
Razer Imperator review coming up!