Magicube is a fun, building block system made up of magnetic cubes of different shapes that you can attach to one another, unleashing creativity and fun at the same time.
These cute and easy-to-play cubes come in variety of shapes too.
Rather than having the traditional squares and triangles, Magicube has more available shapes like quarter circle, half sphere, and half cube.
The cubes are made with 100% recycled plastic and available as a 6-piece starter set, a 9-piece animal-themed set, a 13-piece set which includes wheels and magnetic wheelbases. The one I have here is the 13-piece set.
A handy quick user guide shows what your little ones can build using these variety of shapes but of course, creativity is encouraged but it's good to show something to start with. They are somewhat cute, but also cool thanks to the wheels set. It's like being able to design and make your own car.
Apart from cars (or a four-wheeled imaginary vehicle), you can make a variety of objects and shapes like trains, animals, structures, or even characters.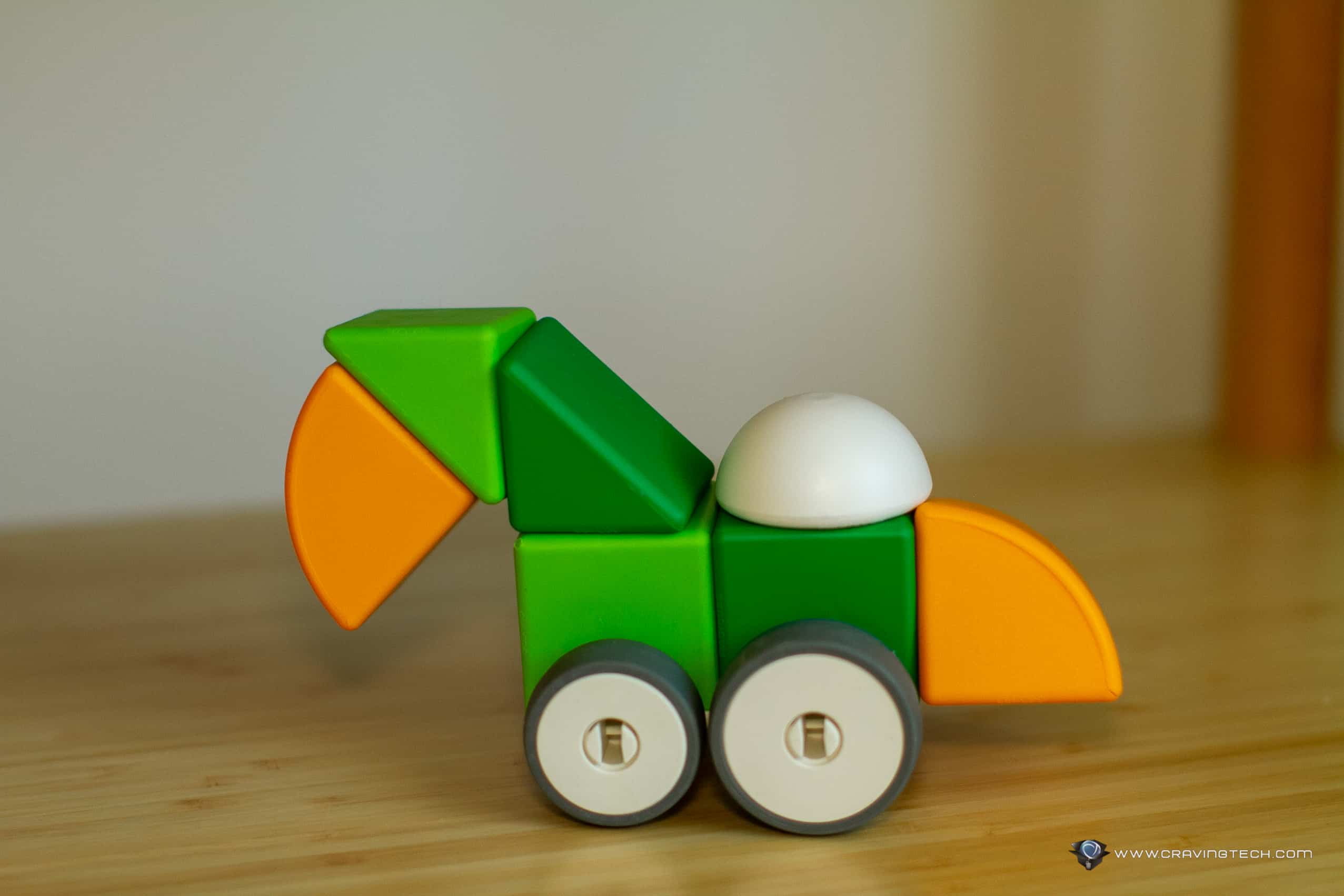 The magnets are not as strong Connetix tiles (if you have one) so they are quite easy to take apart from each other but at the same time, they can sometime get separated too easily if handled roughly.
These cubes are made for kids of age 1 to 5. While my 15 months-old son hasn't developed the skill yet to make complex objects and structures (he's still interested in munching these cubes sometimes), it's a great tool to develop his manual skills as he grows older.
He has started to learn how to take and place a few cubes together like taking the wheels out from the wheelbases.
These Magicube are great to make sure that you don't introduce screens too early to your kids. We tried not to give an iPad to our son too early as we've seen and heard how dangerous this is. As he grows older, obviously learning from an iPad with an Osmo kit, say, would be quite beneficial but it's still months away.
If you are looking for something fun and "Lego" like building blocks to enhance your kids' creativity, make sure to check these Magicube Shapes.
The Magicube Shapes Recycled Wheels 13 Piece Set retails for A$49.99 and available from Kidstuff.com.au
Disclosure: Magicube Shapes Recycled Wheels 13 Piece Set review sample was supplied for reviewing