This blog's January 2009 statistics: 28,770 visits, 42,307 pageviews.
Referring Sites – 9,496 visits
Search Engines – 17,055 visits
Direct Traffic – 2,203 visits
Other – 16 visits
Total money made online in February 2009: $329.28
Referring Sites Breakdown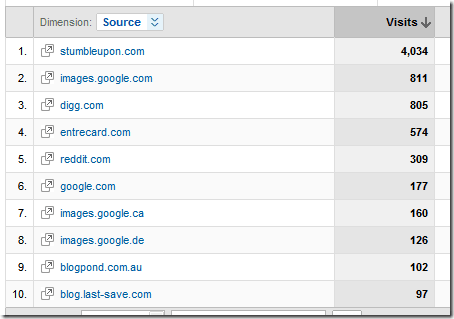 Income made online in February 2009
Private Advertising – $225
Google AdSense – $77.06
BuzzLogic – $22.25
ASE Adnet: $4.97
February 2009 Post Highlights
Traffic was somewhat lesser than the previous month due to a drop in social bookmarking sites traffic. I had to admit that I didn't do much promotion in this area. Traffic from social bookmarking sites is never stable anyway so I'm still quite happy to see that my search engines traffic is still strong and growing steadily.
I also found out last month that this blog is actually ranked #11 in Australia on the Top 100 Australian Blogs Index!
The rank is based on Alexa Rank in Australia, Global Alexa Rank, and Technorati Rank. I was pretty surprised as I have never expected this to happen! Just a few steps away now (yeah, right) to beat Darren Rowse from Problogger!