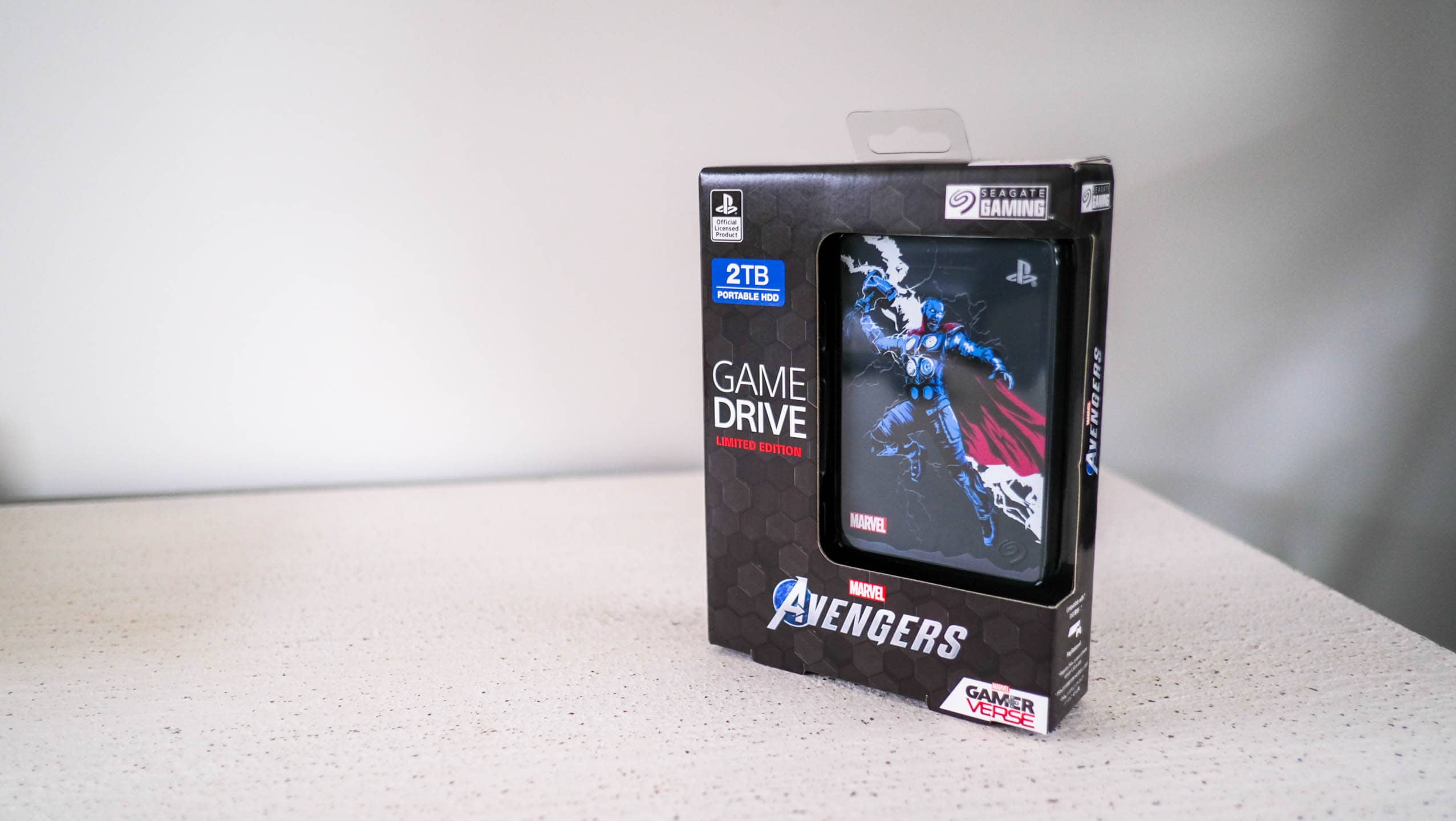 In collaboration with PlayStation, Marvel, and Crystal Dynamics, Seagate has released the latest addition to its storage for gamers line. The Game Drive for PS4 systems Marvel Avengers Limited Edition expands the storage of your PS4 so you can install more games without having to remove existing ones, with a touch of Marvel.
Modern games can take hundreds of Gigabytes of space and if you have a 500GB PS4/PS4 Pro like myself, you'll be busy swapping games in and out.
If you are a fan of Marvel, this is the only Marvel Avengers officially-licensed hard drive in the market too. You can pick a drive with Captain America, Thor, Hulk, or an Avengers team design. The one I have here is Thor.
The drive supports both PS4 and PS4 Pro systems with 2TB in capacity. Simply plug the drive in, and the PlayStation console will recognise the drive and install it in minutes.
With the plug-and-play system, it's easy to carry this drive in your pocket to travel to a friend's house to play that fun, local, multiplayer game. Or even to a holiday house or overseas.
The 2TB Game Drive for PS4 systems Marvel Avengers Limited Edition from Seagate is available for purchase from December 20, 2020 for A$129 and comes with a 3-year limited warranty.
If you are also gaming on the PC, I highly recommend to have a look at our review on the Seagate FireCuda Gaming SSD. It's powered by NVMe technology with up to 2,000 MB/s read speed (on USB 3.2 Gen 2×2, USB-C).