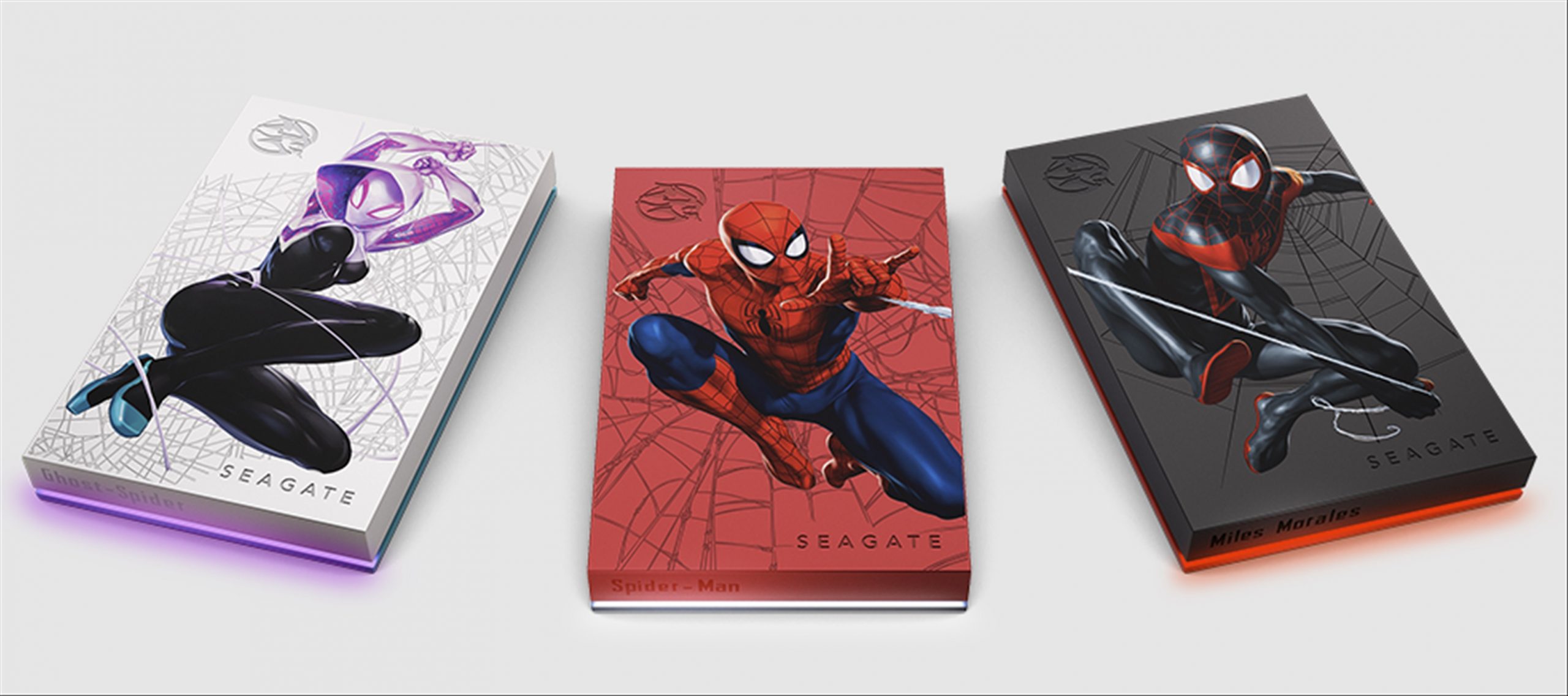 Seagate's latest collectable Spider-Man FireCuda External HDD (Hard Disk Drive) is here and available now for pre-order at all Seagate qualified partners.
There are actually three, all-new, officially licenced Marvel limited-edition Spider-Man designs – all available in Australia and New Zealand. The one I've got here is the Miles Morales version but there are also the Ghost-Spider and the original Spider-Man model.
The Miles Morales Special Edition Seagate HDD is the officially licenced Miles Morales Drive and comes with a default Red LED lighting – which looks really good and in contrast to the Black colour body casing. If you hook it into a PC, you can customise the RGB colour to something else through the Seagate Toolkit software.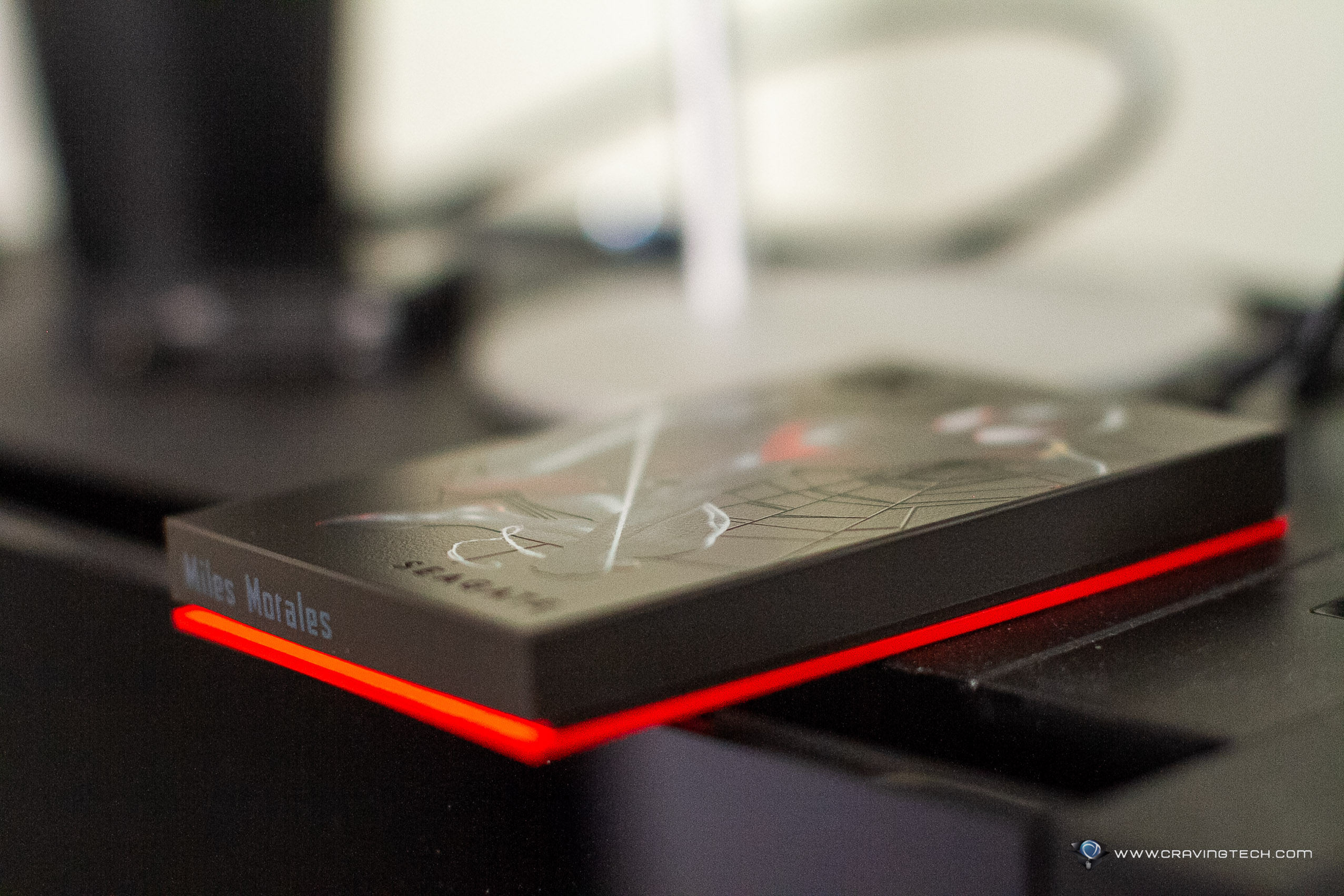 The drive weighs 167 grams and comes with a single-option, 2TB capacity. It doesn't require an external power adapter to power, so just hook it up to a USB slot to power and use.
Included in the packaging is a short, USB 3.2 Gen 1 cable to hook the drive to your PC, Mac, PlayStation, and Xbox. Using CrystalDiskMark, this is the transfer speed I can get out of the drive (around 135MB/sec read and 136Mb/sec write speed on average):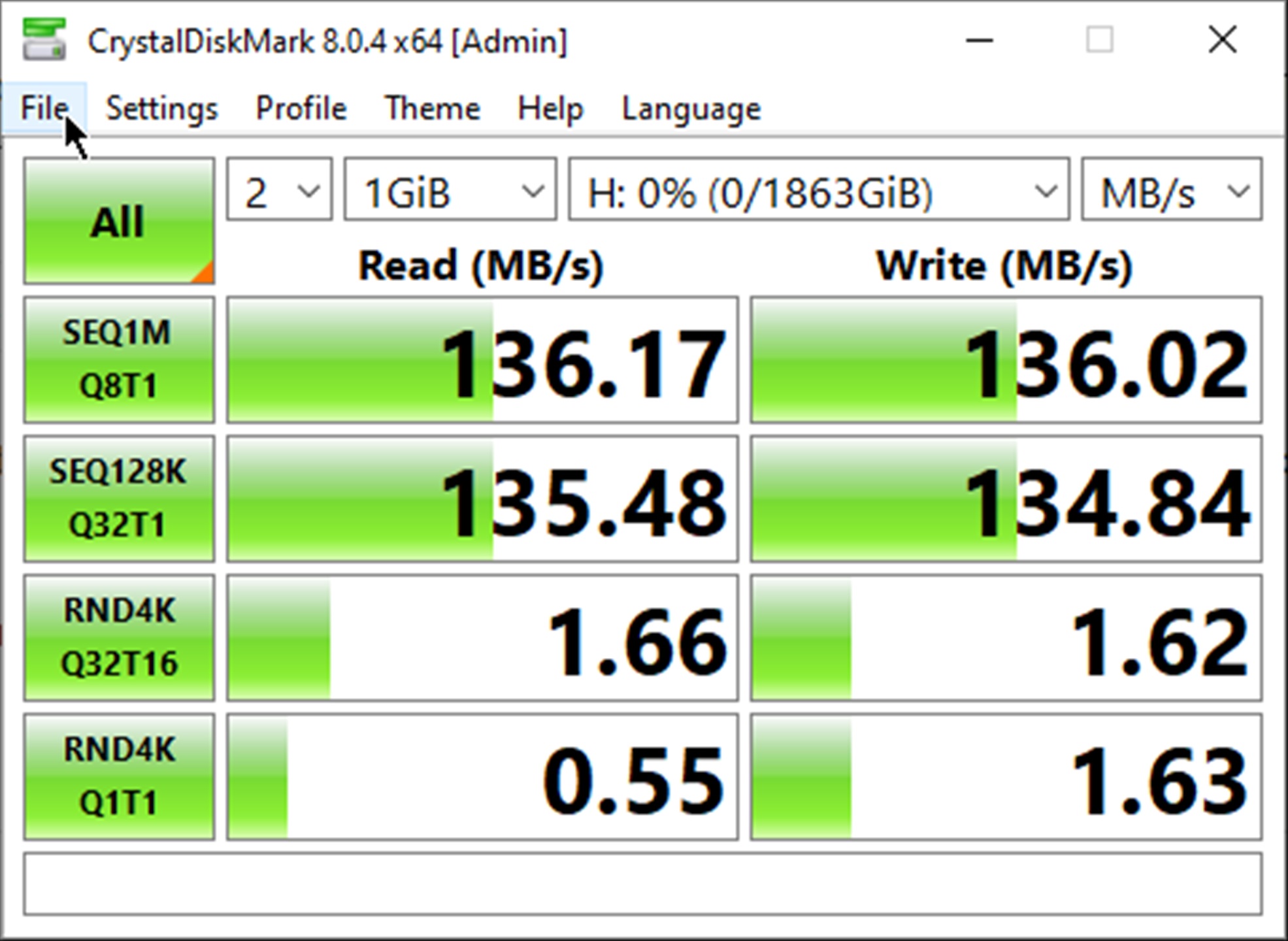 Note that this is an external HDD (Hard Disk Drive) and not an SSD (Solid State Drive) which offers a much faster transfer speed. For example, this Seagate FireCuda Gaming SSD I have reviewed offers 1,029MB/s read and 948MB/s write speed!
But of course, you'll be paying heftily for such a speed so if you are not planning to use the external drive to play big AAA games, an external HDD offers a better value in terms of capacity and price.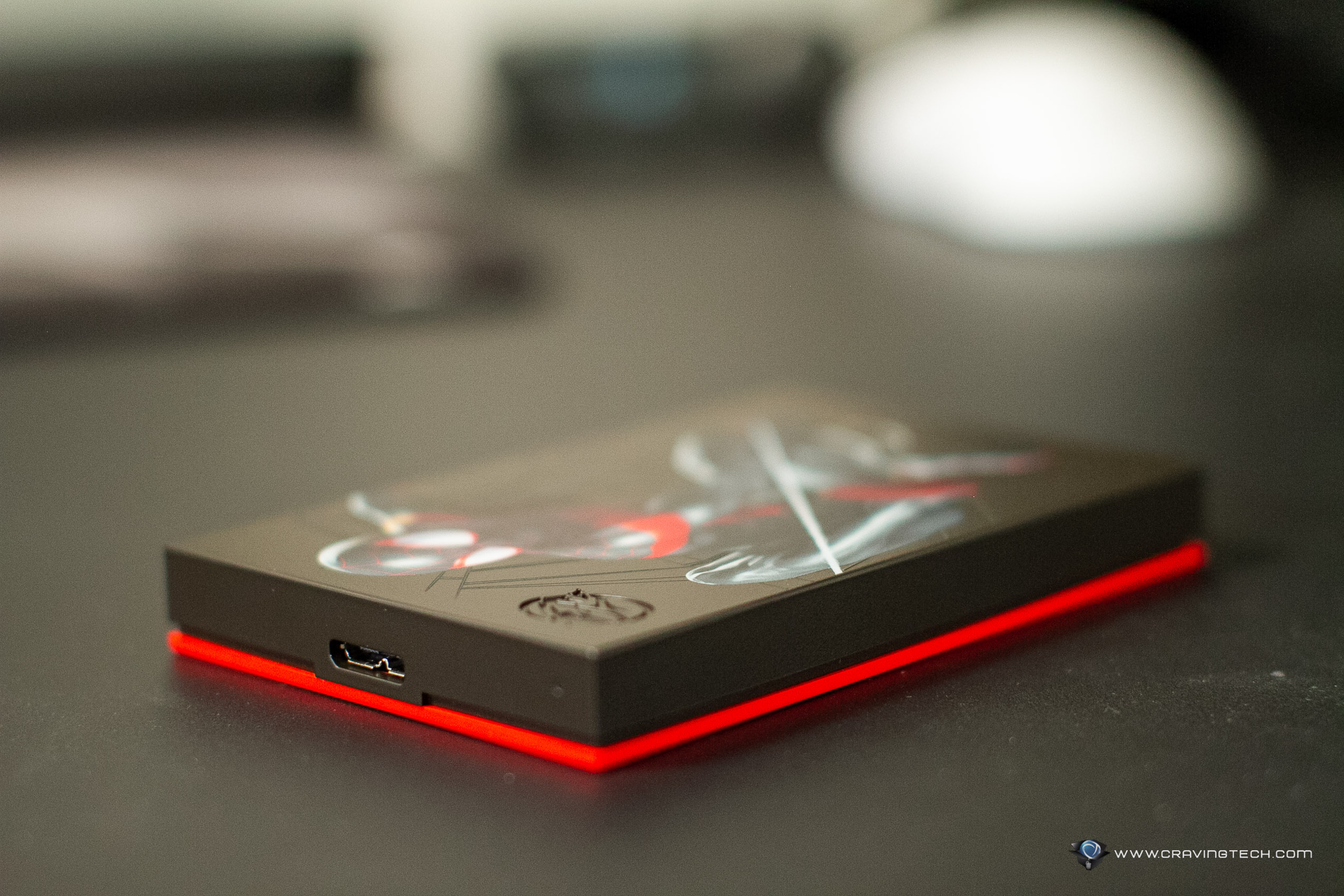 The Miles Morales Seagate drive looks really good and if you are a Spiderman fan, it's a no brainer to pick this drive to be added to your collection. Seagate also has other collectible external drives so check out the Star Wars and Avengers drives as well while you're here.
A 3-year limited warranty and 3-year of Rescue Data Recovery Services software licence is included with the drive for the peace of mind. This also makes the drive a good backup drive for all your data, games, and media files.
Marvel SpiderMan Seagate drive is available to pre-order now for just AU$139 at retailers around Australia.
Disclosure: Marvel Spiderman Miles Morales Drive review sample was supplied for reviewing